November 28, 2014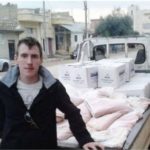 SAMS is humbled to have been chosen as the recipient of donations through the Kassig family, and is proud to announce the establishment of the Abdul-Rahman Peter Kassig Fund.
This fund is in honor of brave humanitarian aid worker, colleague, and friend Abdul-Rahman Peter Kassig. It will be used to support medics, doctors, and nurses in Syria, and to keep alive the legacy of Abdul-Rahman and his contributions to humanity.
Doctors, nurses, and other medical pe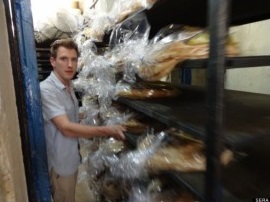 rsonnel in Syria put themselves in harms way to save the lives of others. These doctors selflessly provide medical care to those in need, regardless of affiliation. Abdul-Rahman Peter Kassig embodied these ideals in his work and life.
Abdul-Rahman was an emergency medical technician working in Syria during the height of the conflict. After helping Syrian refugees in Lebanon and Turkey, Abdul-Rahman worked in hospitals and ambulances in Syria, and facilitated bringing much-needed medical supplies into the country. He and his organization Special Emergency Response and Assistance (SERA) worked in Deir Ezzour even after many doctors had fled, providing first aid training to civilians so they could treat the injured and save lives.
"I am not a doctor. I am not a nurse, but I am a guy who can clean up bandages, help clean up patients, swap out bandages, help run IVs, make people's quality of life a little bit better. This is something for me that has meaning, that has purpose."
To make donations to the Abdul-Rahman Peter Kassig Fund, please visit our Donation Page and choose "Abdul-Rahman Peter Kassig Fund" under Designation, or send checks with "Abdul-Rahman Peter Kassig Fund" in the memo line to:
SAMS Foundation
3660 Stutz Drive, Suite 100
Canfield, OH 44406
You can also visit the Good Will Prevail campaign, an initiative in collaboration with LaunchGood, the Kassig family, and other partners to raise money for this fund.