July 29, 2015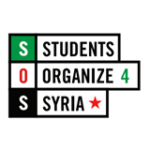 The turmoil in Syria has been difficult for many and as the number of displaced Syrians increases daily the prospect of a normal life begins to appear as a fantasy, leaving many hopeless and the youth population lost. According to the 2014 "Situation Analysis of Youth in Lebanon Affected by the Syrian Crisis," the challenges the youth population displaced in Syria and in refugee camps face include, separation from social and community networks, discontinuation of formal and non-formal education, loss of livelihood, security, and lack of access to health services. These challenges not only affect the physical development of youth but also disrupt their psychological health. These conditions increase their vulnerability to poverty, violence, sexual violence, and exploitation. As their living conditions worsen, the youth population becomes more susceptible to criminal activities and extremist ideologies. Without proper guidance, education, strong family structure, and basic needs we may lose the essential building blocks to reviving the country. Youth are the key to establishing a better Syria for today, tomorrow, and for years to come.
Syrian American youth are continuously working to support their peers in their home country because they understand that the youth in Syria are simply looking for the same opportunities they are fortunate enough to have. The vitality of a young person can lead to the production of new ideas that foster change. Their ideological mindset and even their mentality that they are invincible makes youth courageous advocates who are not afraid to fight for what they believe in.  Youth optimism and enthusiasm can be witnessed through the work of various university students and graduates who are ready to take on the world. The actions of these young students resemble the fearless nature of youth that have proven from time to time that their energy can bring monumental change.  United States based organizations, such as the student-led group Students Organize for Syria (SOS), work to stand in solidarity with Syrians through the use of national campaigns. This organization focuses on education, building awareness, advocating, standing in solidarity, and fundraising for Syria. The founders of SOS range from second year undergraduates to pre-med students. Throughout their various campaigns, such as Staches4Syria, which helped raise close to $150,000 in December 2014, SOS members have continuously used their energy and innovation to support lives across the sea and make sure the crisis in Syria does not go unaddressed.
Zana Alattar, one of the founding members of SOS, is a prime example of the power of youth. Zana began her activism for Syria in 2012 while still in high school. She continued as an advocate throughout her college career, leading to the creation of the national student organization, SOS. She explains that her motivation stems from the Syrian people – their strength, hope, and fortitude, stating, "They risk their lives to make change. The least I can do is help work towards that change." There are many more young adults and students in the U.S., Syria, and around the world with Zana's optimism and strength, but as the crisis enters its fifth year with worsening conditions, optimism becomes a shadow. As youth grow older they come to realize that the world is bleak and it becomes easier to believe that their actions are pointless, but "in a dark room, it is better to light a small candle than to embrace the darkness." Zana Alattar encourages other Syrian youth to never lose hope or the will to continue on in support to end the struggle.
This blog post was written by Tegist Worku, SAMS Programs Intern.