September 29, 2020
In 2016, SAMS launched a scholarship program to provide full scholarships to 12 Syrian medical students continuing their education in Turkey and Bosnia and Herzegovina. Bshr Nammouz is one of the students receiving support from SAMS to resume his education at the Sarajevo School of Science and Technology in Bosnia and Herzegovina. Bshr graduated this year, and we recently caught up with him to hear about his experience.
Tell us a little bit about yourself. How did you end up in Sarajevo with a medical degree?
I started medical school at Damascus University in 2010. Exactly a year later, the conflict in Syria erupted. As a result, I began to provide first aid to those injured during the demonstrations. As events continued to escalate, I changed plans and started working in field hospitals in areas where the need was great. Over the next couple of years, I commuted between my university in Damascus and field hospitals in East Ghouta. However, when the siege started to tighten in East Ghouta, I decided to interrupt my studies in the middle of my fourth year of medical school and work full time at field hospitals. After a few months, the siege was in full effect. We remained under siege for five years.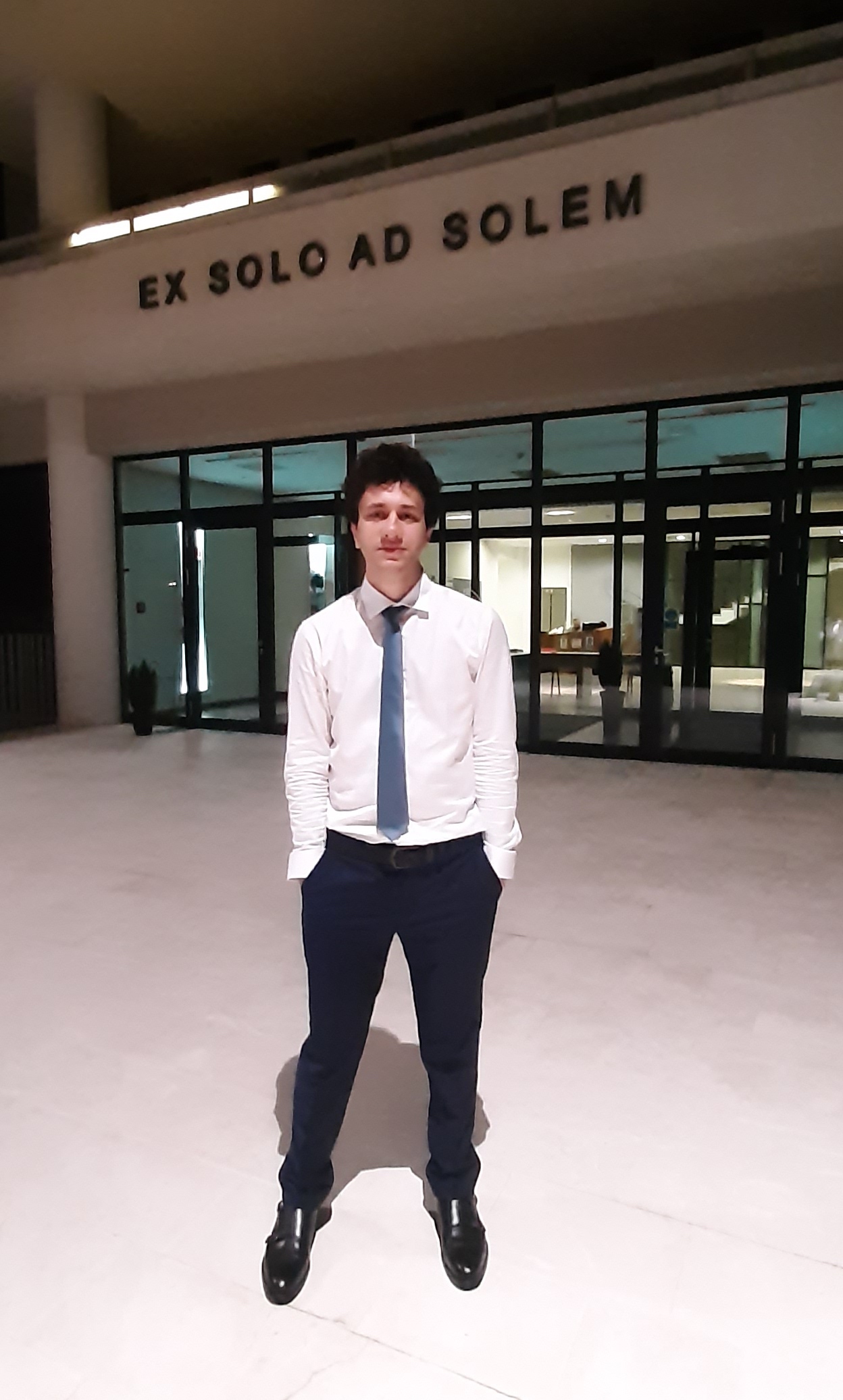 Those of us who chose to leave medical school and serve in the besieged areas were starting to lose hope about completing our studies. But SAMS has always invested in medical personnel in Syria. Eventually, SAMS announced the scholarship opportunity for medical students whose education was interrupted by the conflict in Syria. We had only dreamt about this opportunity until that announcement. Dozens of students like me who left our studies to work in the field hospitals of East Ghouta and in the rest of Syria were able to resume our studies. I personally was able to continue my studies thanks to this scholarship that SAMS offered in partnership with the University of Sarajevo School of Science and Technology. I came to Sarajevo in 2016 and finally graduated this year.
What do you remember from your time in East Ghouta?
In East Ghouta, I mainly worked in the emergency and intensive care units, and occasionally in the surgical department. I was working as a resident doctor at that time, and there were a large number of injuries to attend to. The hospital was overflowing with injured civilians. We would run out of space and beds to accommodate the large number of patients. Enormous pressure was put on a handful of doctors and medical personnel. The greatest challenge for us was managing to work effectively under those conditions, especially given the systematic bombing that would target civilian infrastructure, including popular markets, schools, and hospitals. The goal was to crush our spirits under siege and impose collective punishment on everyone living in areas outside the government's control. Following each of these attacks, hundreds of wounded people would arrive at the local hospitals all at once. The scene at the hospital at times like those is indescribable.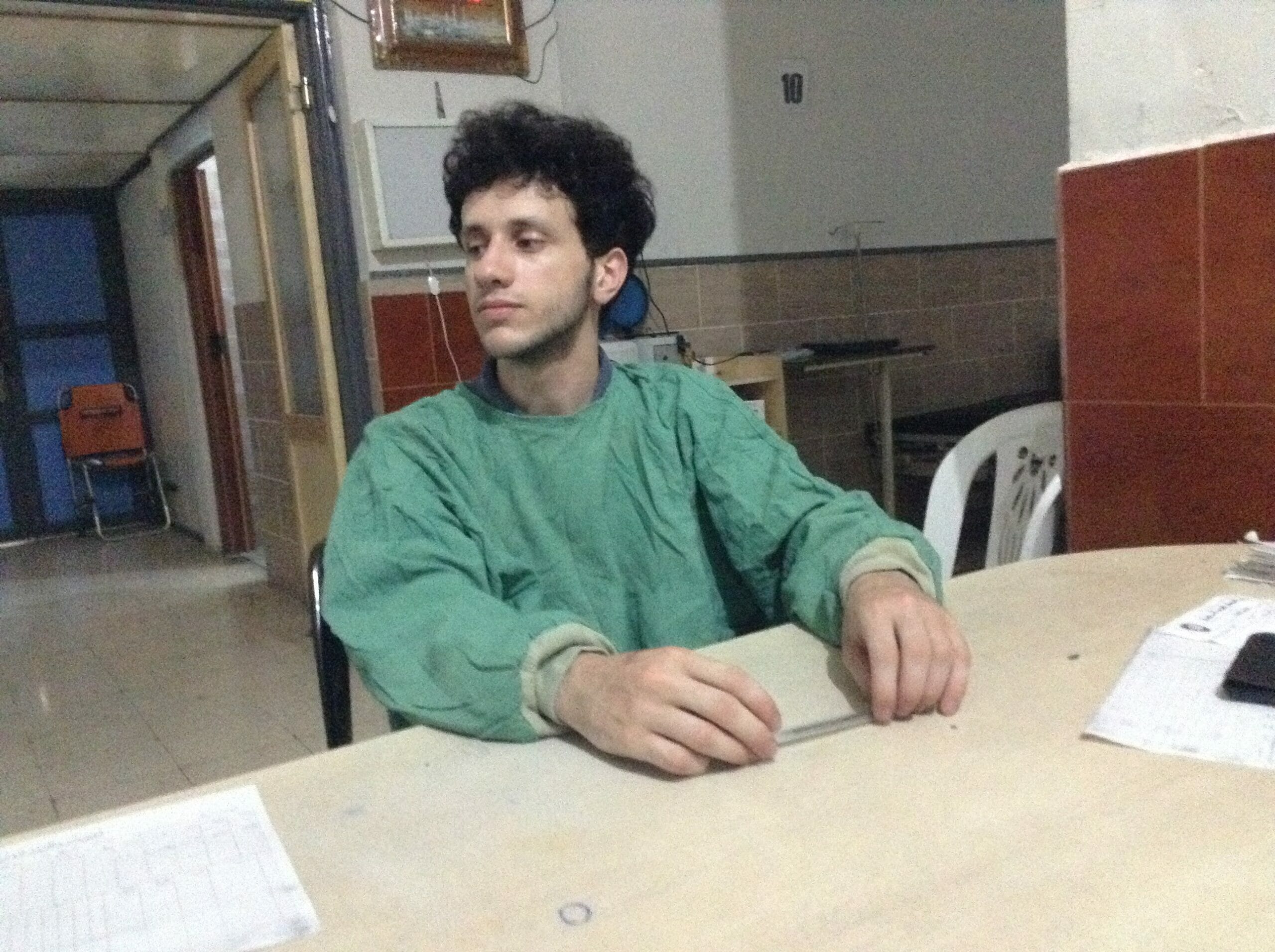 In addition to the immense number of injuries, the greatest challenge I faced in the ICU was dealing with limited resources. One of my proudest moments from that time was when we organized the "Tele-ICU" program with SAMS. We were able to consult with specialists from the United States remotely via the internet so that we could utilize their expertise in the specialties we lacked. SAMS doctors would do daily tours of our hospital using voice calls. We used Viber to send videos to describe the symptoms displayed by patients and discuss their clinical history. We also sent CT scans and x-ray images to SAMS doctors to examine and help us with diagnosis and treatment.
Tell us about your thesis. What topic did you choose and why?
In my first year in Sarajevo, I met Dr. John Clark, a Scottish doctor who was a visiting lecturer at our university. He gave several courses in pathology and pathological anatomy. Within a short period of time, we were interacting as friends and not only as a teacher and a student. I am very proud of my relationship with Dr. Clark, who has participated in a large number of international investigations. His testimony before the Criminal Court of Bosnia and Herzegovina played a key role in convicting war criminals following the Bosnian War.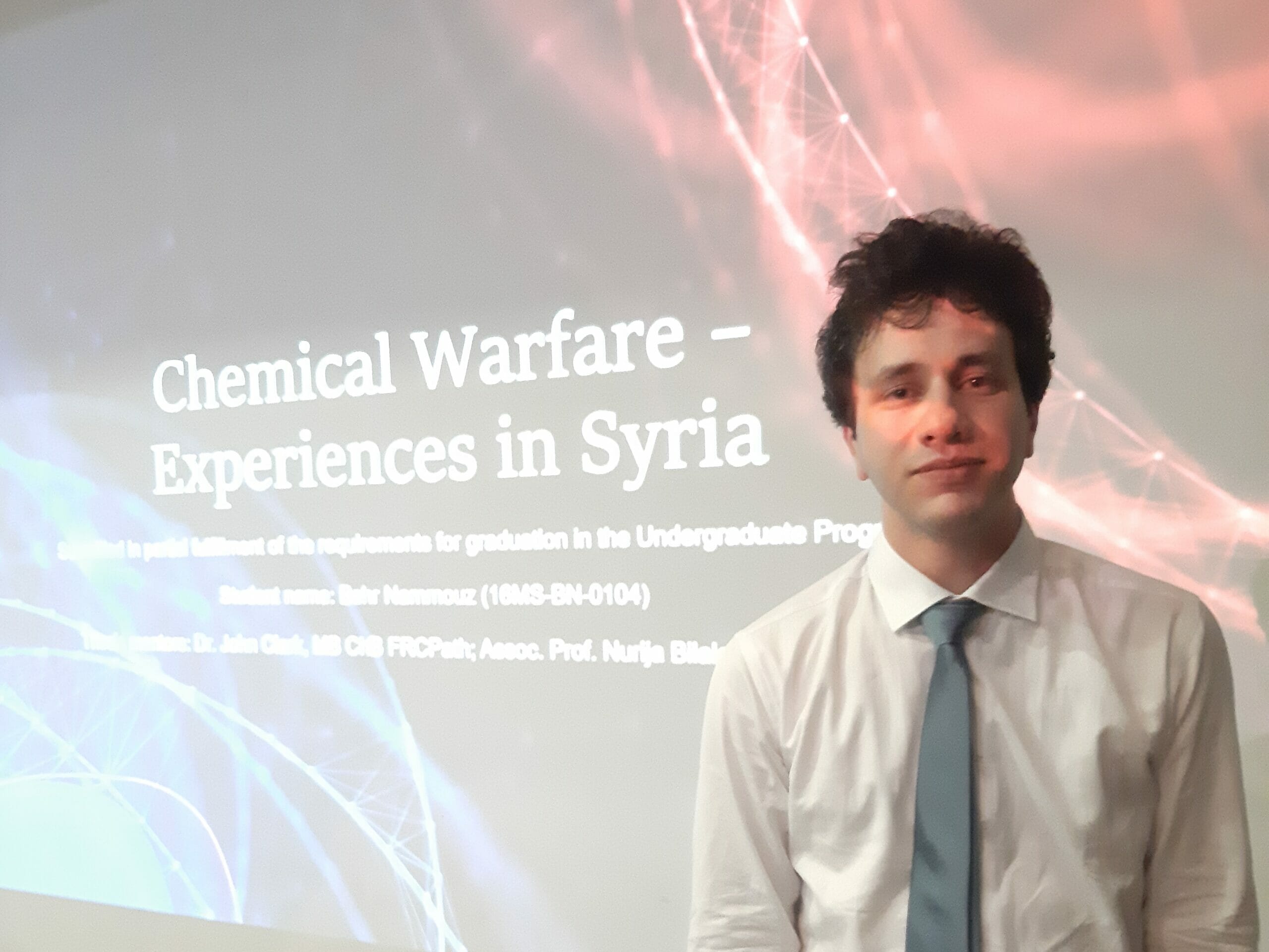 A few years later, Dr. John returned to Sarajevo to teach forensic medicine in my sixth year of studies. He brought me a copy of Syria's Secret Library by Mike Thomson, signed by the author himself. This gift is near and dear to my heart. Based on the discussions we had about the situation in Syria in general and what I personally experienced in East Ghouta, the idea came for me to center my capstone project on recording and documenting the testimony of medical personnel who treated victims of chemical attacks in Syria, combined with a forensic medical analysis of the evidence. This capstone project would never have come to fruition if it weren't for the help of Dr. John Clark. I'm honored to call him a friend whom I had the pleasure of getting to know and working with over the past few years.
What's next for you?
The next step in my professional career will be to do my residency in Germany. I want to become a pediatrician. I plan to live and work in Germany for years to come, but my eyes, heart, and soul will remain in my beloved Syria. I hope that someday I will be able to go back and be part of rebuilding its medical system.