November 18, 2020
Ola is one of our medical students in Turkey. She is one of the first recipients of the SAMS scholarship and is now in her fifth year of medical school. She dreams of becoming a doctor so she can go back to Syria and help her community in need. In this blog post, Ola shares her story of resilience in the face of unimaginable challenges. SAMS is proud to support Syria's next generation of medical professionals.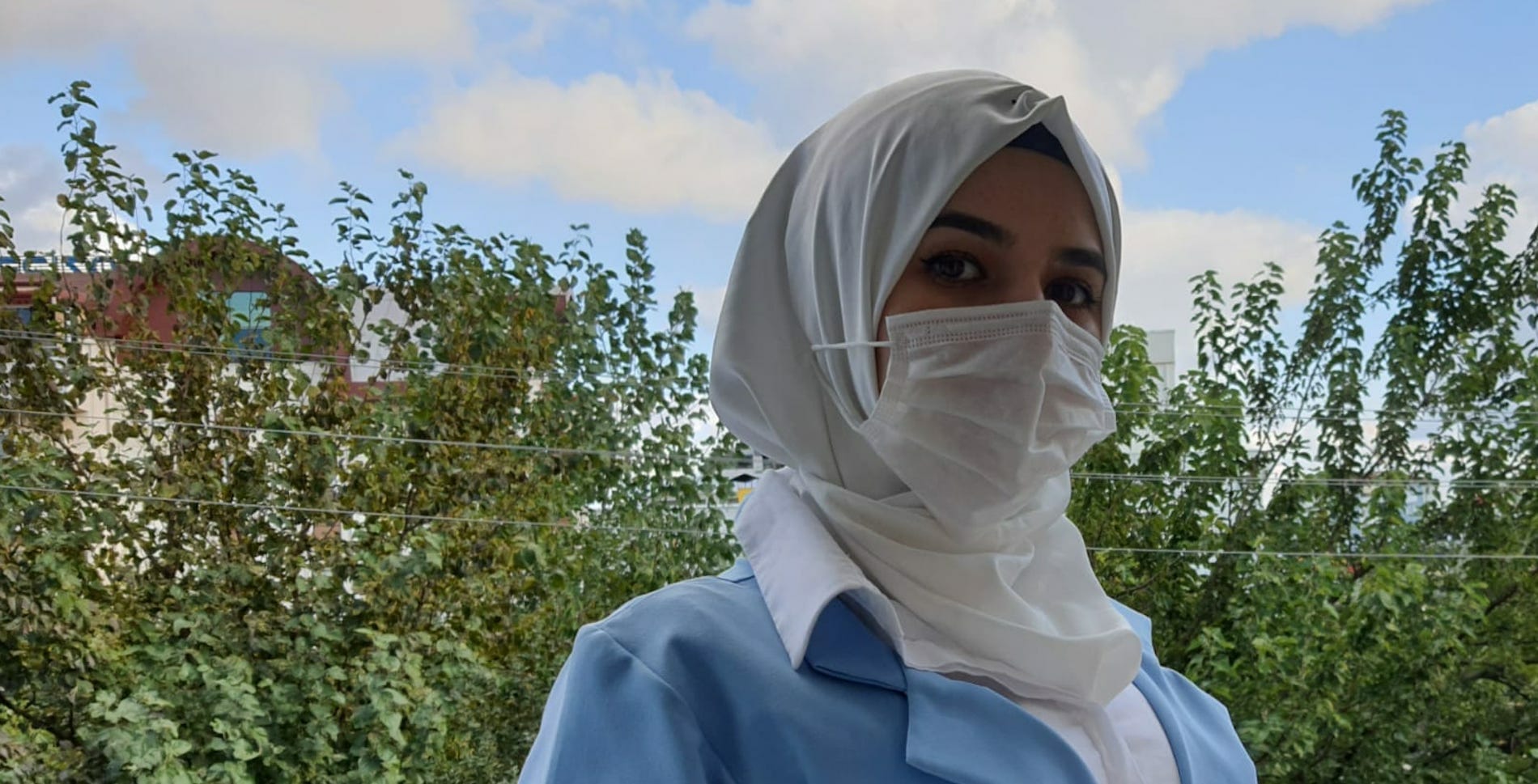 There is a time in a person's life when they believe that they've reached a sense of stability, the path before them has become clear, and their dreams can come true if only they work towards them. I had thought I was at that point. I was born and raised in Syria. I had a normal life before it all came crashing down. I was a young woman striving to establish myself in my community and make my family proud. My dream was to get accepted to the Aleppo School of Medicine.
When the situation in Syria began to deteriorate, schools were attacked constantly and randomly, without a warning. Out of fear for myself and my siblings, my parents decided not to send us to school. I had no choice but to remain at home for an entire year, not only cut off from school but from any real resources that could help me study, as the electricity in our house was disconnected. But this did not deter me from studying. Luckily, my mother was a school teacher and would help me study and not give up on my dream.
I studied by candlelight…I studied without a school…
We tried to withstand the challenges and persevere, but we faced more hardships than I could ever manage to put in words. We decided to leave Syria for Turkey. Our homeland was no longer like our home.
The sense of homesickness, however, made things difficult. We were a world away from our loved ones. The news of their deaths would rock us again and again. We felt utterly powerless to do anything to help them. But I looked at our situation as a new beginning, and I committed myself to returning to my studies and pursuing my dream. I started learning Turkish and signed up for the university entrance exam. Out of all applicants, I received the second-highest marks. At that point, I thought I'd finally made it: I was happy to really begin fulfilling my dream. But the road ahead was more difficult than I expected. I worked very hard, but I had to complete many exams that were often in other cities. My family could not send me out of fear, this time from being in a foreign country without anyone we could trust. These circumstances took their toll on my determination.
After all my efforts, diligence, and perseverance, my dreams were slipping away through no fault of my own until I saw an advertisement from SAMS about their scholarship program for Syrian medical students living in Turkey whose education was interrupted due to the conflict.
My acceptance into the SAMS scholarship program truly changed my life. SAMS was like a superhero coming to save the day in my darkest hours. When I needed it most, God sent them to me. Their support and belief in me reinvigorated my confidence and inner strength, clearing the path for me to focus on my studies. There was no longer any need to be afraid or anxious of anything else. Right when I needed them, I found them there beside me.
It's been five years since SAMS began supporting me. Now I am in my fifth year of university and among the best in my class, studying in a language that isn't my own. I strive to help those around to do the same, emulating the example of generosity set by SAMS.
The situation we are facing at the moment is very challenging. People are in severe need of medical education and of well-trained medical professionals, especially those who are still in Syria. I want to become a compassionate physician capable of helping everyone who needs me. Above everything else, I wish to give my first and sincerest thanks to Dr. Basel Termanini, who gave me the news of my acceptance into the SAMS scholarship. I couldn't hold back my tears when I heard. Thank you, SAMS.