October 10, 2021
This year on World Mental Health Day, SAMS is shining a light on one of the most important elements in creating a sustainable future for underserved communities, including IDPs and other victims of conflict and violence. SAMS works to ensure that these communities have access to proper mental health care and treatment, as well as empowering those communities by giving them the tools to provide sustainable mental health care for themselves. However, the mental health needs of these communities often go unmet, and the added strain brought about by the COVID-19 pandemic has only served to make the need for a sustainable mental health environment more apparent.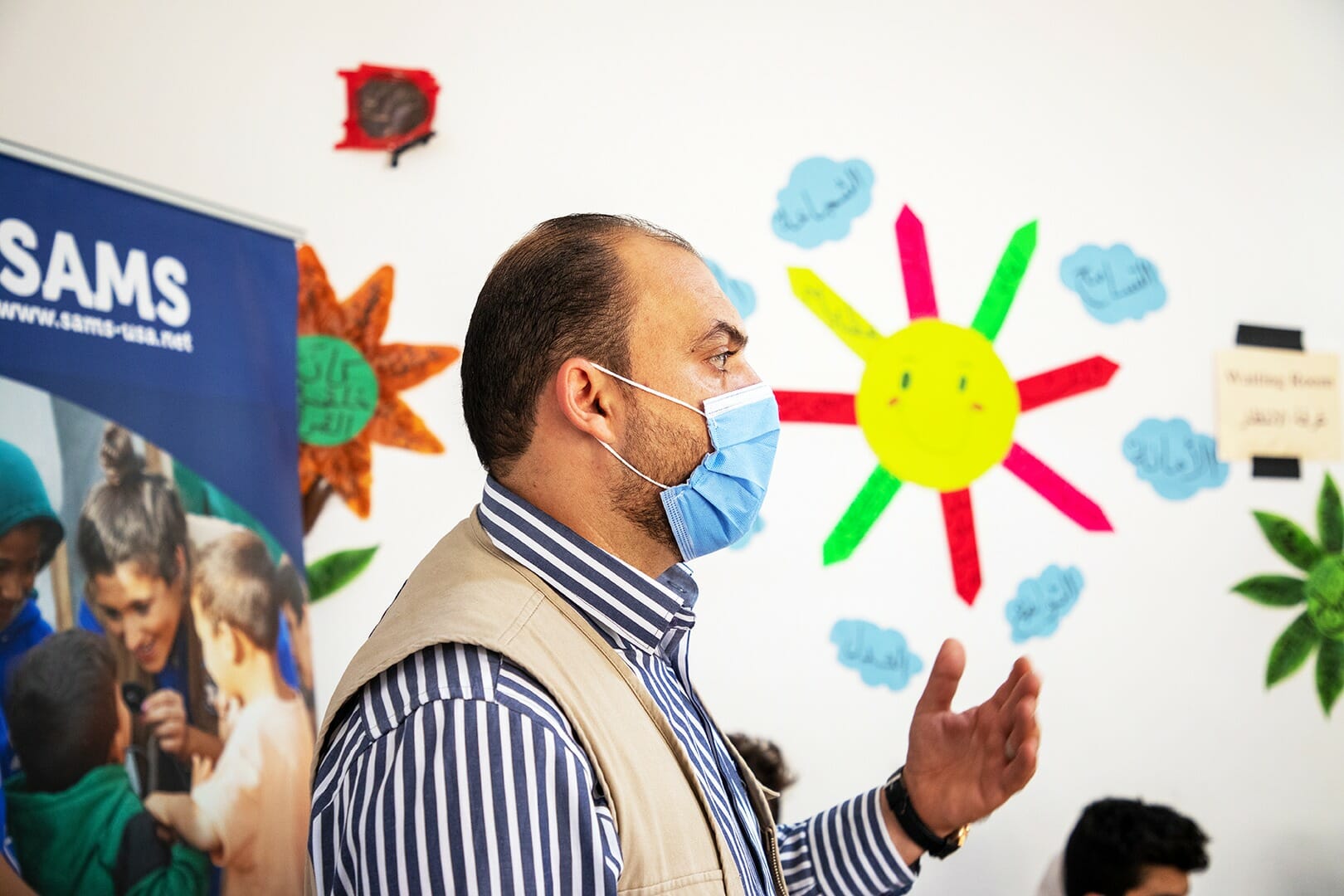 In Syria and the surrounding countries, SAMS implements a number of mental health and psychosocial support (MHPSS) programs for adults, adolescents and children affected by conflict, providing methods and tools which allow them to cope healthily with the trauma that comes from experiencing violence and displacement. Two of our most prominent ongoing efforts are those in Jordan and Turkey where we have developed networks for mental health support. These programs are a part of local communities, and work in tandem with local governments to help create robust mental health support environments.
Building a sustainable mental health network is crucial to the process of supporting Syrian civilians. With close to half of all children showing symptoms of PTSD or stress due to the constant state of conflict, it's clear that in order to secure Syria's future, the mental health of the youth must be made a priority. The primary issues preventing this is the lack of available mental health professionals, and lack of access to the most up to date and best practices. We've taken steps to mitigate this issue and assist our communities, with the MHPSS team launching mental health focused facilities that offer seminars, programs, and trainings that provide specialists and community members with the treatments they might need, and educate them on ways to provide the best possible mental health support for their community.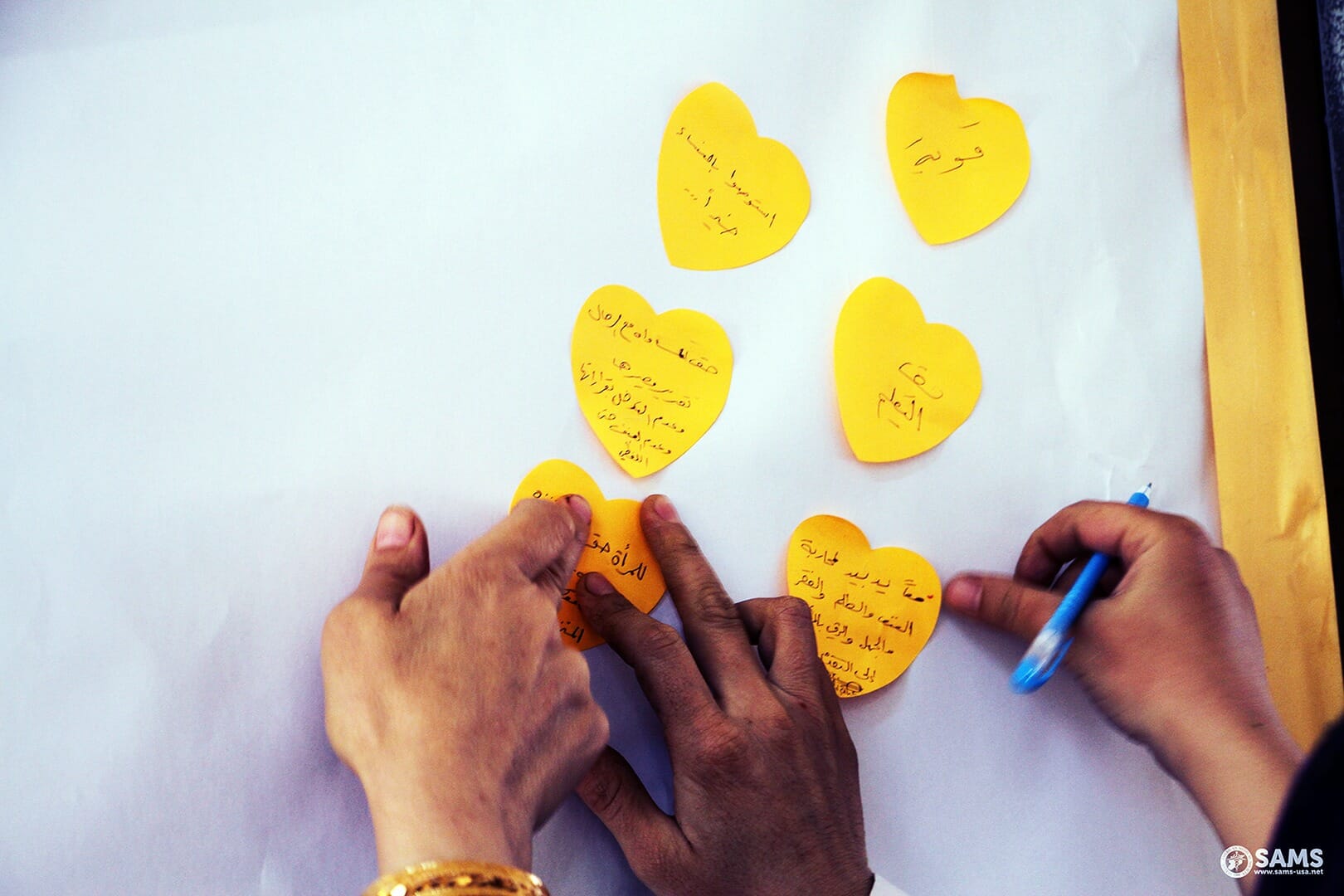 The MHPSS teams in Turkey have also been taking steps to fill the gaps in treatment at one of our most successful centers, the MHPSS Center in Gaziantep. This center has helped patients like Hayat, who recently sought mental health support from SAMS to improve her mental health and get back to living her life. They've also worked to combine therapeutic and rehab care with mental health care practices.

"I can sleep again, my appetite has returned, and I feel physically healthier. Thanks to all the MHPSS staff for their help and support."

Hayat on her experience with the MHPSS team in Turkey.
In Jordan, our efforts extend to the underserved communities of Syrians and others in need. Our MHPSS team in Jordan works in partnership with the Jordanian Ministry of Health to offer trainings from our staff of experts that enable local mental health specialists and community members to support themselves. One example of this is Omar, a 17-year-old Syrian refugee student in Jordan. Omar was invited to participate in one of SAMS' MHPSS programs because of his strong interest in assisting others who were also suffering from social anxiety, low self-esteem, and other mental health issues. After spending some time in the program and receiving support and assistance from our MHPSS team, Omar was able to overcome many of his own issues and decided that it was time for him to give back and do the same for others in his community. Omar's story is one example of how empowering communities through access to mental health treatment and mental health education, can create a sustainable mental health environment that allows communities to help themselves.
"I am sure that these programs will help many teenagers like myself as we navigate through the challenges of living in displacement. This program will make our lives significantly easier and lessen the conflict and tension so that we can have a brighter future."
These programs in Jordan and Turkey are just a few of SAMS' efforts in the field of mental health, with our MHPSS teams in Lebanonalso working tirelessly to give these communities the tools they need to create sustainable mental health support networks of their own, while simultaneously providing treatment to those who need it as well.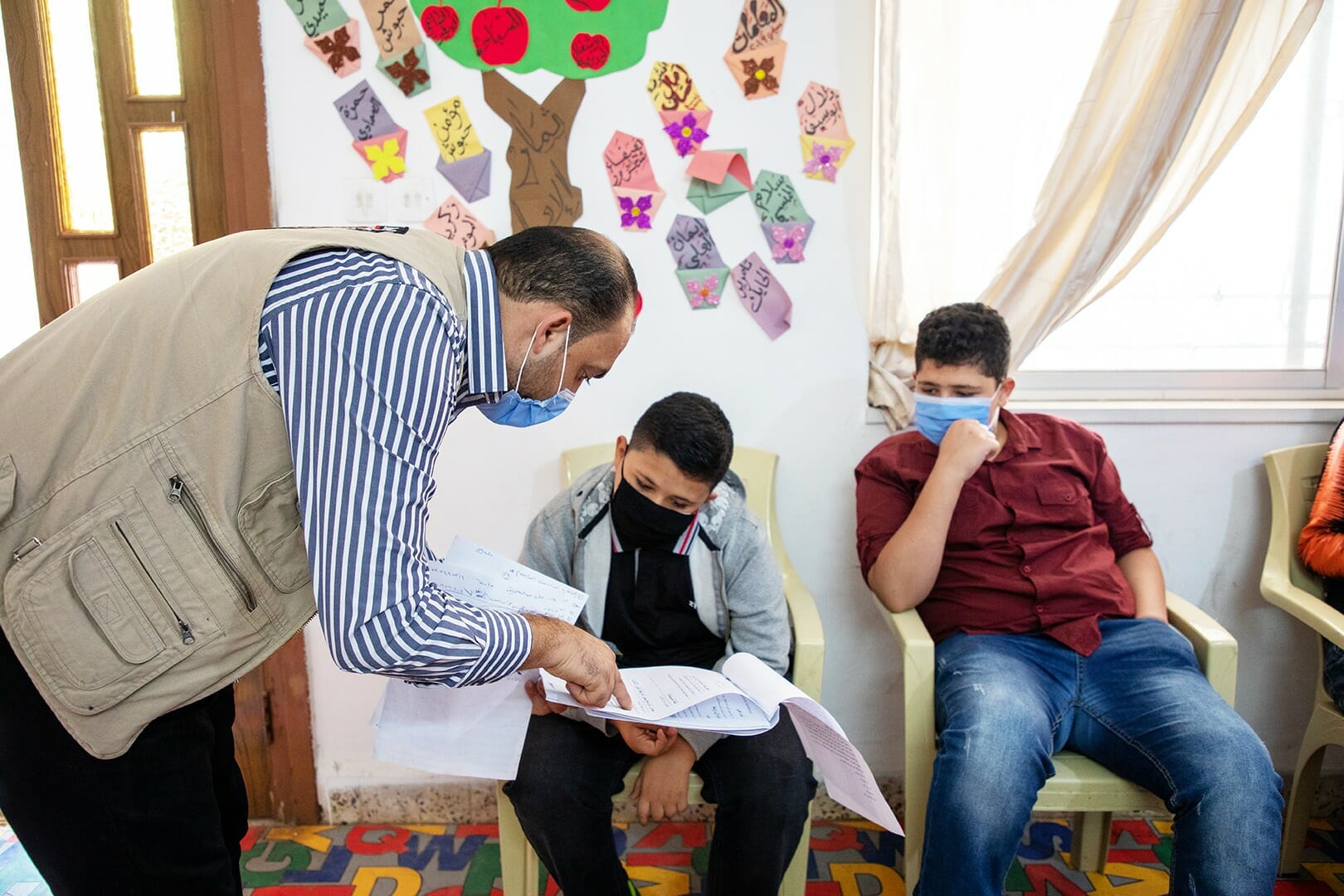 Stories like Omar's and Hayat's highlight the positive impact of these programs while also giving communities the ability to create and enact positive change within their communities after enduring intense difficulties and strife. SAMS is proud to enable civilians to rebuild their futures, restore hope, and continue to improve their lives with one another and on their own. Creating sustainable mental healthcare environments is crucial to rebuilding Syria and the lives of its people.