In displacement and in Syria, children have few places to turn when coping with trauma and distress. SAMS psychosocial programming in Syria, Lebanon and Jordan provides opportunities to heal from trauma, using creative outlets to confront fear, depression and isolation, including talk therapy, art therapy, play therapy and more. The youngest Syrians are at risk of becoming a generation interrupted by trauma.
Syria's Children Need Your Support.
your donation supports:
GET INVOLVED
Generation in Crisis
Currently, over 2 million Syrian children are not in school, and many more are at risk of dropping out
At least 3 million Syrian children under the age of six have known nothing but war and violence
5.8 million children inside Syria are in dire need of humanitarian assistance.
2.3 million children have fled violence in Syria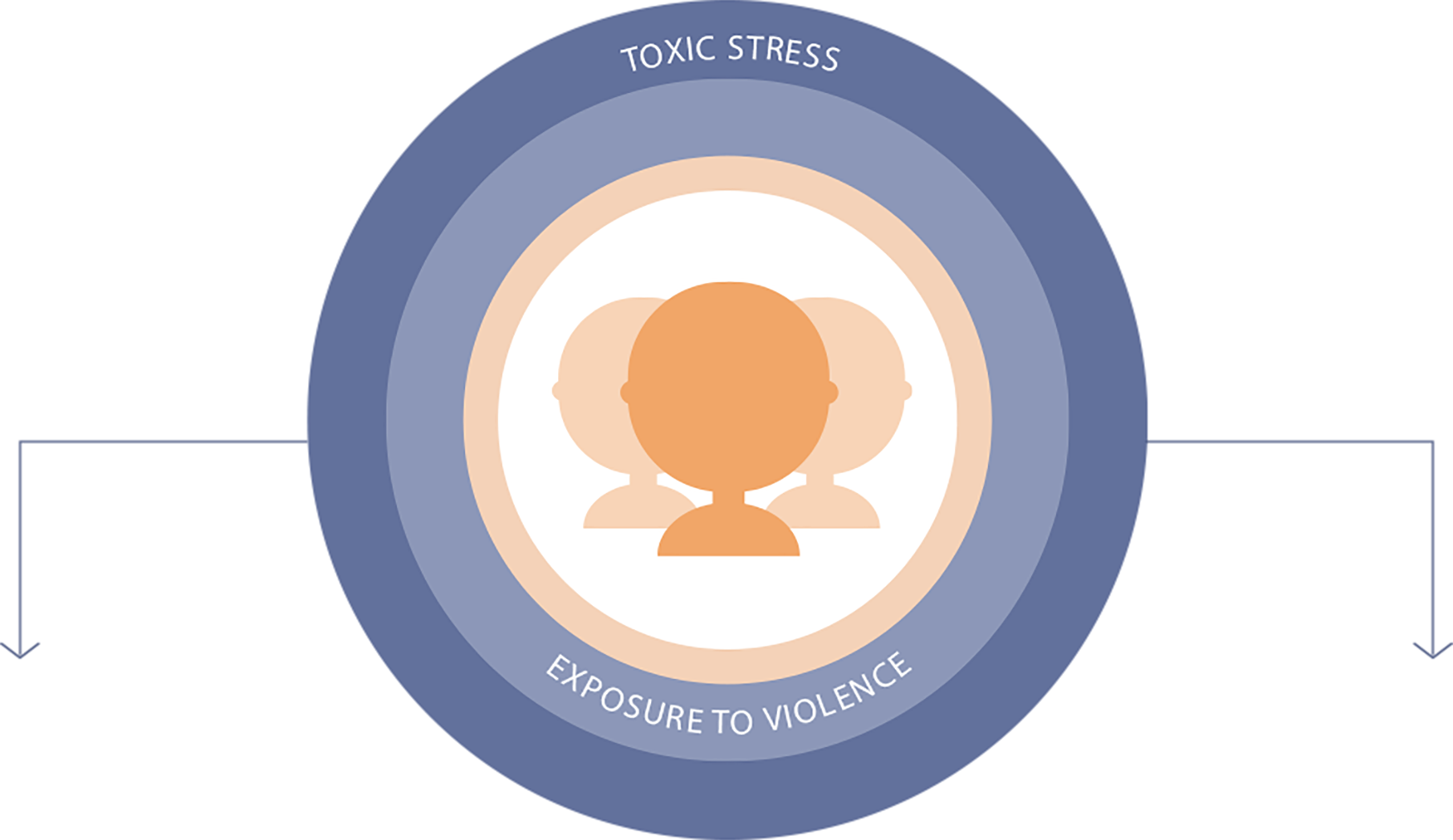 Toxic stress
leads to:
Isolation, self-harm,
speech disorders,
bedwetting
Exposure to violence
linked to decreased
IQ & reading ability.
2 MILLION
children are out of school
1 IN 4
children at risk
for mental health disorder
As we usher in the school year, donate today to provide critically needed psychosocial support to Syrian children, both at home and in displacement. Funds will support psychosocial programming, covering the costs of psychologists, materials for activities such as art therapy, training initiatives for counselors and psychologists, medication costs, transportation to and from our PSS centers, and more.
At just 5 years old, Sham left her hometown in rural Damascus, seeking a safe haven in Lebanon. She and her family currently reside in an informal settlement in the Beka'a Valley, where almost 400,000 refugees reside. In displacement, Sham suffered from acute social anxiety disorder. She was afraid to go outside, and struggled with the constant fear of being judged by others. When she started kindergarten in Middle Beka'a, her teachers immediately noticed her distress. They contacted the SAMS Psychosocial Center in Lebanon to schedule an appointment. After two months of one-on-one sessions with a child psychiatrist, Sham started to show improvement. She started interacting with people again, and showed less fear and anxiety. All the while, SAMS social workers and counselors monitored her progress. Today, she attends kindergarten in the Bekaa Valley, and is an enthusiastic participant in social activities including sports, arts and games.
educational
participation

SOCIAL
INTEGRATION

CONFIDENCE
LEVEL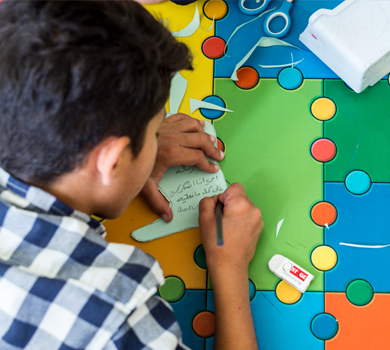 Supporting Generation in Crisis: SAMS Psychosocial in Jordan.
Thanks to SAMS's PSS program, mothers and children can access treatment in parallel. In the group support, a mother attends a program while her child attend another program. These programs complement each other, focusing on psychoeducation as well as behavioral modification. Read more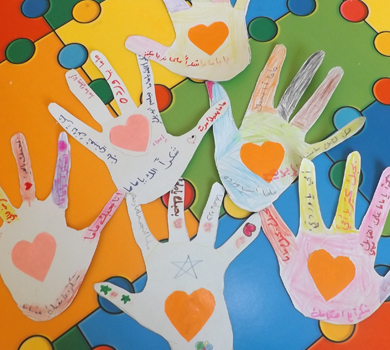 Salah's Story: Mitigating The Impact of Trauma.
Salah is one of many Syrian children who carry the burden of trauma, anxiety and depression. According to SAMS's Mental Health Committee Chair Dr. Mohammed Hamza, the scale of PTSD in Syrian children is unprecedented. Read more
OUR WORK
In 2016, SAMS provided:
Medication Management

Play Therapy

Group Therapy

Psychoeducation

Art Therapy

Psychodrama
35,616
psychosocial care services
inside Syria
13,465
programs psychosocial programs
inside Jordan
2,517
psychosocial care services
inside Lebanon