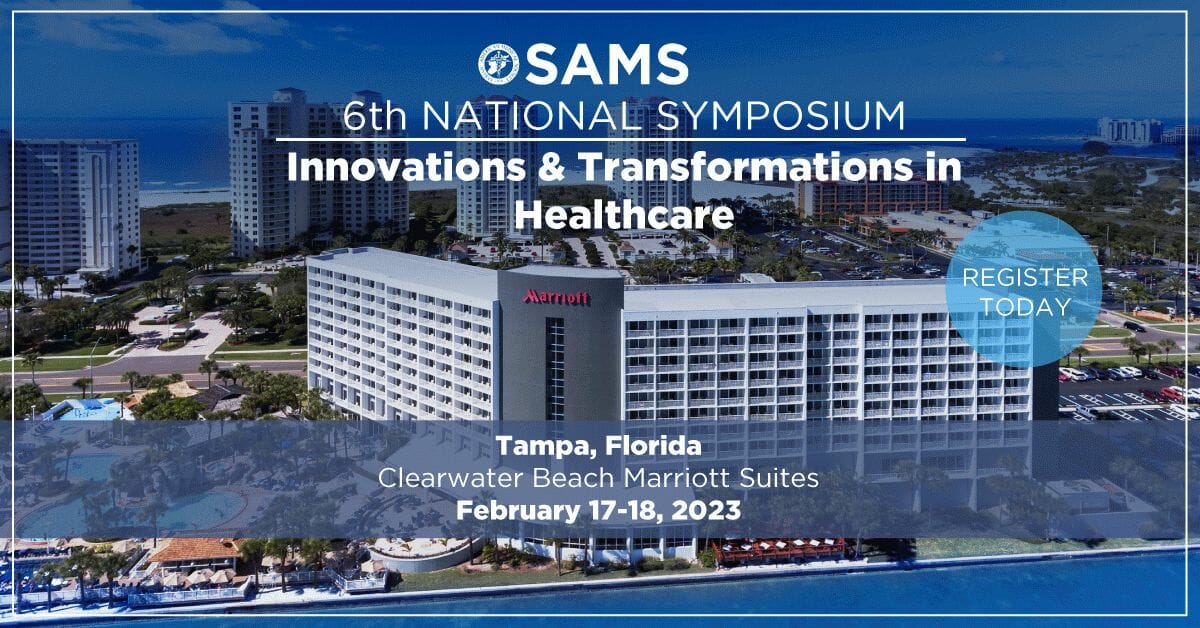 SAMS is happy to announce that registration is now open for SAMS 6th National Symposium in Tampa, Florida, on February 17 -18, 2023!
The theme for this year's symposium is Innovations and Transformations in HealthCare. This is an exciting opportunity to meet with members, physicians, allied health professionals, students, and humanitarians from around the country. Don't miss this opportunity to acquire CME credits and stay up-to-date on the work of SAMS.
Click here for a schedule of the event.