In September 2017, in light of tragic events in Texas, SAMS launched emergency response efforts to address medical and non-medical needs of victims of Hurricane Harvey. Partnering with local organizations, including Bayou Action Street Health, SAMS provided immediate support to underserved communities affected by the disaster.
SAMS launched mobile medical care in Houston, targeting underserved communities. Staffed with volunteers, the unit will deliver the necessary aid to victims in the area. SAMS leadership visited communities most affected by the devastating storm, in Lakewood Park, Harris County, Texas, and met with local organizers and medics from Bayou Action Street Health (BASH).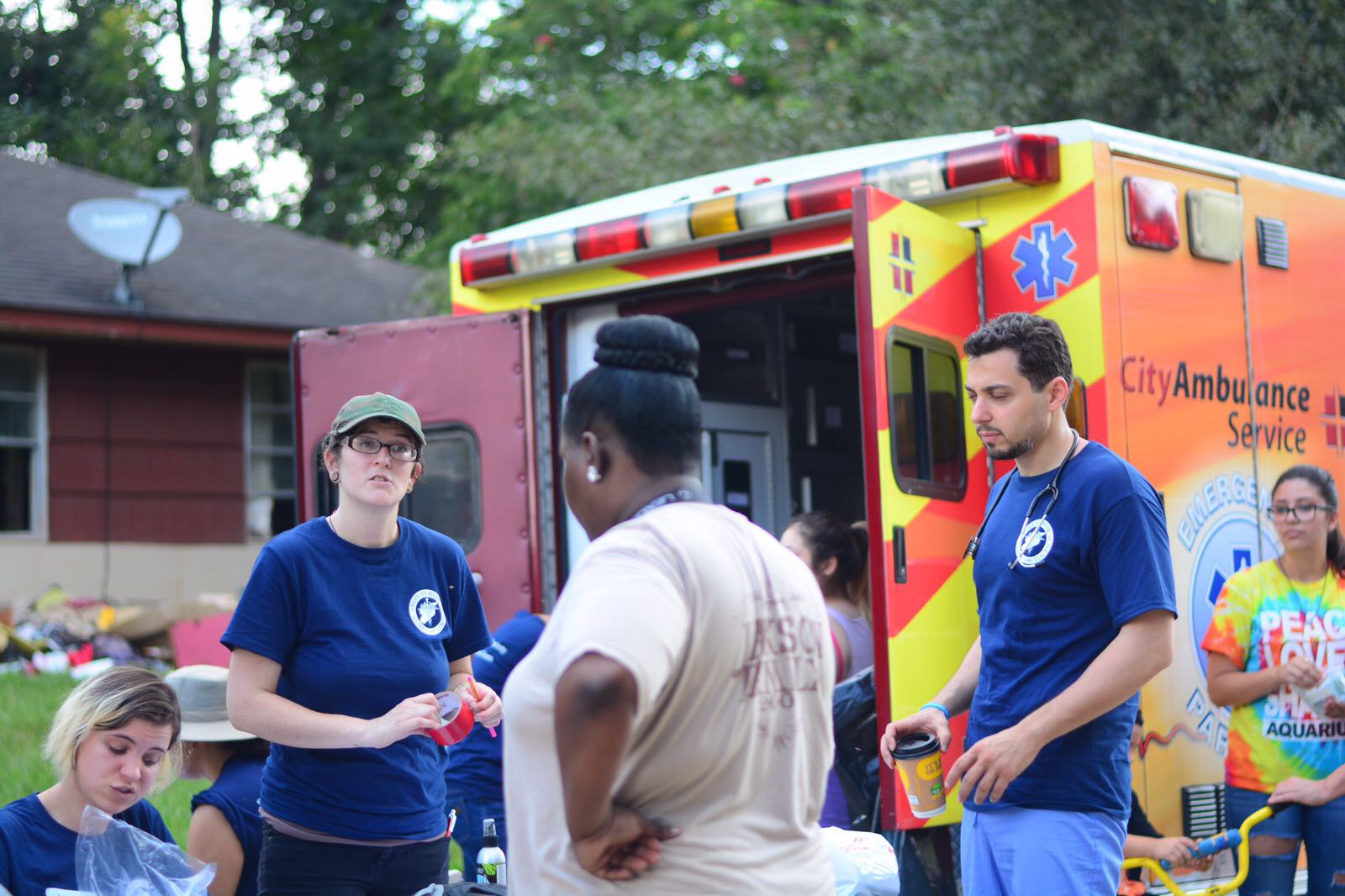 Throughout the mission, SAMS volunteers offered specialties including; pediatrics, general/internal medicine, cardiology, psychosocial care, and emergency medicine.
By the end of the mission, 36 SAMS volunteers had treated 312 patients in five locations across the greater Houston area.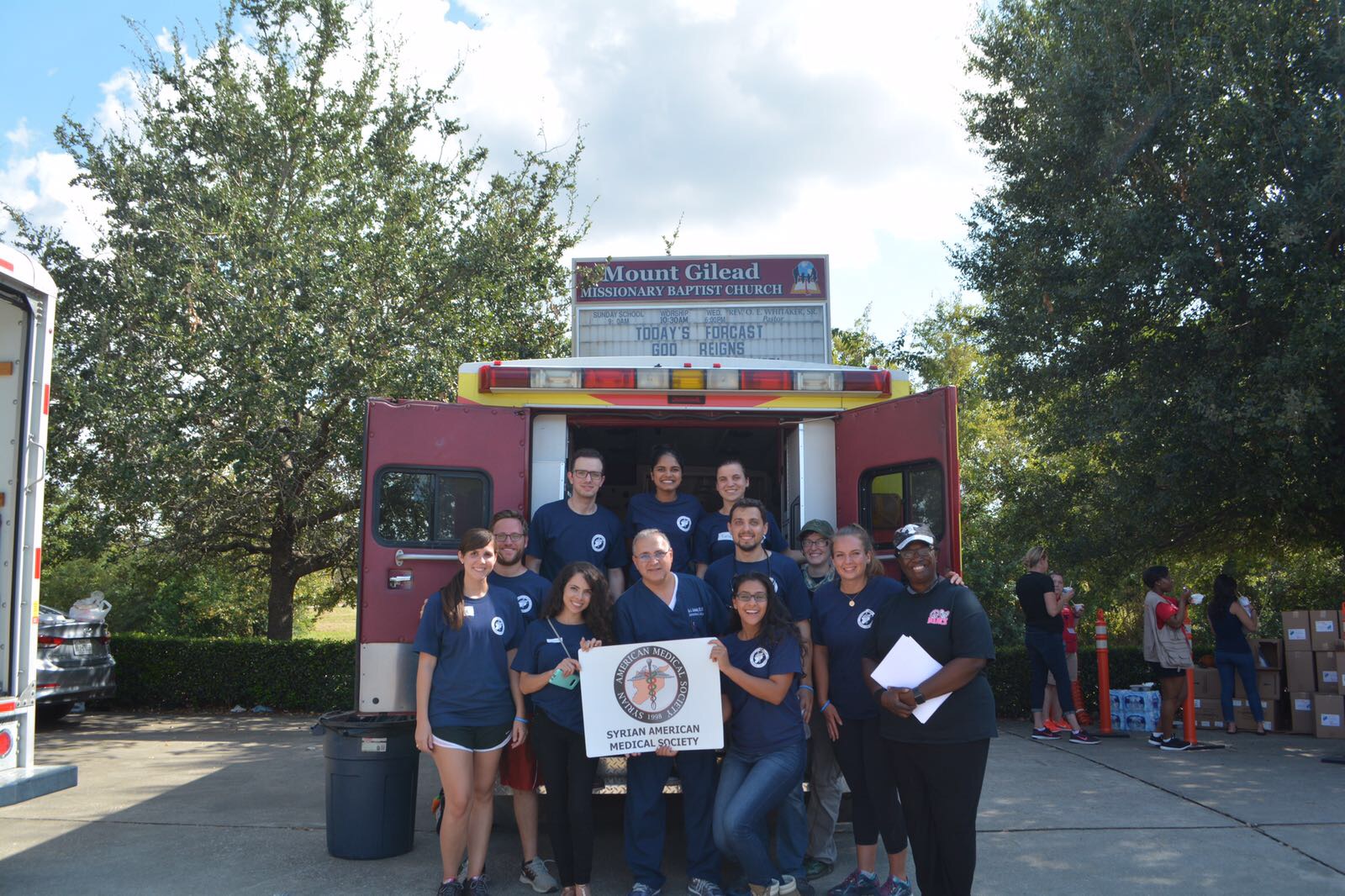 SAMS Returns to Houston One Year Later
One Year after responding to Hurricane Harvey, SAMS returned to Houston TX to the communities still struggling from the impact of the hurricane. SAMS "Weekend of Service" from September 7-9, 2018 included a free health fair and build day in partnership with the Houston Department of Health and local nonprofit West Street Recovery.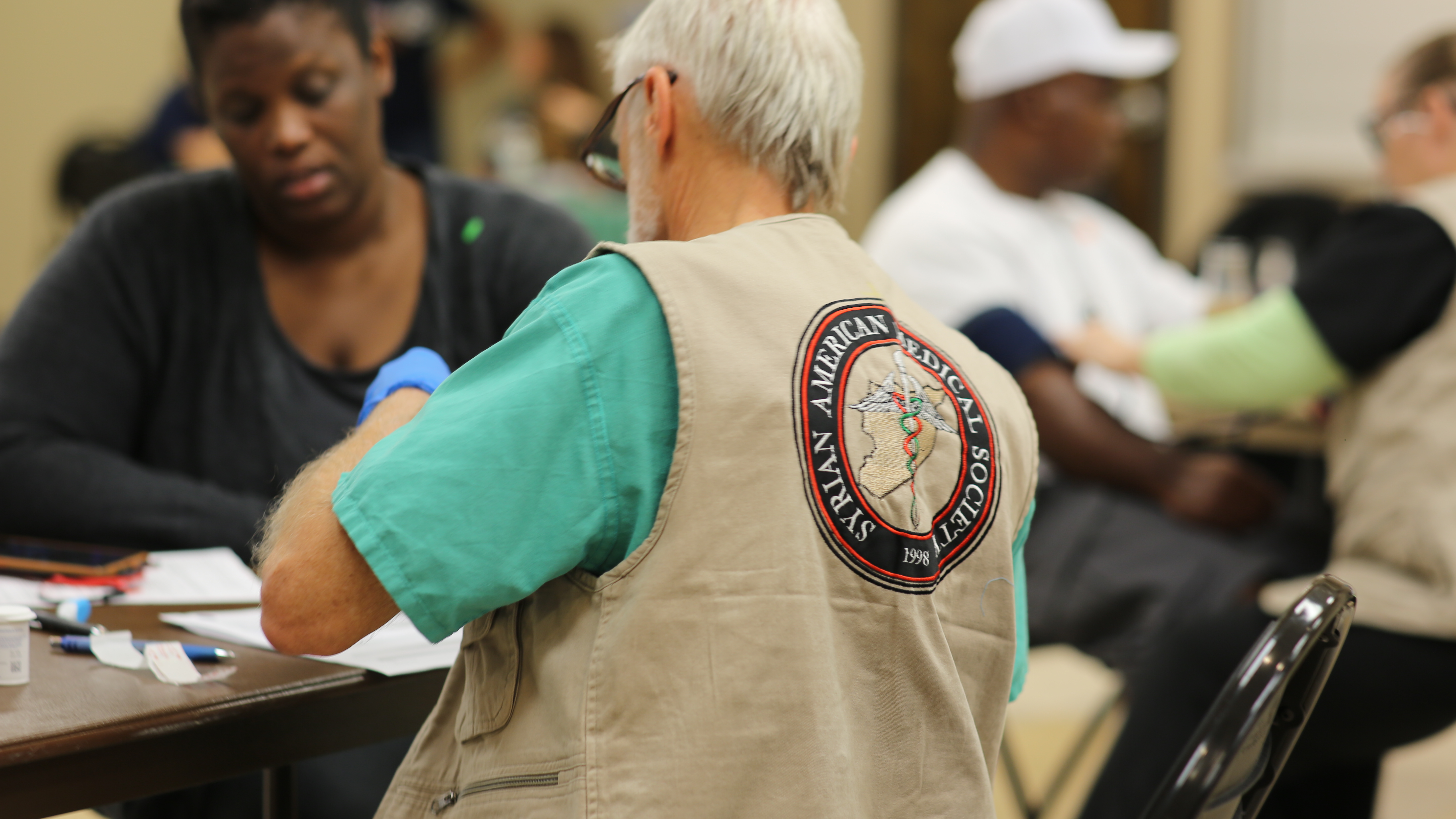 The health fair provided free screening and preventive services, giving community members a chance to check their vitals and blood sugar levels to identify any unknown immediate health threats or a chronic disease like high blood pressure. Patient ages ranged from 1 year to 85 years old, with a many seniors with diabetic and pre-diabetic indicators. A few patients came in with dangerously high blood sugar levels and were immediately referred to urgent care at an affordable local health center. Many children between the ages 1 to 16 arrived at the health fair for their back-to-school check ups and growth progress reports. With the help of our local partners and sponsors, SAMS volunteers were able to offer patients information on accessing additional free and low-cost services such as health insurance, dentists, hygiene kits, and multi-speciality doctors.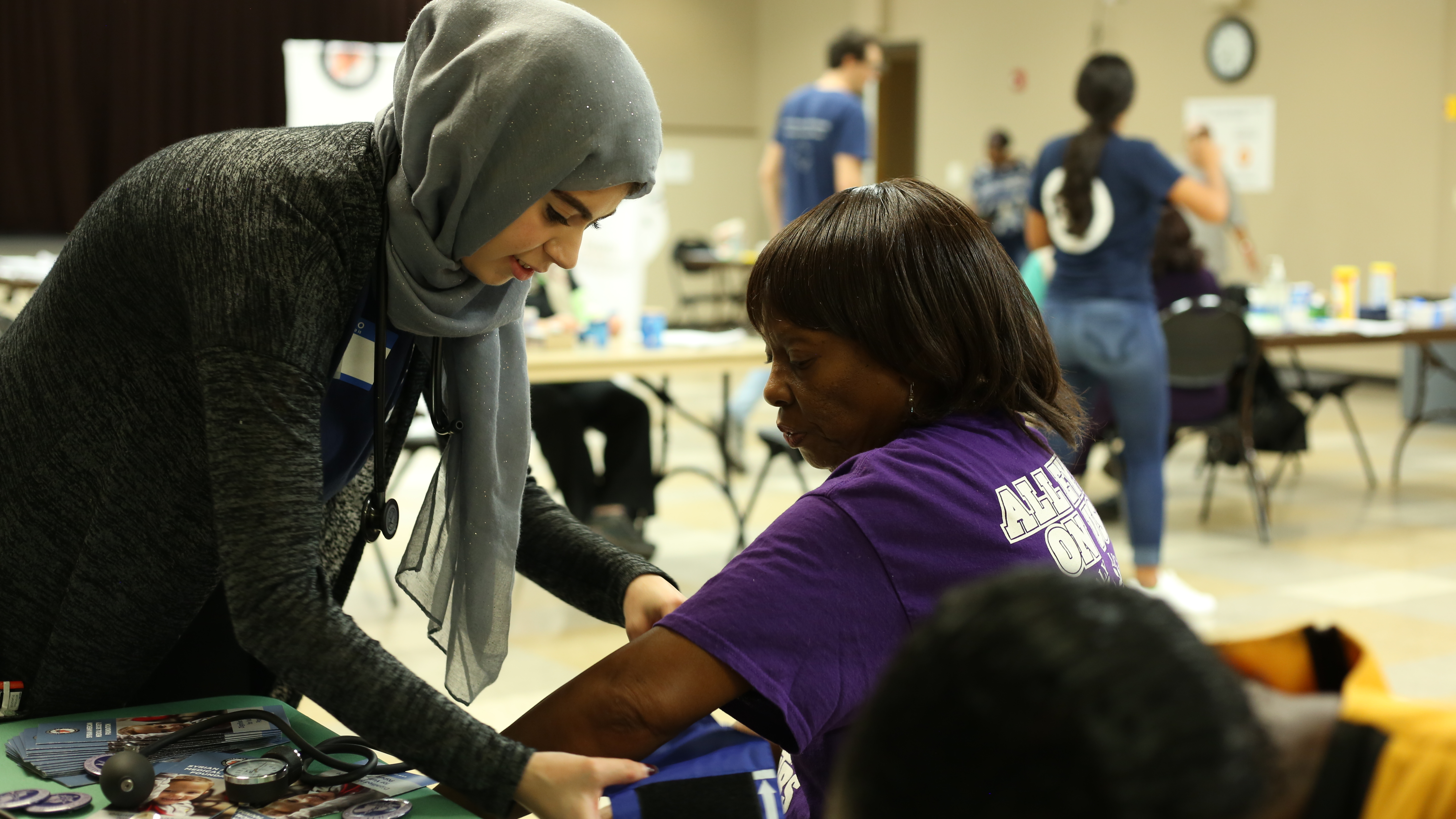 SAMS also spent a day with West Street Recovery helping renovate houses affected by Harvey. The prolonged effects of inadequate access to proper shelter and healthcare are still visible in homes and among families. Every health fair, house construction, or free service provided can have a lasting, positive effect on communities in need.
Returning to Houston one year after Hurricane Harvey was especially relevant in the face of hurricanes approaching both the eastern and western coasts of the United States today. SAMS is committed to providing quality, specialized care to those in need, both through immediate relief as well as through partnerships with local organizations to ensure sustainable support. SAMS will continue to expand its domestic programming to provide quality, dignified healthcare for underserved communities.