Years of strife, financial turmoil, and waves of displacement have placed considerable pressure on civilian infrastructure in the Kurdistan Region of Iraq (KRI), especially in healthcare provision. Currently, there are nearly 300,000 refugees in the country, 85% of whom are Syrian refugees.
In April 2019, SAMS conducted its first-ever medical mission to Iraq in partnership with the University of Duhok, University at Buffalo School of Dental Medicine, and Henry Schein Dental. In just 5 days, our volunteers provided dental services, screenings, and awareness sessions to more than 2,500 children, ages 6-13. During the mission, our volunteers visited schools in the Khanke Camp for IDPs and the Domiz Refugee Camp for Syrian refugees. In addition, 160 dental students from the University of Duhok participated in a training led by SAMS, focusing on the introduction of innovative techniques for the prevention of oral diseases and treatment. Learn more about our impact in this video.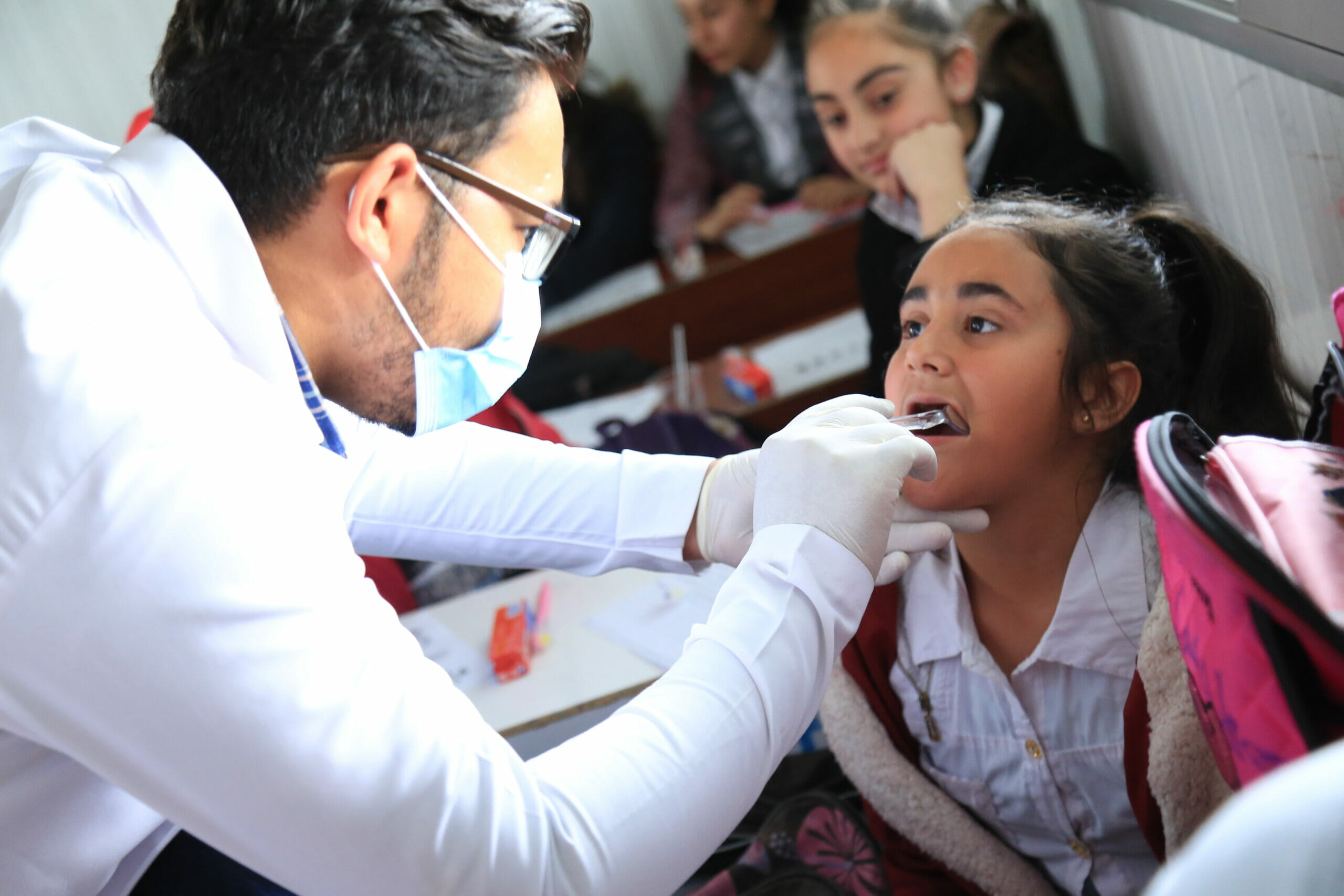 In 2019, SAMS operated a dental clinic in Khanke Refugee Camp, home to a large number of Yazidi refugees. This clinic provided over 750 services to patients residing in this camp.
Currently, SAMS operates a dental clinic in Bardarash to address the greatest needs of displaced populations in the area.