As the crisis in Syria enters its 10th year, it has undoubtedly become the worst humanitarian crisis of our time.
Since the beginning of the crisis in Syria, over half a million people have been killed, and half of the population has been displaced, with nearly 6.2 million people displaced internally and over 5.6 million people seeking refuge in neighboring countries and beyond. It is estimated that more than 12.2 million people are in dire need of humanitarian assistance inside Syria. The massive influx of refugees has created a strain on Syria's neighboring countries, which have been forced to deal with extreme economic pressures, overcrowded hospitals, shortages of basic public services, and growing resentment among host communities.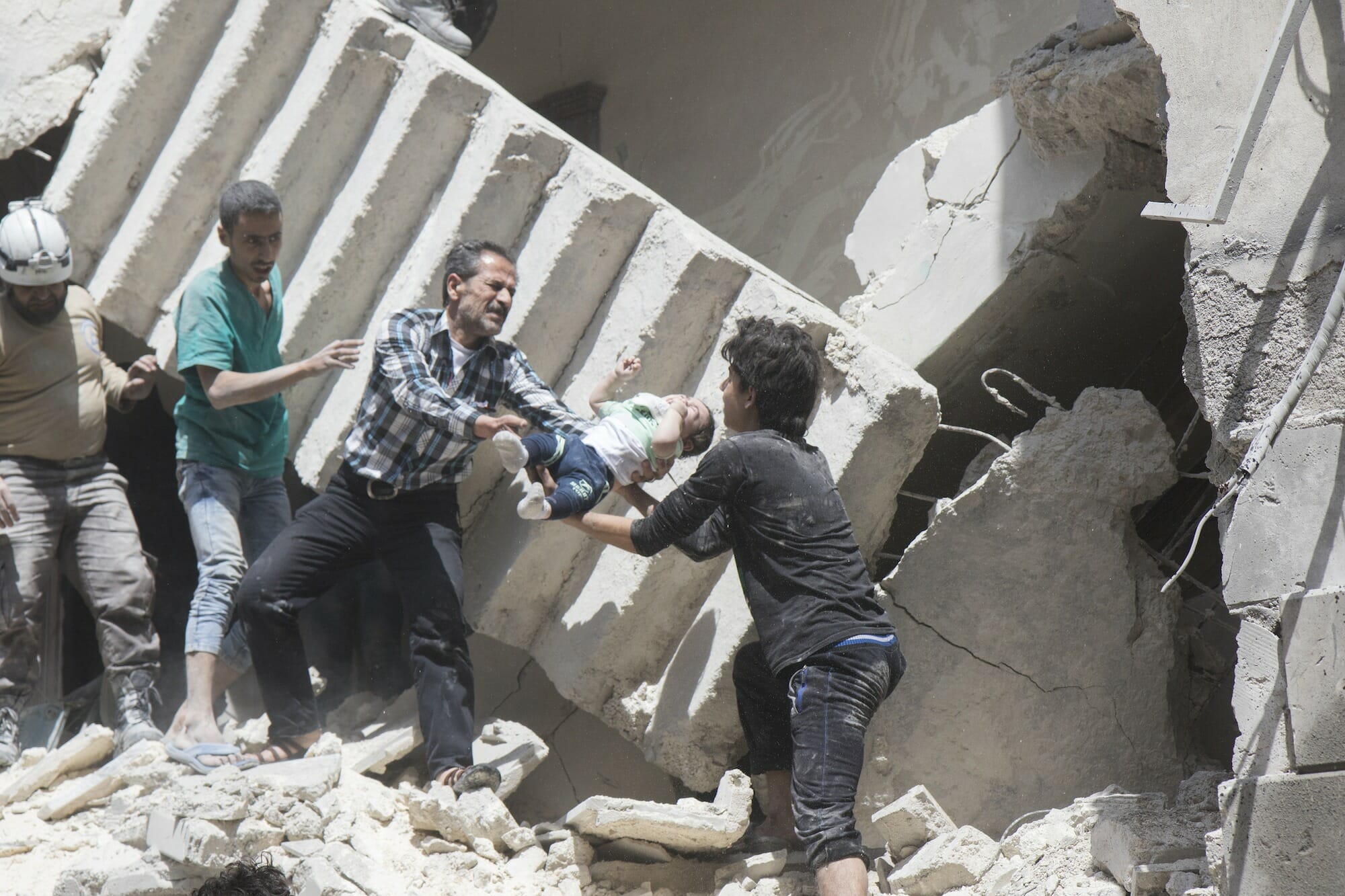 In light of the unprecedented economic collapse in Syria, there has been a steep rise in hunger across the country, especially among children. At least 6.2 million children are at risk of being malnourished.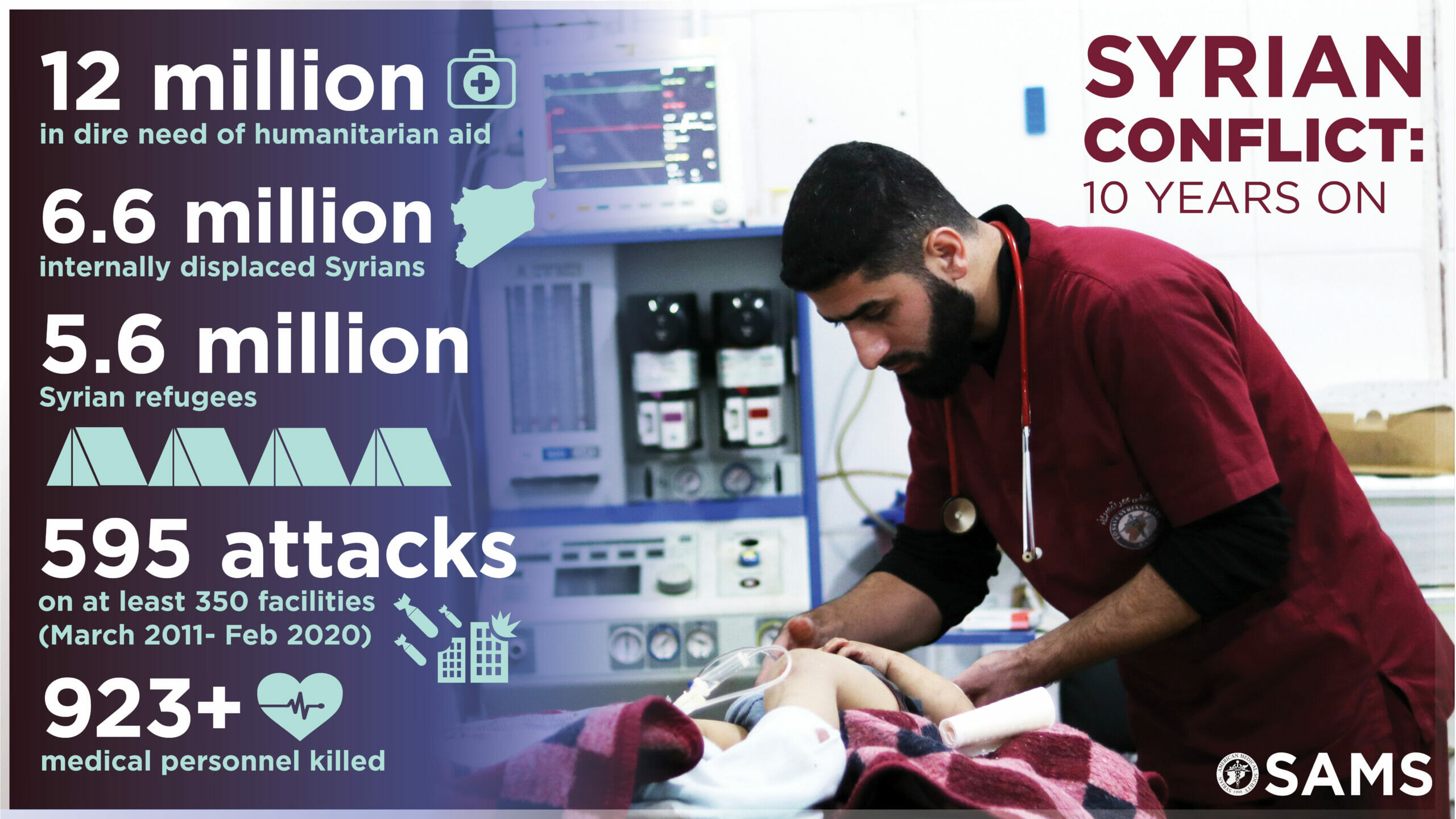 Attacks on Healthcare
Civilians continue to be subjected to systematic attacks on healthcare and civilian infrastructure, leading to loss of life, loss of access to healthcare, and attrition of skilled health care workers.
Denying access to healthcare as a tool of war is illegal according to international law, yet it has become a hallmark of the Syrian crisis and continued with impunity.
Over the decade-long conflict, civilians and civilian infrastructure have been subjected to both indiscriminate and targeted aerial attacks, the majority of which is through the use of barrel bombs, cluster bombs, airstrikes, and bunker-buster bombs.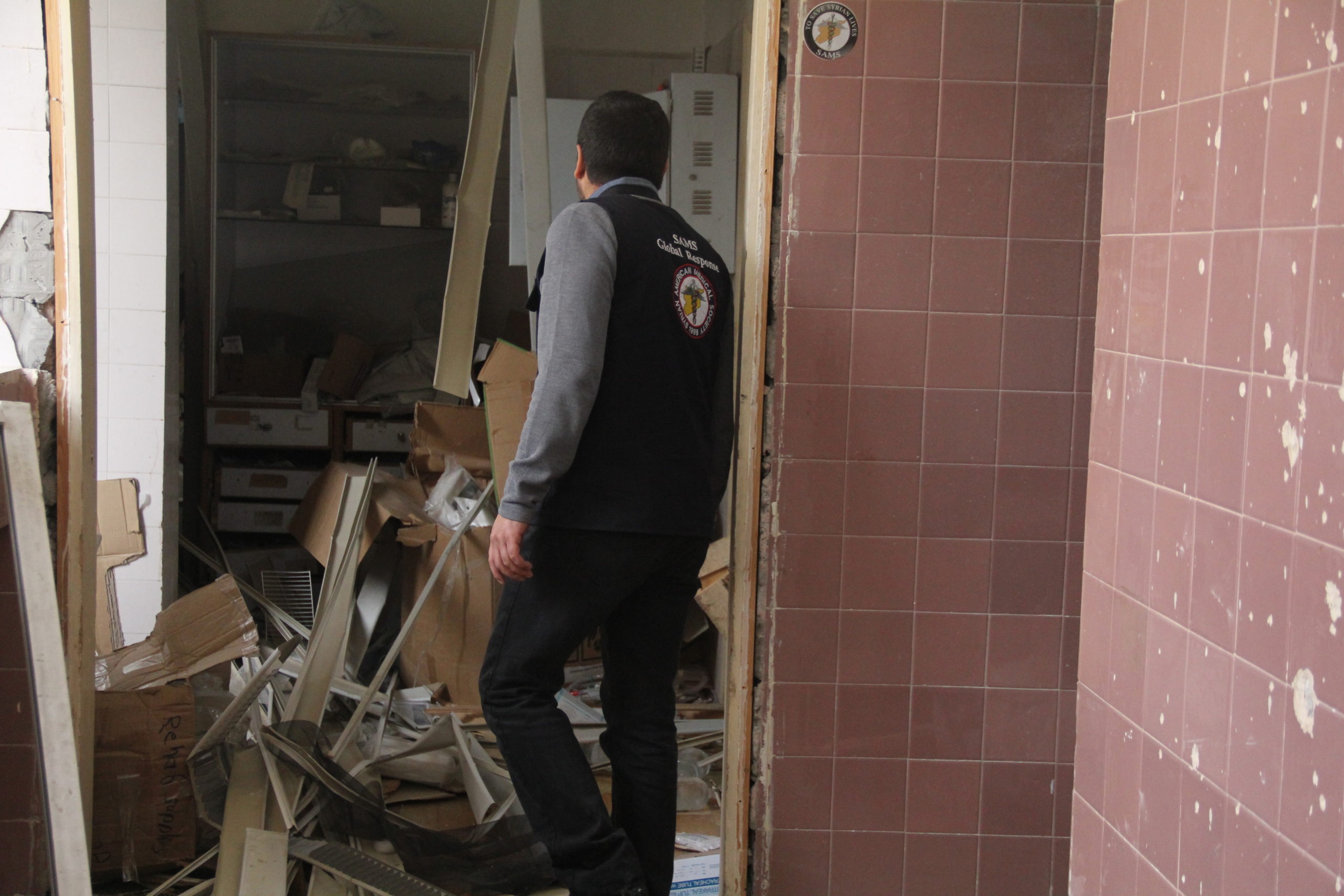 Hospitals, medical workers, and ambulances are systematically targeted in Syria. According to the Physicians for Human Rights (PHR), there have been over 595 documented attacks on healthcare on at least 350 medical facilities, killing over 923 medical workers as of February 2020. As a consequence of the constant threat of violence, thousands of physicians have been forced to flee Syria, leaving the healthcare infrastructure nearly decimated. Facilities are often severely understaffed, and health workers must work long hours, often performing tasks outside their specialization and training.
Hospitals have often been characterized as the most dangerous places in Syria.
Patients fear being attacked either in a health facility or en route to receiving treatment, which can deter them from seeking life-saving care. Essential equipment and supplies have become even more scarce due to systematic targeting.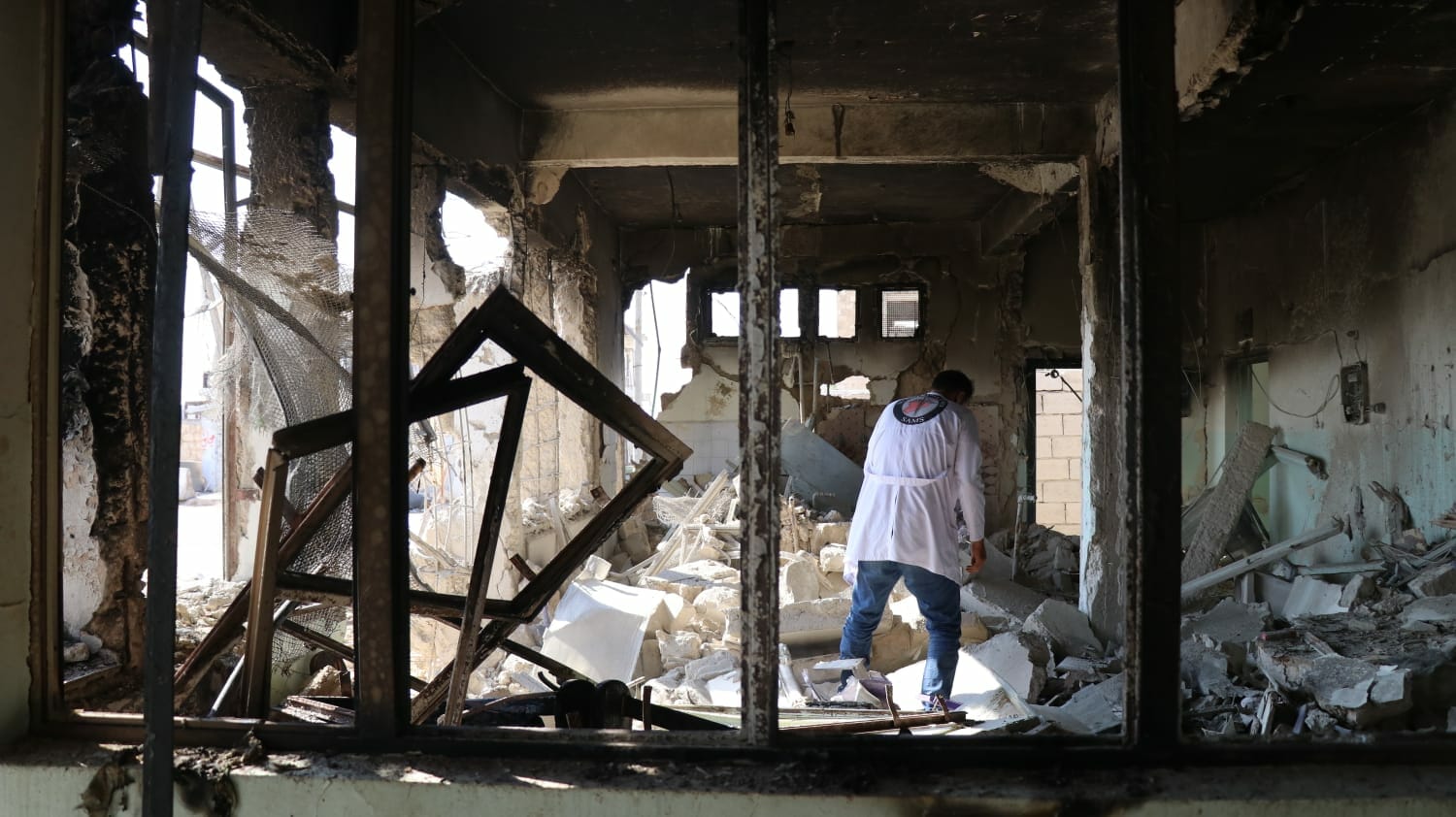 Over the past 10 years, SAMS has documented and experienced the permanent or temporary closure of hundreds of our health facilities due to damage wrought by airstrikes, chemical attacks, artillery shelling, barrel bombs, and air-to-surface missiles.
Illegal Use of Chemical Weapons in Syria
The unlawful use of chemical weapons in Syria has also continued with impunity.
It started in December 2012 in Homs where civilians were treated for symptoms indicative of chemical exposure. In March 2013, rockets filled with nerve agents were launched into besieged East Ghouta, killing over 1,300 people, many of whom were young children. It is the largest chemical attack in Syria since the beginning of the conflict. On April 4, 2017, residents of Khan Sheikhoun were victims of another deadly chemical weapons attack that killed at least 103 people, many of whom were also children.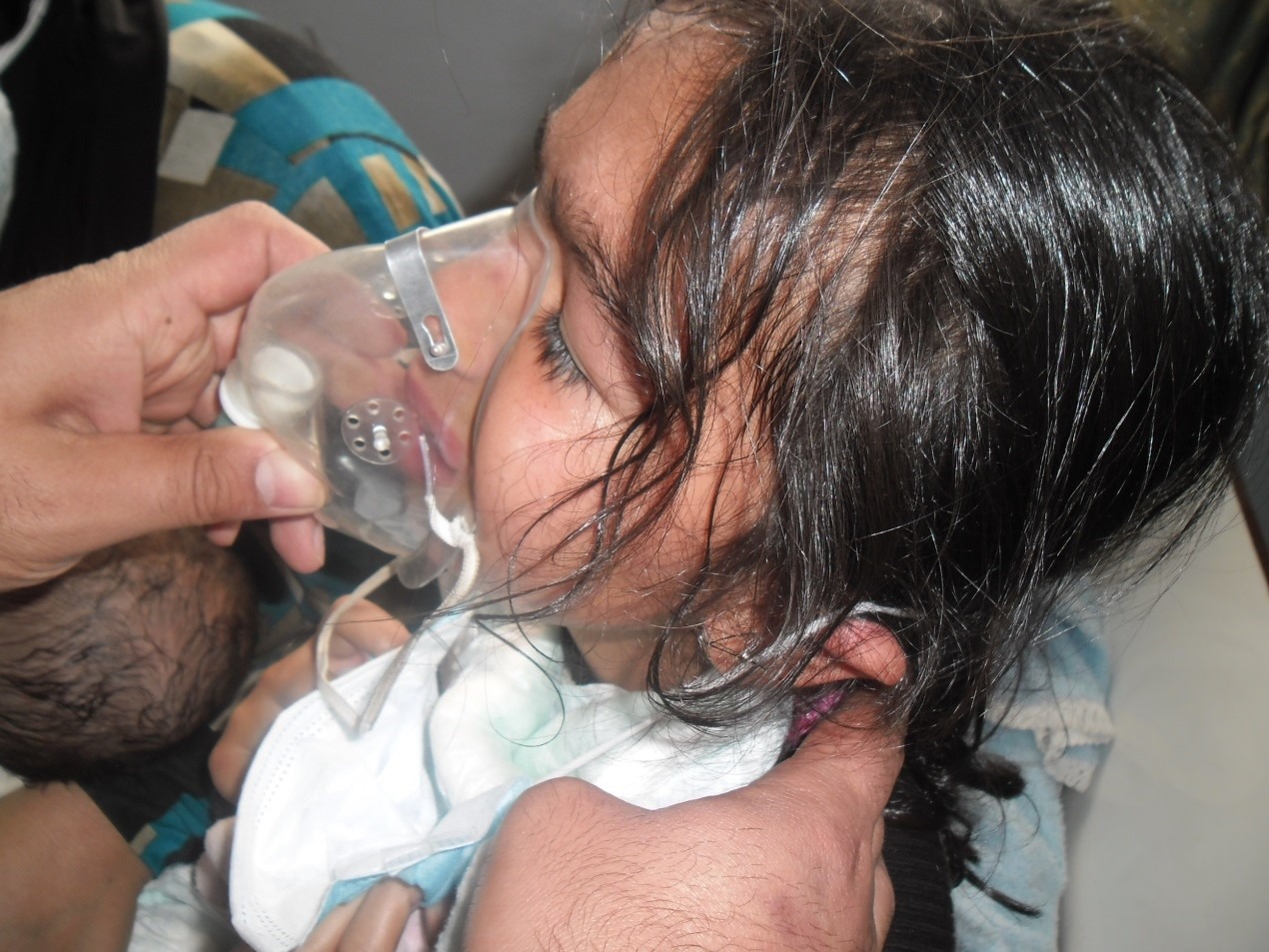 Since the beginning of the conflict, SAMS has documented at least 200 chemical weapons attacks in Syria.
The psychological impact of chemical attacks on individuals is particularly harrowing. Victims and medical personnel often suffer from post-traumatic stress disorder, flashbacks, and depression, compounded by other daily horrors of life in a conflict zone. In Syria, medical workers have been put in yet another particularly dire situation– having to choose who will live and who will die based on the resources available.
Access to Humanitarian Assistance
Since the beginning of the official cross-border humanitarian response as a result of UNSC 2165 in 2014, it has served as a lifeline for millions of Syrians who struggle to access medical and humanitarian aid. In northwest Syria, where the vast majority of the population reside in informal settlements lacking the most basic necessities, including proper shelter, clean water, food, sanitation, and healthcare, the border is the main source of support for a population of 4 million people, including 2.7 million IDPs.
In 2020, the cross-border response reached an average of 2.37 million people each month, with some of the most far-reaching sectors including WASH, Food Security, and Education.
There is currently no alternative to cross-border aid in northwest Syria, and the continuation of its authorization is critical to the continued support of the vulnerable population in this area.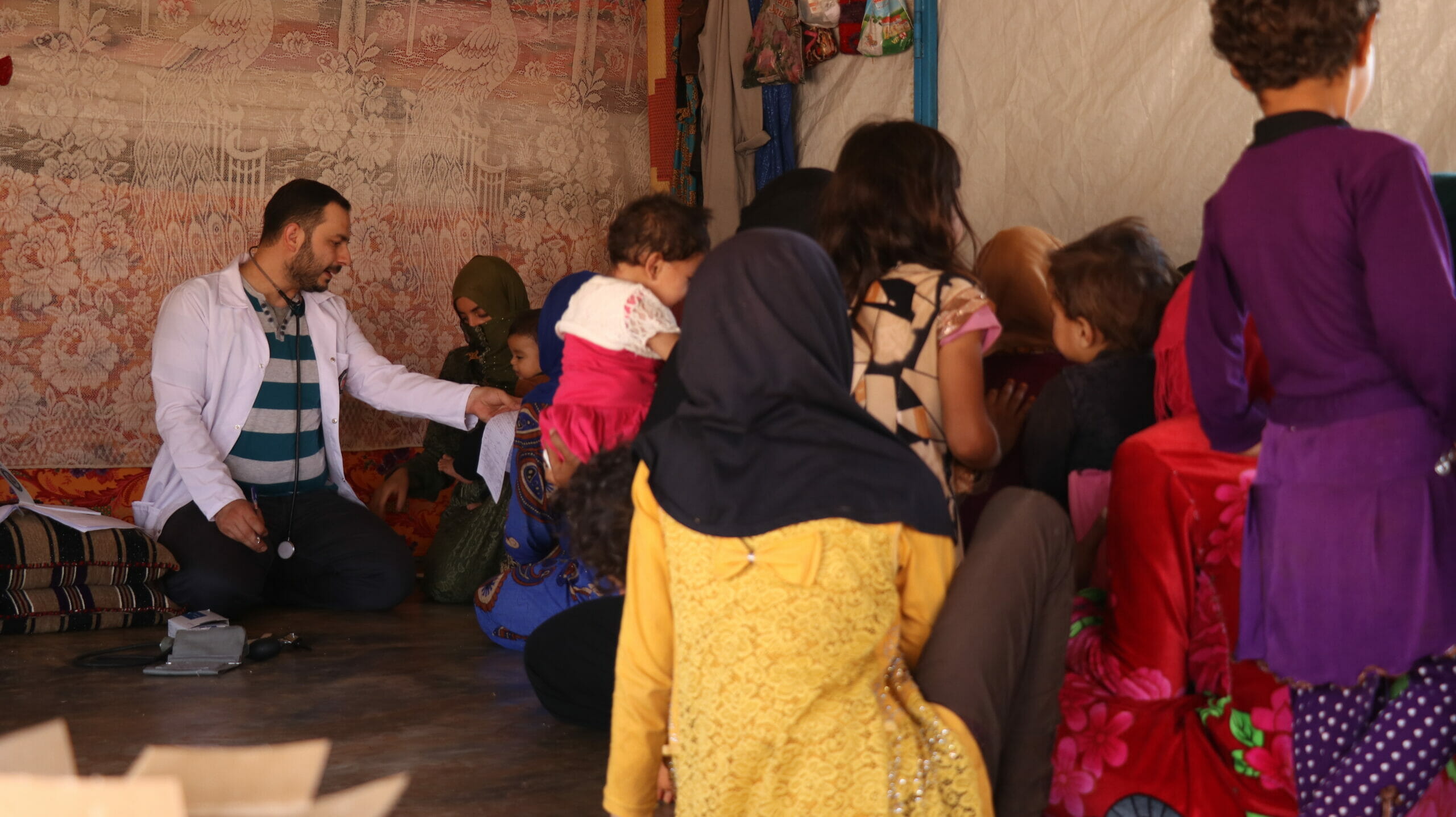 Psychological Impact on Children
Children's mental health has been especially hard-hit by the decade-long conflict. Over 7.5 million Syrian children under the age of 10 have known nothing but violence, displacement, and loss. They have been traumatized by bombardment, stifling siege, and callous disregard for human life. Currently, there are over 2 million Syrian children not in school, and many more are at risk of dropping out.
Children have been disproportionately affected by the ramifications of the protracted conflict.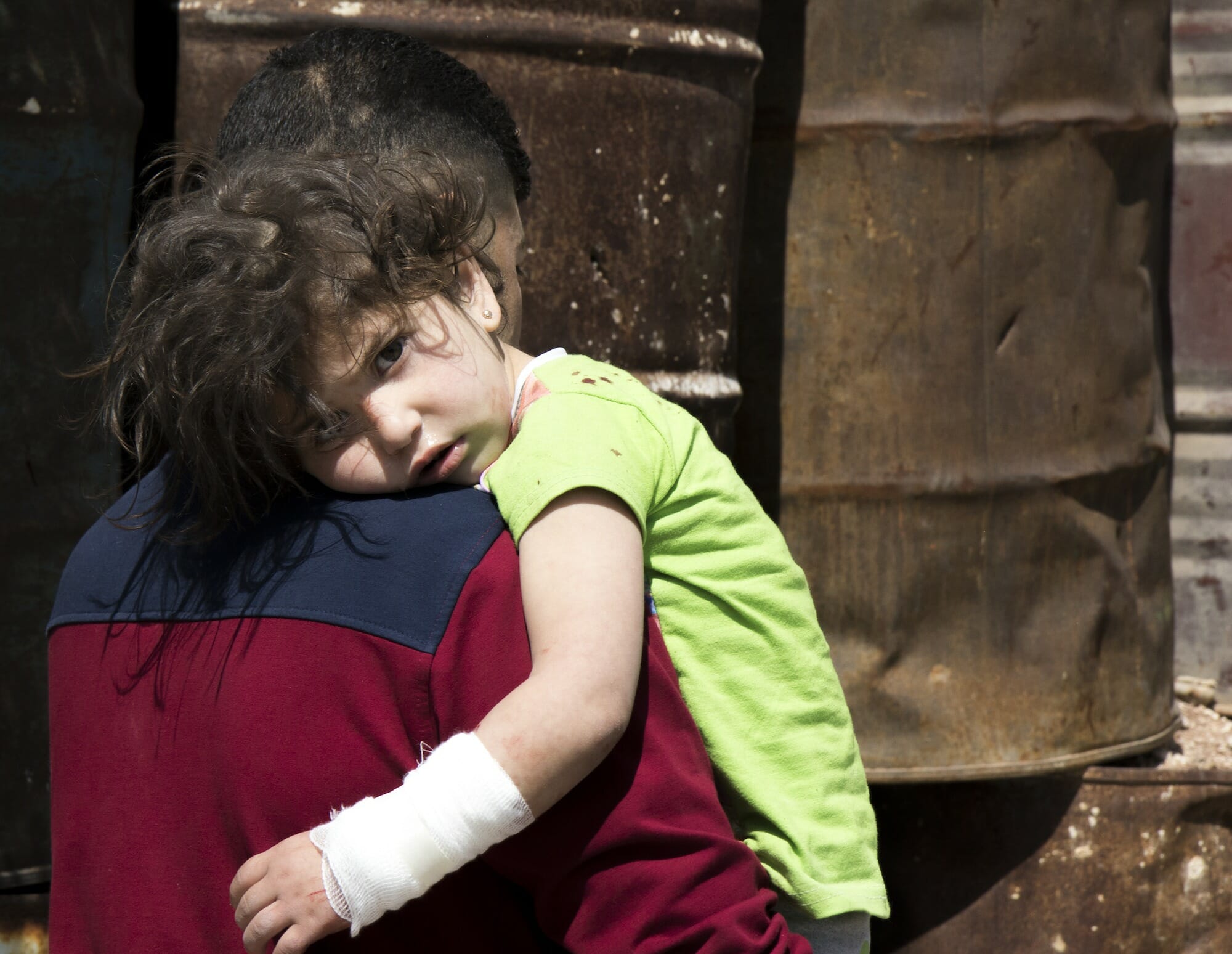 Exposure to violence and trauma can result in behavioral problems for youth such as hyperactivity, aggression, or substance abuse, and it puts them at a higher risk for developing more severe mental illnesses such as schizophrenia. Displacement has shattered many of their social systems. Children and youth usually rely on these systems for protection and guidance, and when they are interrupted, it can impact their social, emotional, and cognitive development in really profound ways (e.g., through the loss of family members and friends, loss of community safety, and rituals/traditions, interrupted schooling, mental distress of caregivers, altered parenting practices, loss of opportunities for advancement, etc).