More than half a million Rohingya refugees have fled persecution in Myanmar, seeking refuge in makeshift shelters in Bangladesh. In order to respond to the growing need for medical care in Bangladesh, SAMS Global Response (SGR) has partnered with a local medical organization, Gonoshaathata Kendra (GK) to assess the situation in Cox's Bazar and deliver medical assistance, including supporting mobile and static clinics, distributing medical supplies and addressing nutritional needs.
Since November 2017, SAMS has opened two primary health care centers in two refugees camps, Kutapalong and Bulukali. In partnership with our local partner, SAMS has treated over 12,500 patients, and trained local healthcare workers on a variety of topics including emergency preparedness, nutrition, and reproductive healthcare. In addition to local capacity building, SAMS has organized seven medical missions to Cox's Bazar, bringing over 25 volunteers from around the world.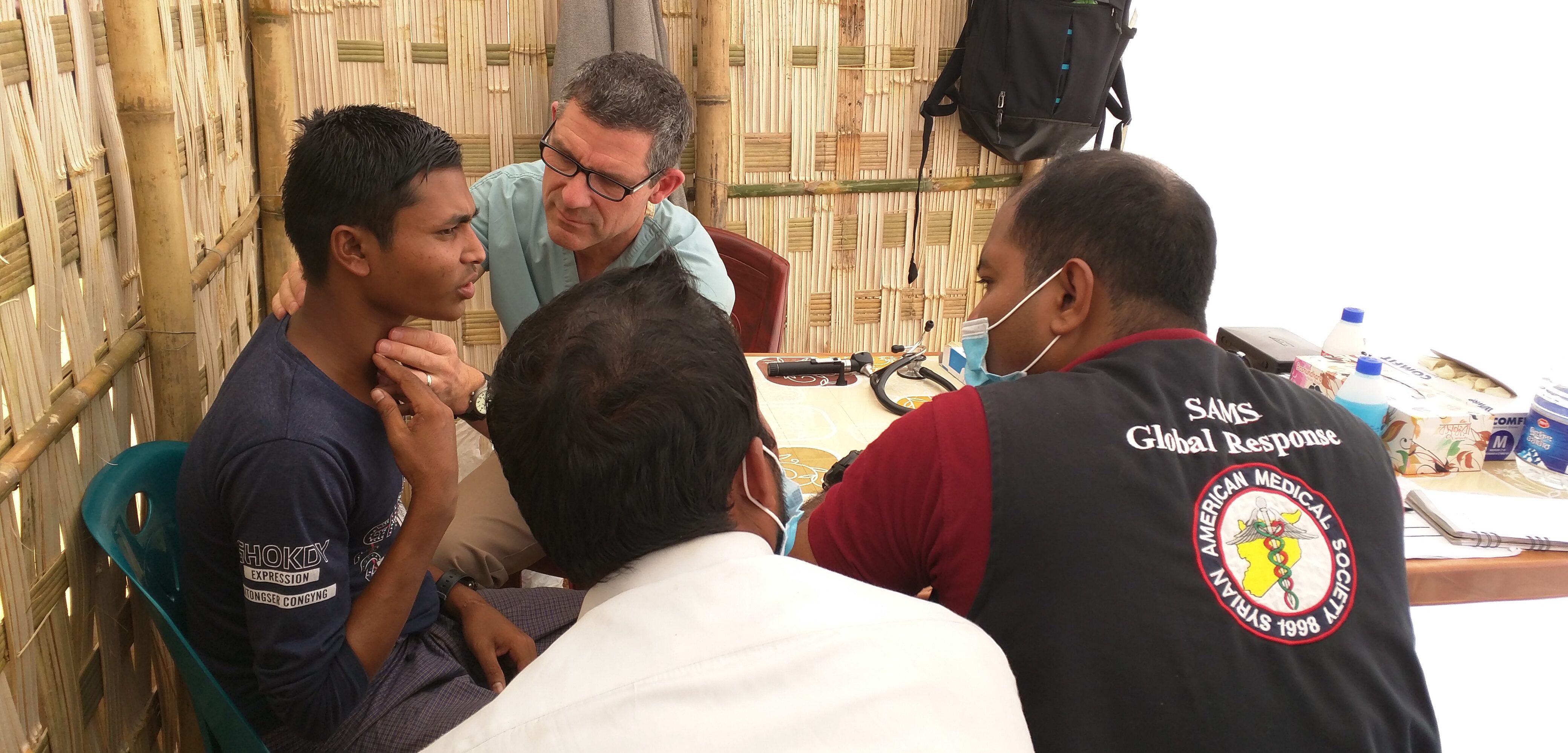 Despite the great efforts made by SAMS and other healthcare NGOs and the MOH, great needs persist. Months after the beginning of the crisis, refugees remain forced to rely upon humanitarian assistance for their basic needs. Refugees live in congested sites that are ill-equipped to handle the early rains, monsoon and cyclone seasons. The onset of monsoon rains exacerbate the already vulnerable status of the refugees.
"Seeing this level of horror in the pictures and articles on the news urged me to take action in some way. I can't help but imagine what it must be like for these women and children to leave everything behind and run for their lives." – Dr. Purnima Kabir, SAMS OBGYN Doctor.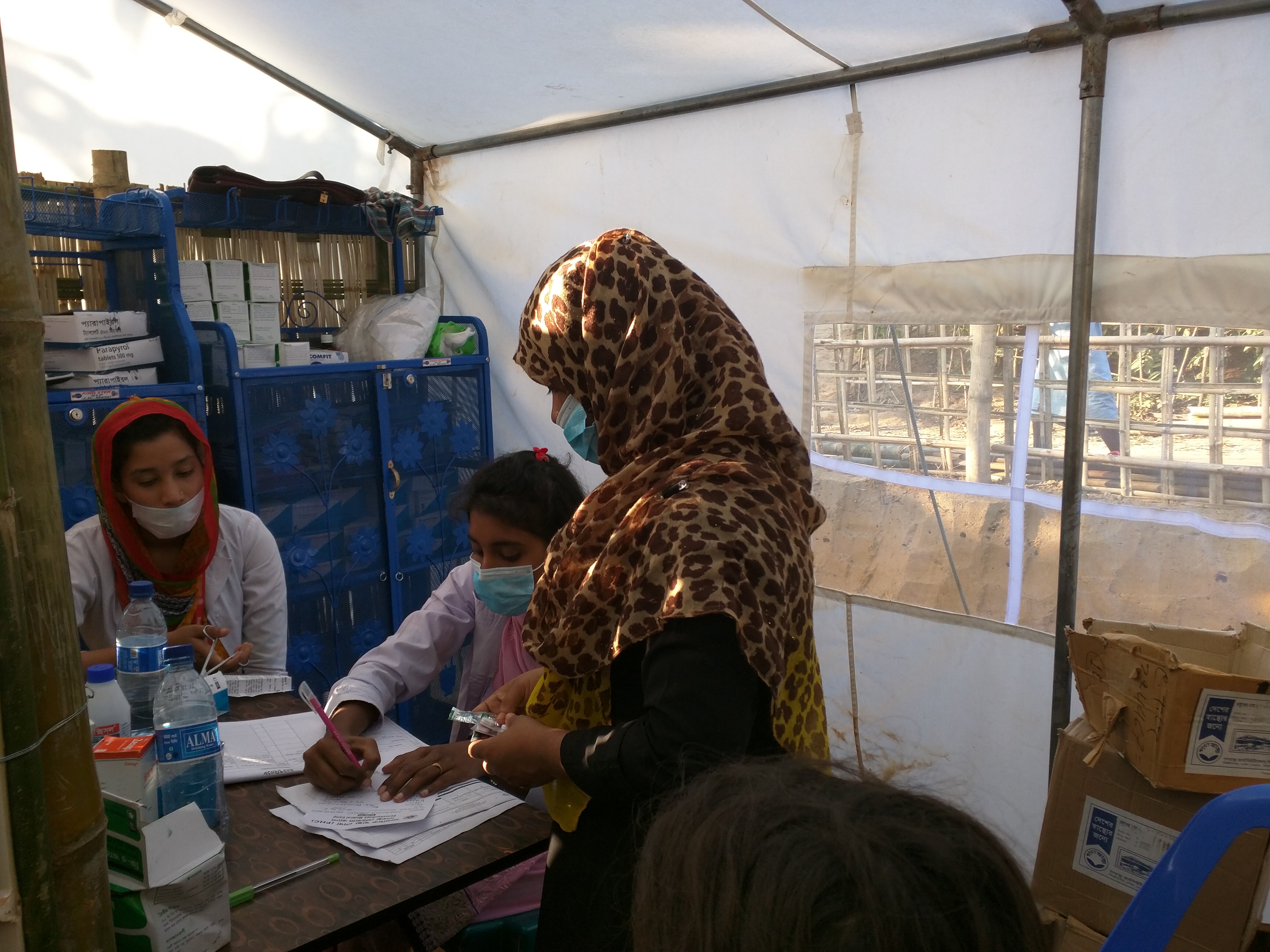 Based on observations and conversations with local partners, refugees, and actors, our team has identified some of the most pressing needs that must be urgently addressed:
Maternal health care:

The Ministry of Health reports that among the population of concern, 70,000 females are pregnant, and large gaps have been identified in the access to trained birth attendants and specialized OBGYN support. New born babies are exposed to life-threatening infections without this support. Currently only an estimated 20% of births happen in a healthcare facility. SAMS is determined to increase access to trained midwives through the development of on the ground Maternal and Child Health Center.

Lack of health care providers: The few medical facilities/providers face an overwhelming caseload in need of medical care. Access to 24/7 support is very much lacking and local doctors are requesting for additional medical personnel to provide support.

WASH:

There is a great need for access to safe drinking water and sanitation facilities/latrines with less than 45% of households with access to clean drinking water.



Shelter:

Many homes are now at risk of landslides and flooding.

Nutrition: Severe Acute Malnutrition is well above emergency level in the camps. SAMS staff have witnessed large numbers of infants and young children suffering from malnutrition. SAMS programs address this through nutritional screening and referrals as well as community outreach and counseling on breastfeeding, complementary feeding, and advocating in the humanitarian response for a comprehensive nutrition response.

Gender Based Violence (GBV) Prevention & Care

: Lights and electricity, as well as larger security concerns of women and girls must be urgently addressed, especially in regard to accessing water and sanitation facilities. There is an acute need for gender based violence care.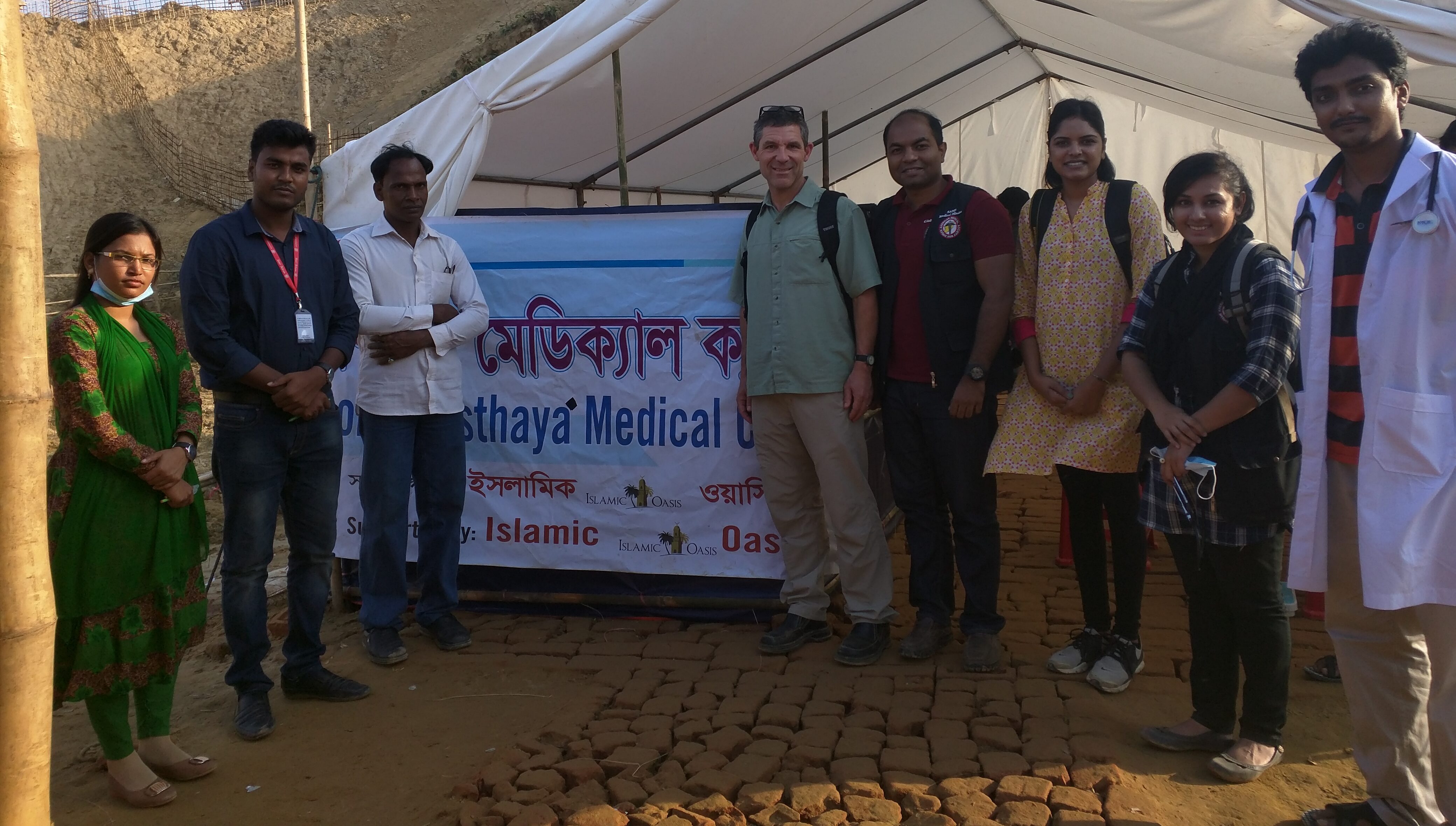 Additionally, the World Health Organization (WHO) has warned of a "very high" risk of a cholera outbreak. With the new monsoon season upon them refugees are at risk of cholera and other diarrheal diseases including Vector Borne Diseases like Malaria and Dengue.
"They are giving birth to their children right beside the road while they are escaping from their country." – Dr. Saba Al-Salem, SAMS Doctor
SGR's Emergency Response Team in Bangladesh includes medical professionals and humanitarian relief experts. Over the last couple of days, SAMS SGR doctors visited and distributed medical supplies to a mobile clinic in a makeshift camp in Cox's Bazaar. An estimated 38,500 refugees reside in the makeshift camp, one of many makeshift settlements lacking necessities such as clean drinking water and sanitation.
In coming weeks, the team will ramp up services provided in collaboration with partners. Many doctors on the ground are reporting war-related wounds from possible mines. As monsoon rains continue in Cox's Bazaar, and refugees continue to cross over, the need is only increasing.
SAMS' SGR program works to minimize the loss of life and alleviate the suffering of disaster-affected populations across the globe.