Since 2012, SAMS has continued to provide educational and training opportunities to our medical personnel working in Syria to address the gap in healthcare provisions and ensure that they are up-to-date with the latest developments and innovations in the field of medicine. Led by highly skilled medical professionals from the U.S. and abroad, our Syrian medical personnel in the field receive comprehensive, hands-on training courses for various topics including life-saving tools and techniques to ensure they are up-to-date with the latest developments and innovations in the field of medicine. This includes updating and standardizing hospital practices, the recognition and treatment of victims of sexual and gender-based violence (GBV), and specialty care like dialysis and psychosocial support.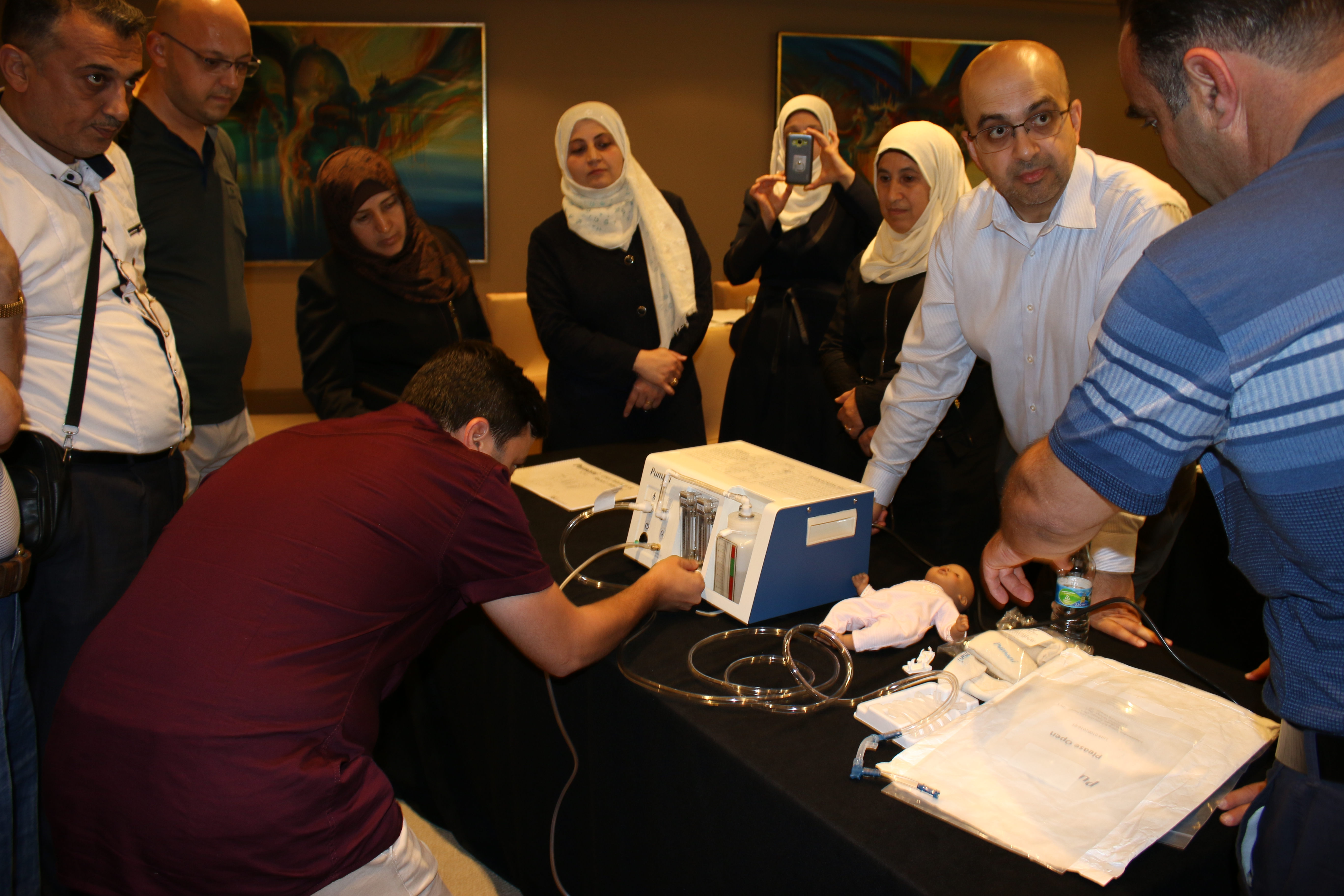 SAMS Scholarship Program
As the conflict in Syria continues with no end in sight, SAMS is committed now more than ever to supporting medical education for Syrian medical workers. In response to the attrition of skilled healthcare providers, SAMS has established medical institutions in Syria, including two midwifery and nursing schools in Idlib. There are currently 27 students who are enrolled in the second and third phases of the 18-month nurse-to-midwife program and are expected to graduate in 2020. Concurrently, the first classes of midwifery students in the three-year program are expected to graduate in early 2021.
"I gained a lot of valuable practical experience by working in hospitals, where we put everything we had learned to actual use. I also gained a wealth of exposure to advanced theoretical studies at the institute."

– Hiba Moussa, SAMS Student in Idlib
In 2018, SAMS awarded new scholarships to 28 Syrian medical students in the fields of medicine, dentistry, and pharmacology. Recipients of these competitive awards are continuing students who started their medical studies in Syrian-accredited universities but were interrupted as a result of the ongoing crisis. Learn more about our scholarship program here.