Nearly 1 million Syrian refugees reside in Jordan, half of which are children. According to UNHCR, over 80% live under the poverty line and are unable to access the care they need. In Jordan, SAMS operates medical relief programs, providing free medical services to Syrian refugees in Al-Zaatari Camp and in urban areas throughout the country. In November 2017, SAMS opened its own multi-specialty medical center in Al-Zaatari Refugee Camp, with the goal of providing consistent, quality care to patients living in the camp- home to 80,00 Syrian refugees. The medical center provides a range of services, including cardiology, neurology, pediatrics, gynecology, dental, orthopedics, and psychosocial.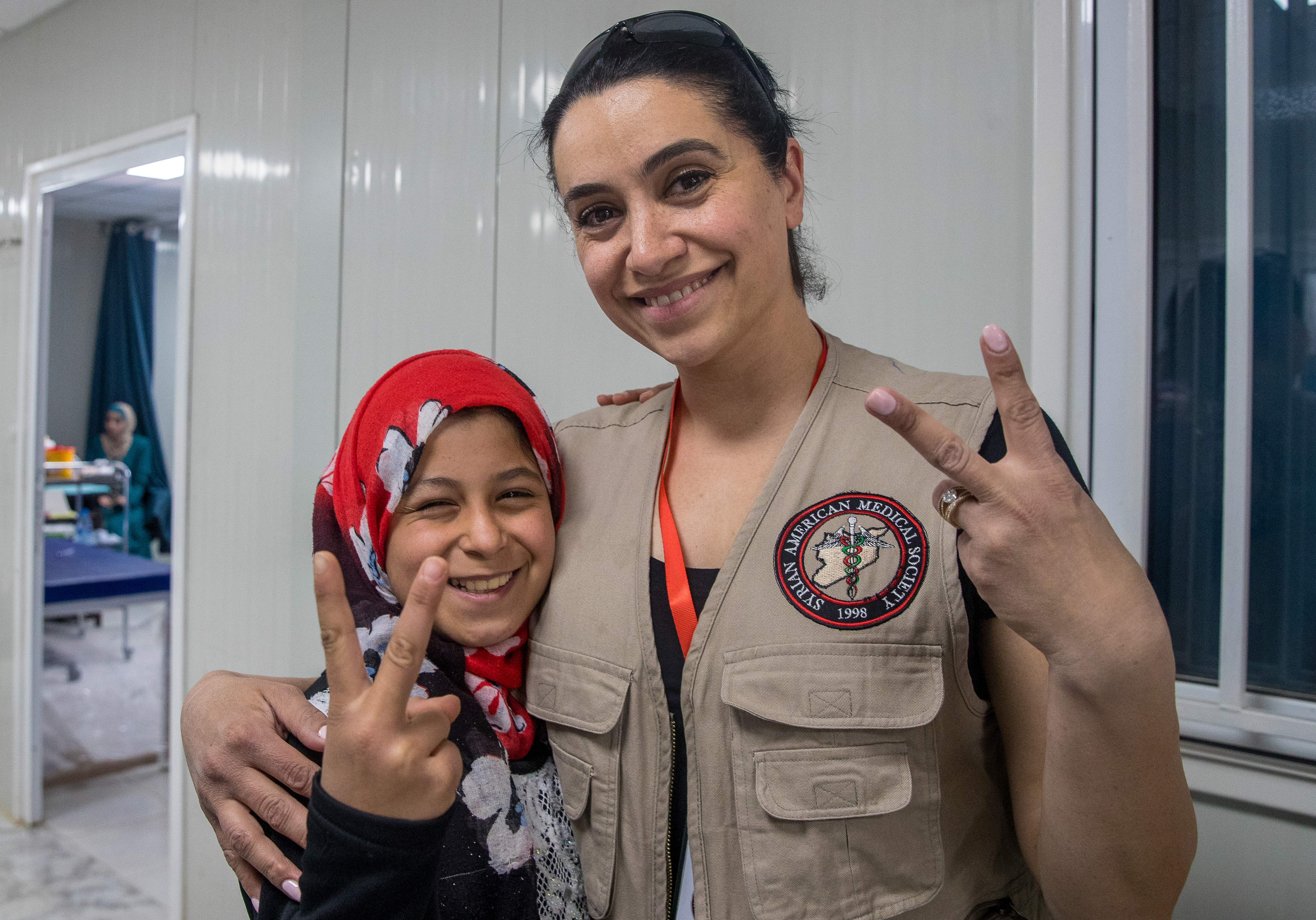 Psychological and mental healthcare services are vital for Syrian refugees. SAMS initiated its psychosocial program in Amman as early as 2012. In 2015, SAMS began supporting psychosocial care for urban refugees in Irbid who have limited access to medical programs. This program uses art and play therapy such as photography, painting, and creative workshops to help individuals heal and cope with the effects of trauma. In 2014, SAMS established a dialysis center in Irbid to provide Syrian refugees suffering from chronic illnesses and kidney diseases access to the treatment they need to live a normal life.
SAMS volunteers participate in frequent medical missions to Jordan to support SAMS's ongoing medical relief programs. Missions allow health workers of different medical backgrounds to volunteer to provide Syrian refugees with the specialized care they deserve. Since 2014, SAMS has organized nearly 20 medical missions to Jordan. In 2017, SAMS medical missions to Jordan provided 233 cardiology and open-heart surgeries, 21 dental surgeries, 78 ophthalmic surgeries, 22 neurosurgeries, 30 orthopedic surgeries, 35 general surgeries, 37 OBGYN surgeries and 19 urology surgeries. To learn more about upcoming mission to Jordan and how to apply, please visit us here.