Responding to Refugee Health Crisis in Europe
Bringing Humanitarian and Medical Relief to Disaster and Conflict Areas. Since its launch in 2016, SGR Greece has provided over 18,000 medical services to refugees and migrants living in camps in Greece.
In 2016, in response to the mass influx of refugees on the shores of Europe, SAMS launched its operations in Greece with the aim of providing medical relief to vulnerable individuals.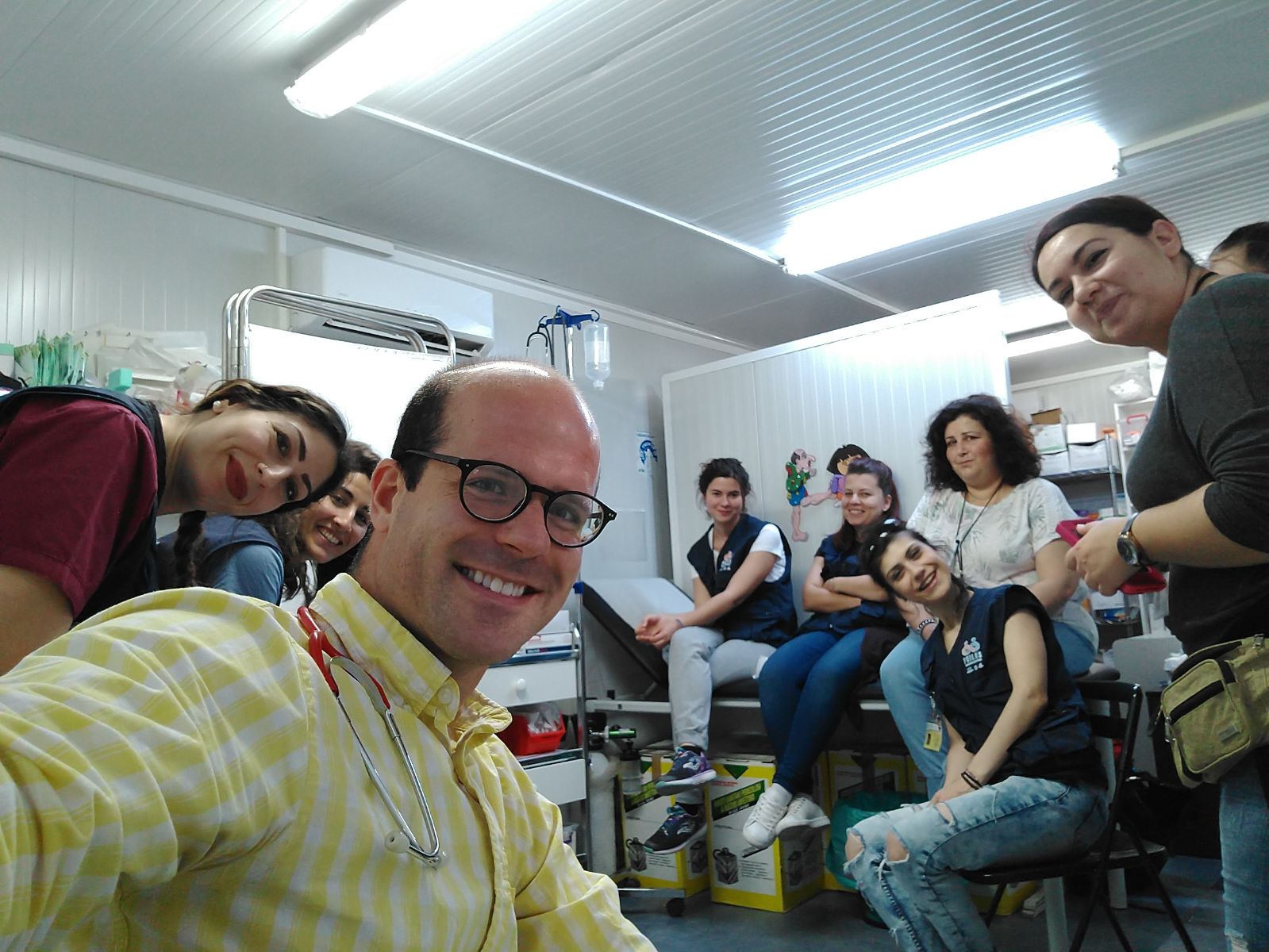 Greece – Athens Municipality: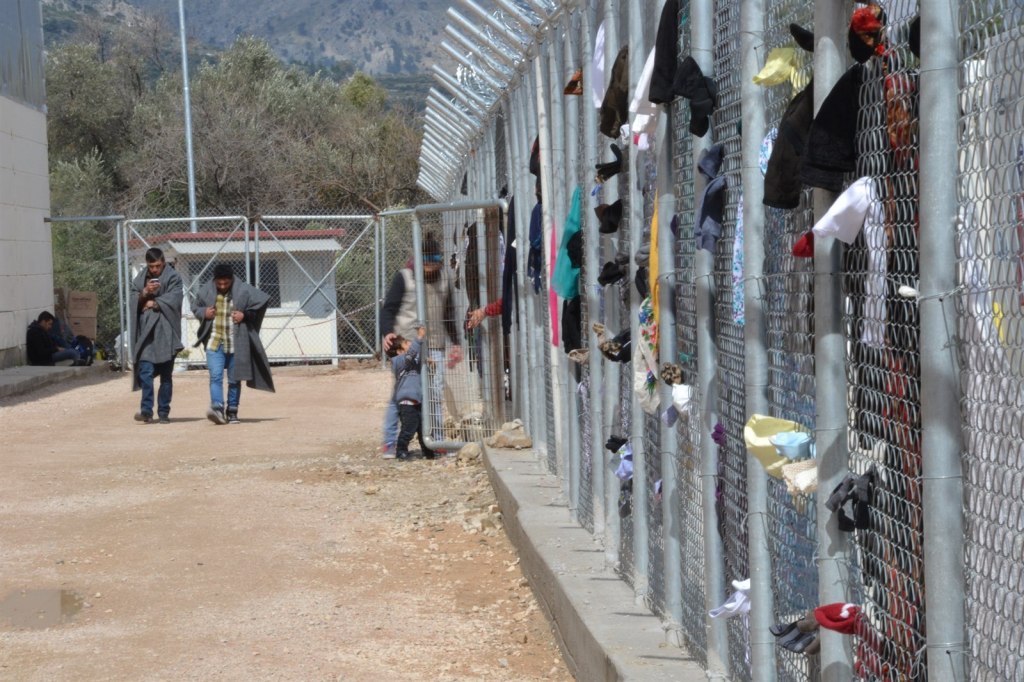 In partnership with the NGO Seeds of Humanity (SoH), SAMS recently started a dental and optometry program for refugee and migrant populations in the Athens area. Currently, 38,000 of the over 50,000 asylum seekers in Greece live outside of reception centers on the Aegean Sea islands. Lacking access to the Greek national health system, these urban populations face severe issues with access to medical care, particularly in specialty fields. Collaborating with Greek and Palestinian dentists, SGR volunteers will provide emergency and appointment based services at the SoH Clinic in the Metaxourgeio neighborhood of Athens.
Greece – Aegean Islands:
From 2016 to 2018, SGR provided medical aid on the Aegean Sea islands of Lesbos, Chios, Samos, Leros, and Kos.
SGR provided medical services in support of the staff of the Hellenic Centre for Disease Control and Prevention (KEELPNO – who provide medical screening for newly arrived refugees).
SAMS has been providing curative primary health care in the three islands of Chios, Leros and Kos. Supported by SAMS member donations; SAMS provides medication, medical consumables and equipment and cultural mediators, and treated Through our network of dedicated volunteer volunteer doctors and nurses from around the world, we treated approximately 150 patients on each island a week.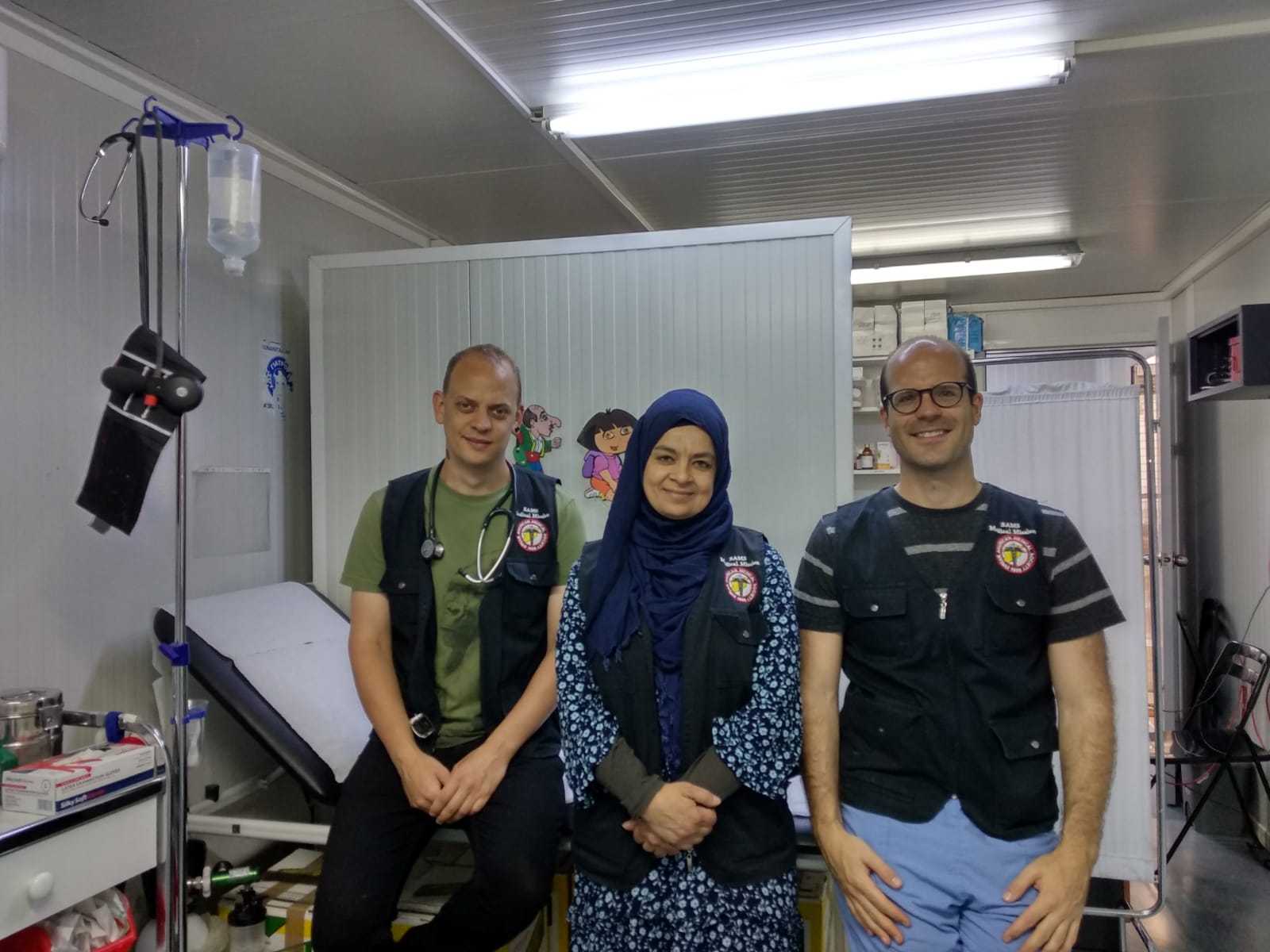 Upcoming Medical Missions to Greece:
January 13, 2020- onward: Dental & Optometry Clinic Placements . Apply here. Applications are considered on a rolling basis, apply ASAP!

To apply, please submit the following list of documents to [email protected]

Completed Volunteer Application

Current CV or resume

Medical school diploma (or equivalent for other medical professionals)

Medical license/registration state & ID number OR license card

Any board or specialist certifications as noted on CV/resume

Availability for January through March deployment