Bringing Humanitarian and Medical Relief to Disaster and Conflict Areas
In 2016, in response to the mass influx of refugees on the shores of Europe, SAMS launched its operations in Greece to provide urgent medical relief to the thousands of vulnerable refugees and migrants. There are an estimated 120,000 asylum seekers in Greece, of which 105,000 are on the mainland including 4,200 children who arrived in the country alone or were separated from their families along the journey, according to the UNHCR.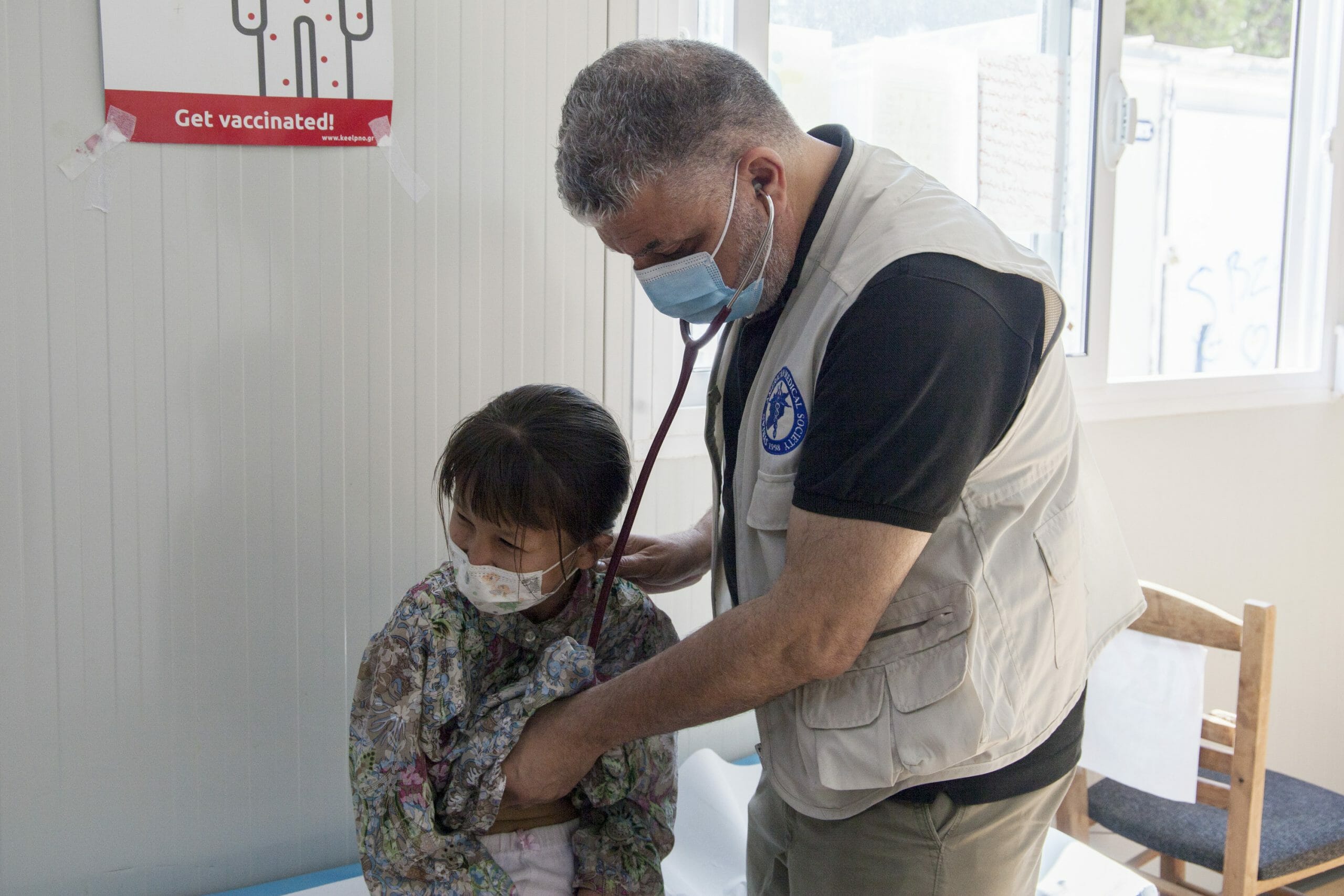 Greece – Attica Region
In partnership with the Greek Ministry of Health, the International Organization for Migration, and other local and international nonprofits, SAMS Hellas is currently providing mobile obstetrics, gynecology, and pediatric services throughout the Attica region. Since its inception in September 2020, the SAMS mobile medical team (MMT) has grown to serve 175 patients weekly at seven sites throughout the Attica region, including 30% of the refugee camps nationwide. The MMT is also used as a platform to provide COVID-19 education, distribute hygiene items, and offer essential early childhood vaccinations to vulnerable populations.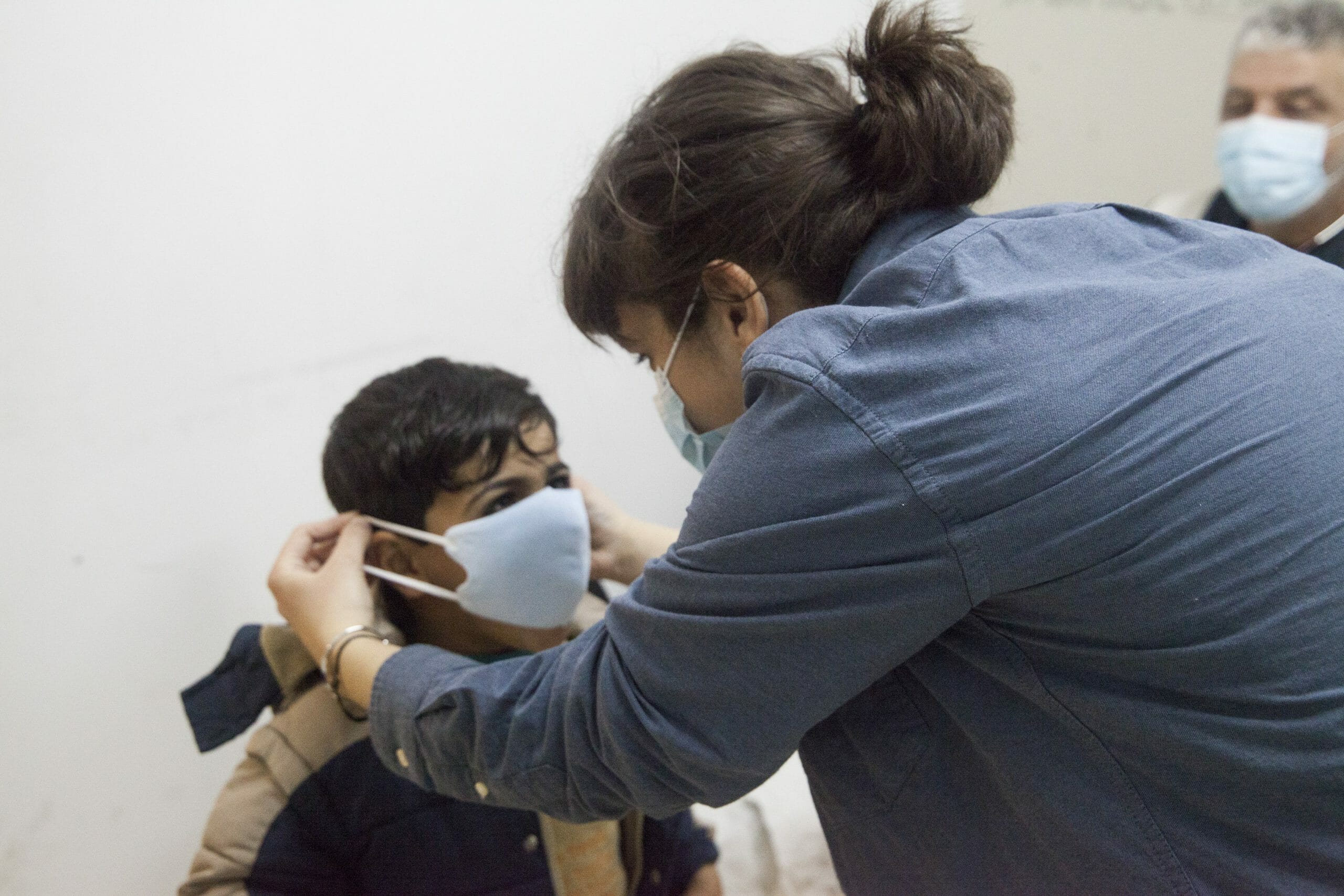 The Mobile Medical Team (MMT) provides preventative health services and COVID-19 awareness workshops-education to women, children, and families at five refugee camps and hotels designated for displaced families and single adults. SAMS doctors perform daily shifts of examinations, vaccinations, and consultations five days a week, and rotating among seven service sites- Refugee Camps of Malakasa 1.0 (Old Malakasa), Ritsona, Schisto, Skaramagkas, Elefsina, as well as Marathon IOM Hotel, and Seeds of Humanity Clinic in Athens center. For women, medical services provided include family planning consultations, antenatal visits, birth/complication planning, and management of pregnancy-related medical conditions (preeclampsia, gestational diabetes). Children receive well-child visits, diagnosis/treatment of outpatient pediatric illnesses, covering of chronic diseases and common childhood vaccines such as measles with vaccines in collaboration with EODY (National Organization of Public Health) and in accordance with the Hellenic National Children Vaccination Programme. For potentially high-risk pregnancies or children requiring in-person assessment, the medical team provides referrals to 2 Greek Public Hospitals.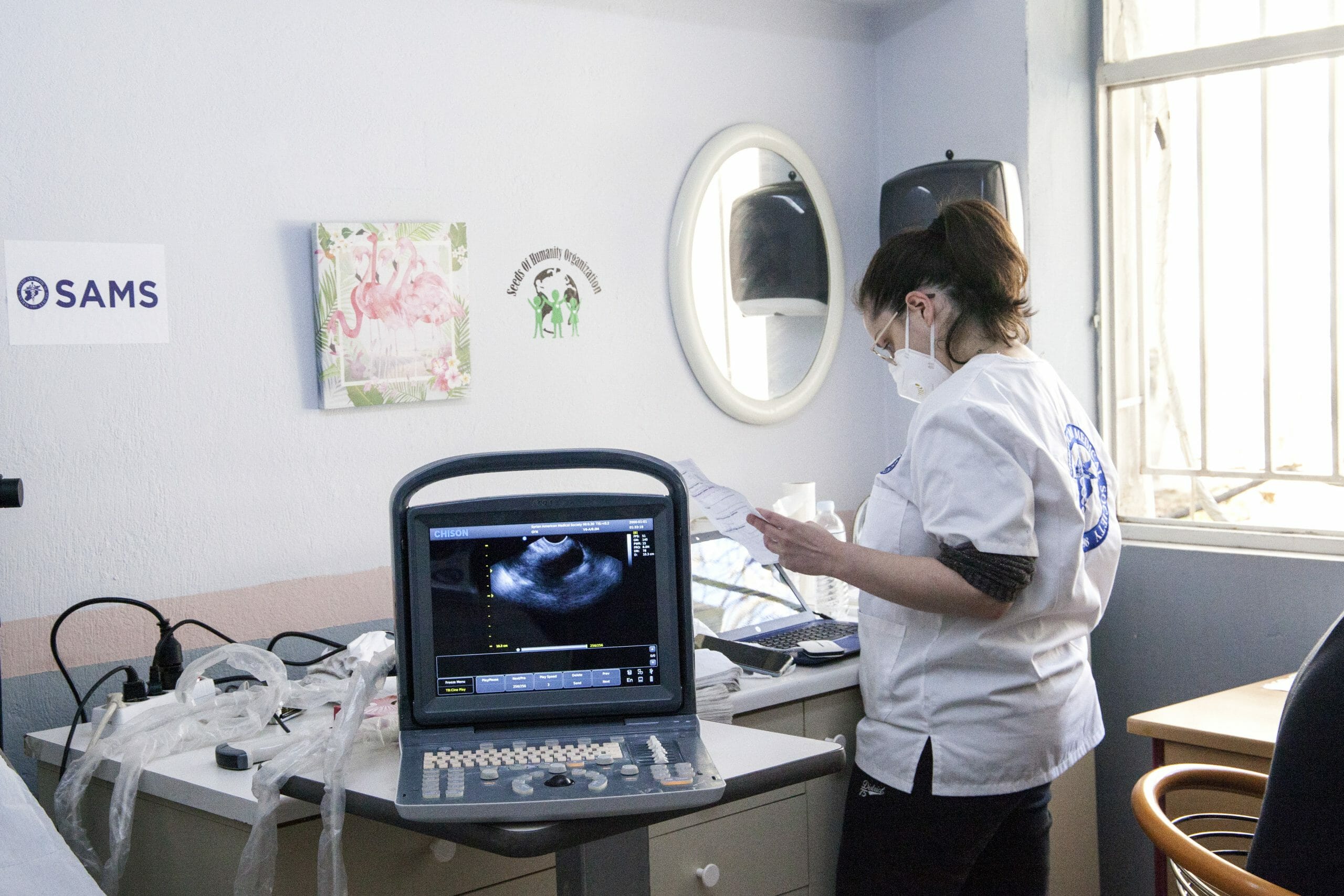 At the request of the Ministry of Education and local Refugee Education Coordination (REC), SAMS has included a vaccination campaign for young children for common diseases such as mumps, measles, and rubella, so that the children have access to the Greek formal education in Public Schools. SAMS maintains close collaboration with EODY, IOM, the Ministry of Health, and the Ministry of Education. Finally, SAMS Hellas links beneficiaries with organizations providing funding to refugee/asylum seekers to cover medical, nutritional, and other healthcare needs, exacerbated by the COVID-19 pandemic.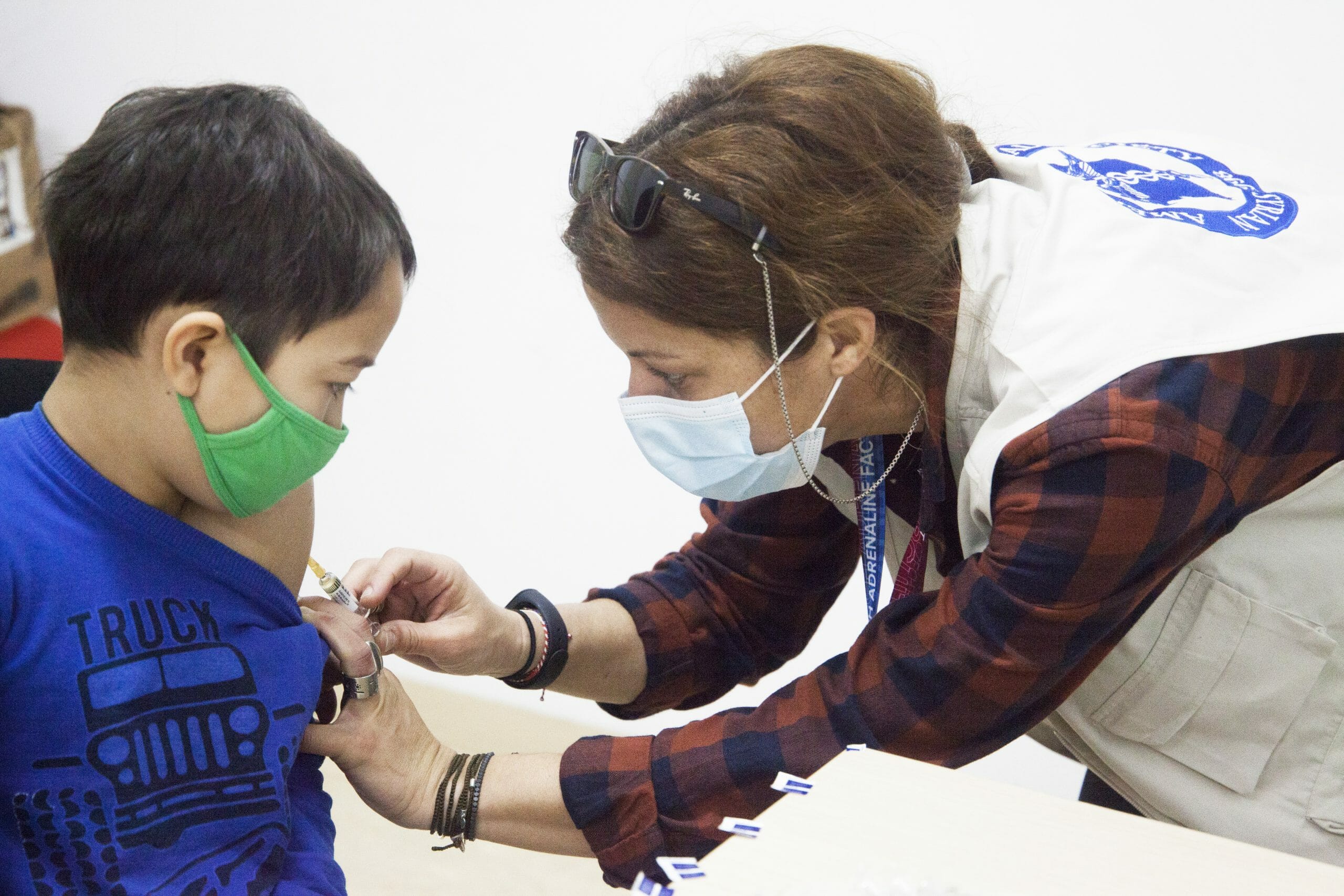 Operations in Greece are overseen by the SAMS Country Projects Manager along with the Greek Medical Coordinator. Health providers have patient charts and diagnoses verified by a licensed Greek provider, whose prescriptions result from patient visits. SAMS' supervisory Greek providers will maintain regular communications with the Ministry of Health on the COVID-19 response to ensure compliance with treatment protocols, testing, and referrals. Prior to the advent of the COVID-19 pandemic, SAMS partnered with Seeds of Humanity (SoH) to launch a rotational dental and optometry program for refugee and migrant populations in Athens. Collaborating with Greek and Palestinian dentists, SAMS volunteers provided services to 168 beneficiaries in early 2020.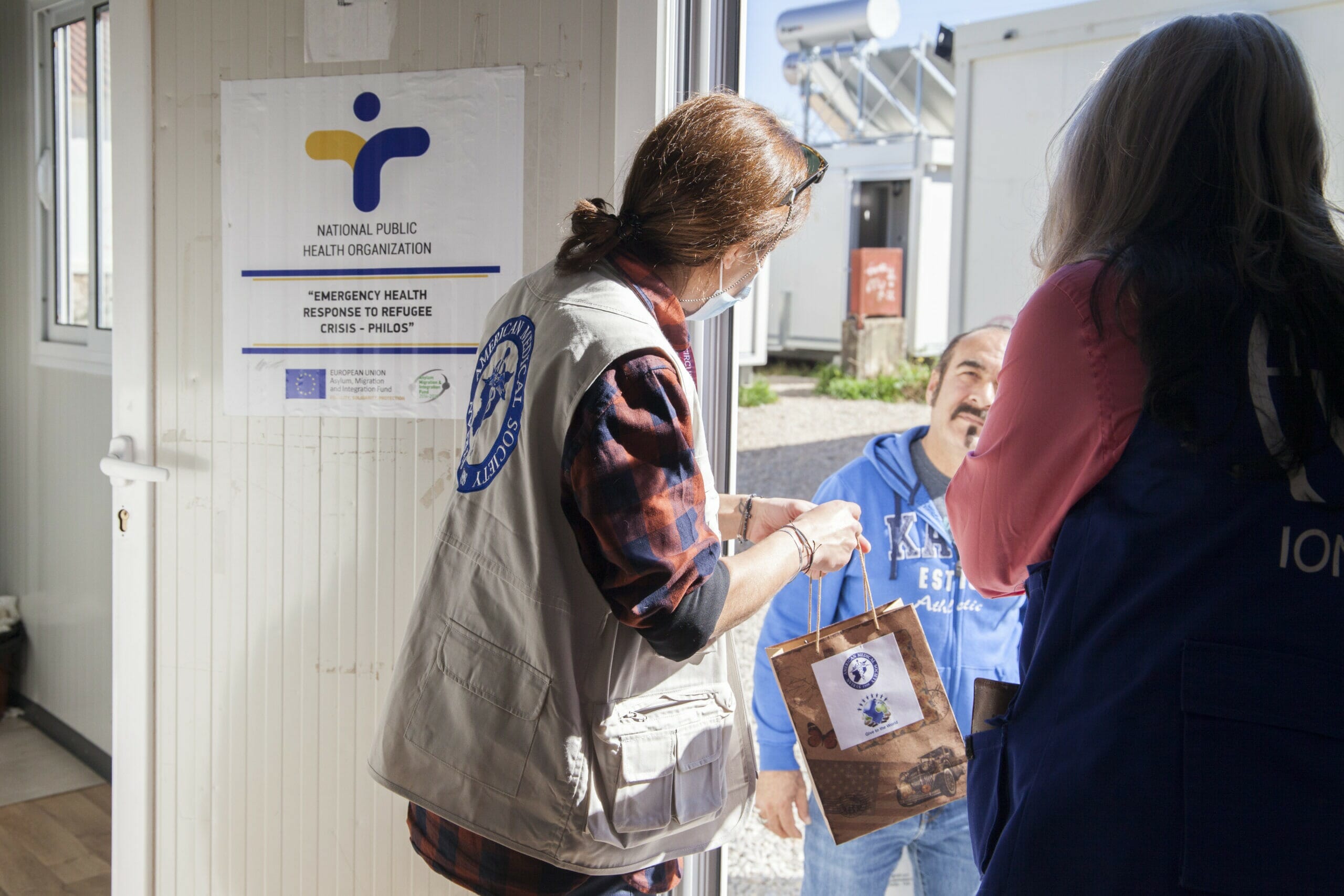 Greece – Aegean Islands:
From 2016 to 2018, SAMS provided medical aid on the Aegean Sea islands of Lesbos, Chios, Samos, Leros, and Kos. SAMS provided medical services in support of the staff of the Hellenic Centre for Disease Control and Prevention (KEELPNO), who provide medical screening for newly arrived refugees. SAMS provided curative primary health care in the three islands of Chios, Leros, and Kos. Through our network of dedicated volunteer doctors and nurses from around the world, we treated approximately 150 patients on each island a week.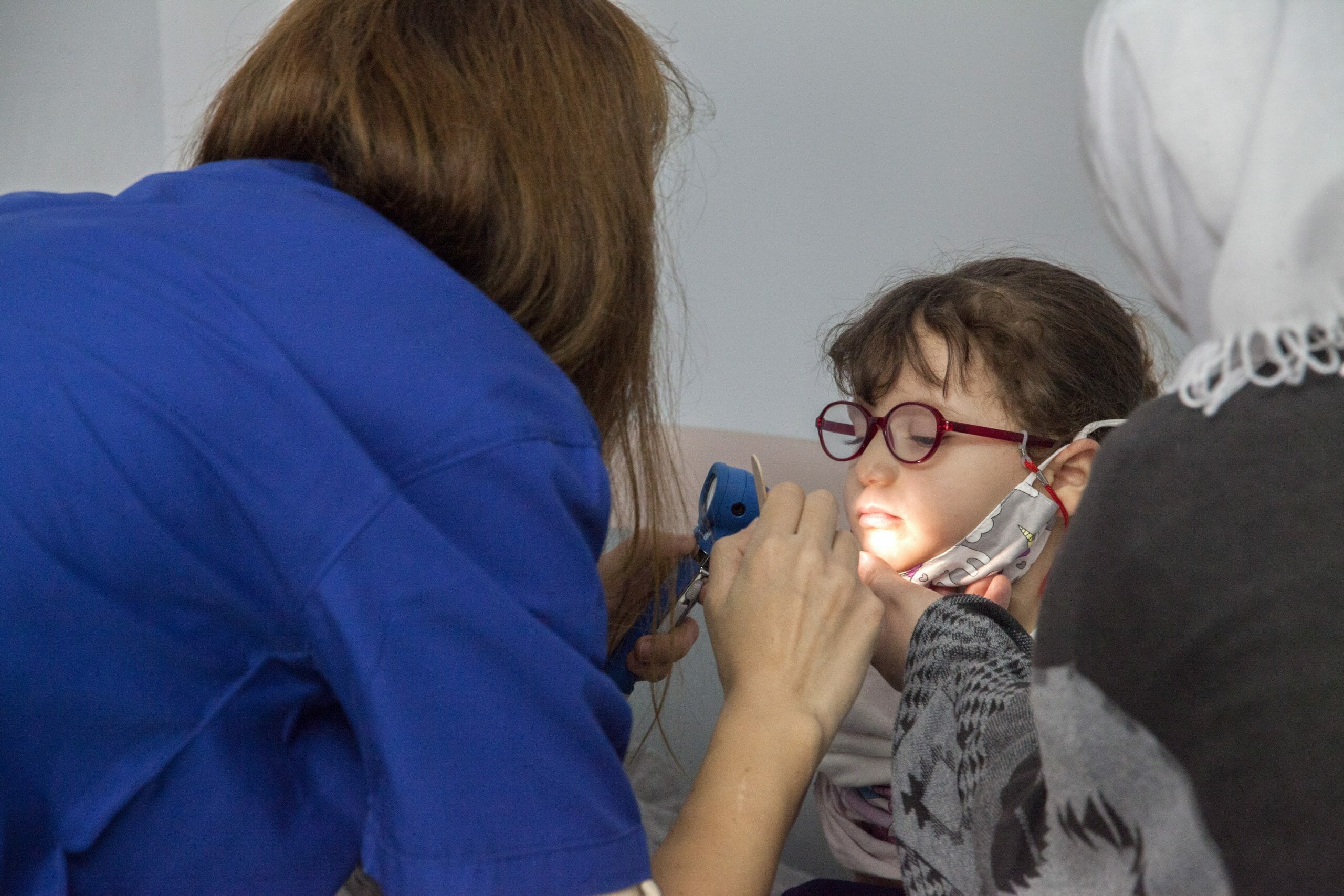 Photo credit: Artemis Skeva