Responding to Refugee Health Crisis in Europe
Bringing Humanitarian and Medical Relief to Disaster and Conflict Areas. In 2017, SGR provided 10,891 medical services for refugees living in camps in Greece.
In 2016, in response to the mass influx of refugees on the shores of Europe, SAMS launched its operations in Greece with the aim of providing medical relief to vulnerable individuals. Beginning on the mainland, SAMS program has evolved to meet the most pressing needs. Since the provision of services on the islands in 2016, SAMS has provided over 10,000 medical services.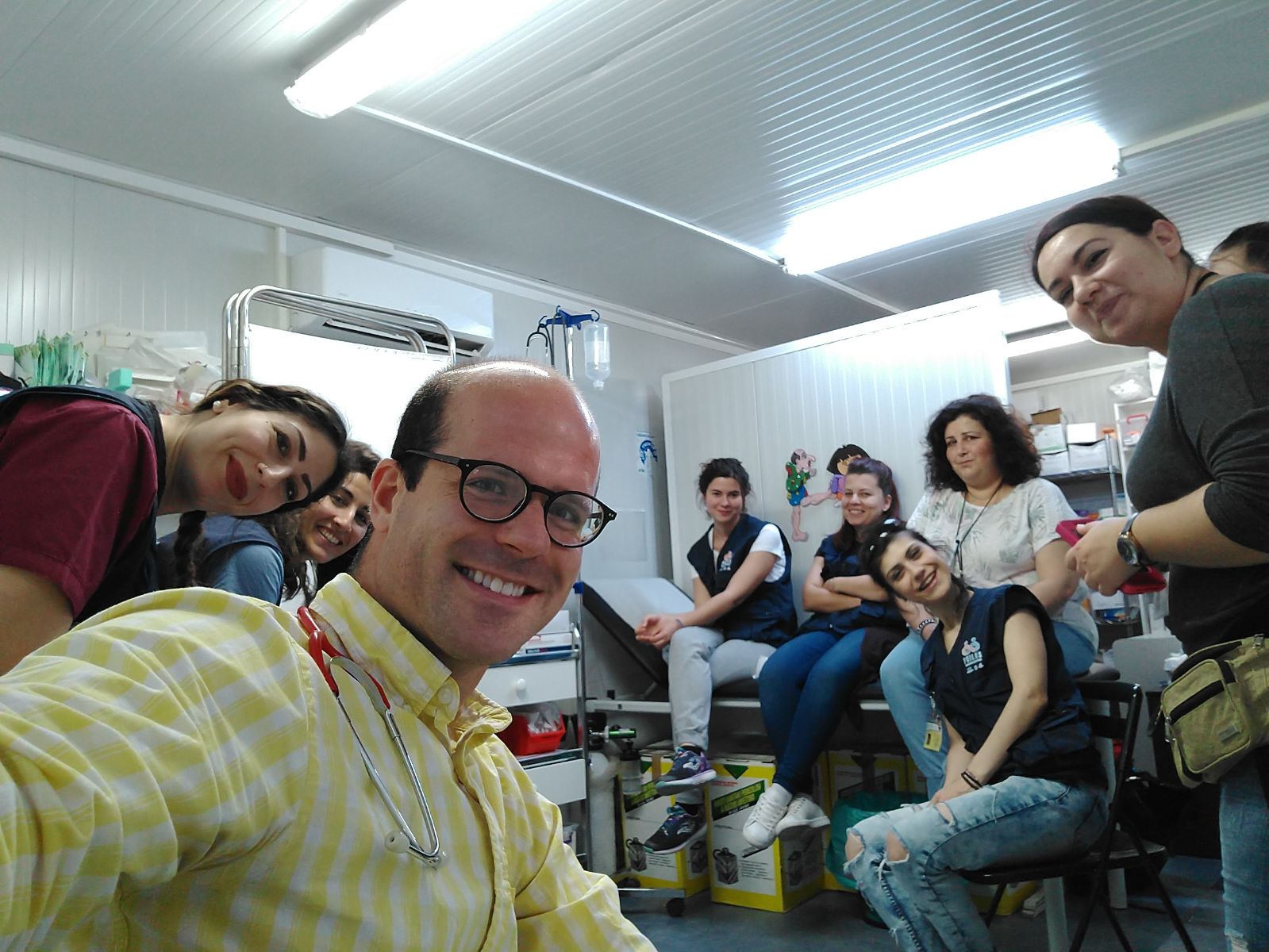 Greece – Aegean Islands:
Currently some 14,300 asylum seekers reside on five Aegean Sea islands – Lesbos, Chios, Samos, Leros, and Kos – they are not allowed to travel on to the Greek mainland as part of the European Union's "containment policy." This is causing severe overcrowding at the islands' camps' said SAMS Medical Coordinator Eleni Nikolia. The Greek government has faced legal challenges and protests against the measure.
The majority of the population on the Aegean islands are from Syria (31%), Iraq (27%) and Afghanistan (16%), with women and children accounting for 20% and 31% percent of the population respectively. Of those children, nearly 7 out of 10 are younger than 12 years old. Approximately 11% of the children are unaccompanied or separated, mainly Syrian and Afghan.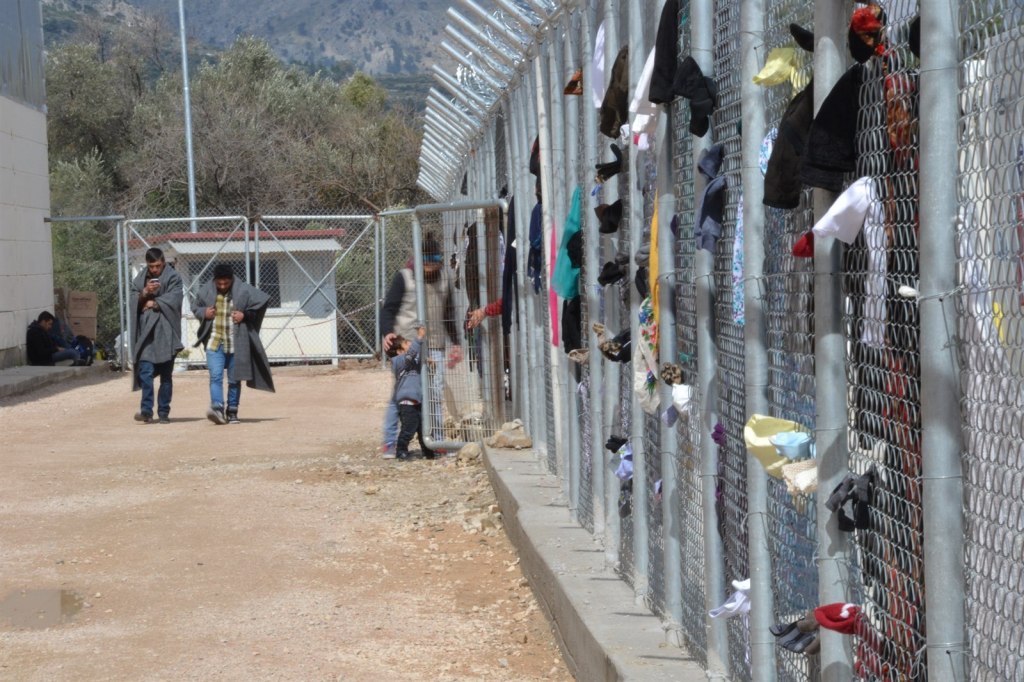 The inadequate provision of medical services in first reception centers remains an issue of concern. Medical needs are vast on the islands; primary health care and specialised services are still not being provided adequately by the Greek Ministry of Health. Patients with chronic conditions or with special needs struggle to get the support, medications or supplies they need to help them heal, prevent or provide them with dignity. In addition to primary care needs, the overcrowded conditions at the first reception centers leads to a lack of privacy and compromises safe access to WASH facilities, thus heightening the risk of sexual and gender-based violence (SGBV). Notwithstanding mental health and psychosocial needs are mounting, with those fleeing violence, losing loved ones along the perilous journey over the Mediterranean sea, only to be provided with sub optimal conditions, long processing times, and poor, unsanitary conditions.
In August 2017, the provision of medical services in first reception centers was transferred under the responsibility of the Ministry of Health, A vacancy notice was issued in November 2017 inter alia for 20 doctors, 9 psychiatrists, 45 nurses to be hired, many of these positions remain vacant, as the MoH struggle to find willing Greek medical personnel to work on the islands.
Therefore, medical services have been provided by NGO foreign medical teams, in support of the staff of the Hellenic Centre for Disease Control and Prevention (KEELPNO – who provide medical screening for newly arrived refugees) with the occasional visit from clinicians working at the local public hospitals who visit facilities periodically.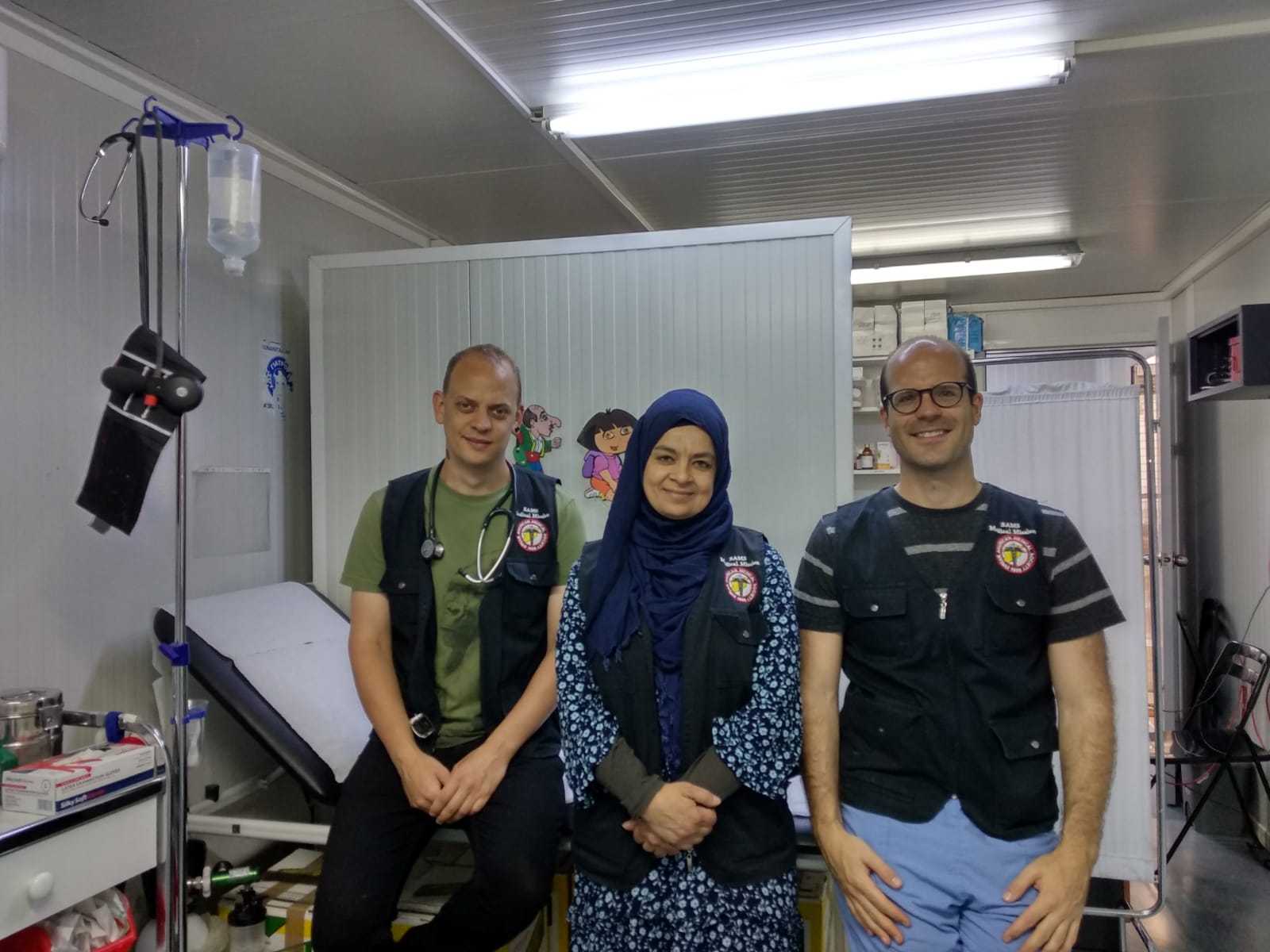 SAMS has been providing curative primary health care in the three islands of Chios, Leros and Kos. Supported by SAMS member donations; SAMS provides medication, medical consumables and equipment and cultural mediators. Treating approximately 150 patients on each island a week. This is being achieved through our network of dedicated volunteer doctors and nurses from around the world.
"I've been working with SAMS for five weeks, split over Leros and Kos. It's been a great opportunity and hugely rewarding, but obviously not without its challenges. Working with interpreters, and at times with a two person relay has taught me to be super focused with my questioning and it has often been hard work to keep the interaction with the patient alive. The intersecting purpose and prejudice of the many staff working at the camp – coming from as diverse a range of backgrounds as the patients – also creates a dynamic which has been fascinating to learn to navigate, especially where these forces cross. The camp's residents' agendas have been no less prominent in my interactions in clinic, and with the additional cultural perspective they bring, the consultation takes on a new level of complexity. This is of course superimposed on a medical problem about which advice has been sought. Where these agendas contain a significant element of secondary gain, finding a way through the consultation to universal satisfaction is clearly impossible. Occasions where a compassionate and meaningful way forward can be found in this context have been some of the most rewarding experiences I have had in medicine. I thank SAMS for the opportunity to have that." – Dr. Lars, May 2018 – Kos Island, SAMS Clinic.
Updates on our operations in Greece:
As part of the transition strategy to handover services to the Greek Ministry of Health, SAMS withdrew from the Island of Leros last month, and Kos this month; we shall remain on the island of Chios up until June 15, 2018. SAMS hopes that the Ministry of Health is able to fulfill its duties and take over the provision of primary health care, as they have been supported to do so by European Union funds. We would like to thank all those volunteers, donors and beneficiaries who have supported our work on the islands and on the mainland. Without you many patients would not have received the love, care and passion which you brought.
SAMs is currently conducting a needs assessment on the mainland of Greece to see if it can support underfunded areas of healthcare for refugees seeking asylum in Greece. We will no longer be accepting medical volunteers at this time for Greece. If you are interested in volunteering for our other missions please visit our volunteer page here.