Although natural disasters are predicted to cause a great need for emergency aid, conflicts around the world, notably the Syrian conflict, remain the major drivers for humanitarian needs. Overall, more than 135 million people around the world are expected to need humanitarian assistance and protection, and this estimate is set to increase.
In 2016, SAMS launched SAMS Global Response (SGR) in order to meet the growing medical needs worldwide. With its first mission in Greece, SAMS assisted Syrian, Iraqi, Kurdish, Afghan, and others from sub-Saharan Africa who sought asylum in Europe and were living in makeshift camps with minimal relief assistance. Learn more about our work in Greece here.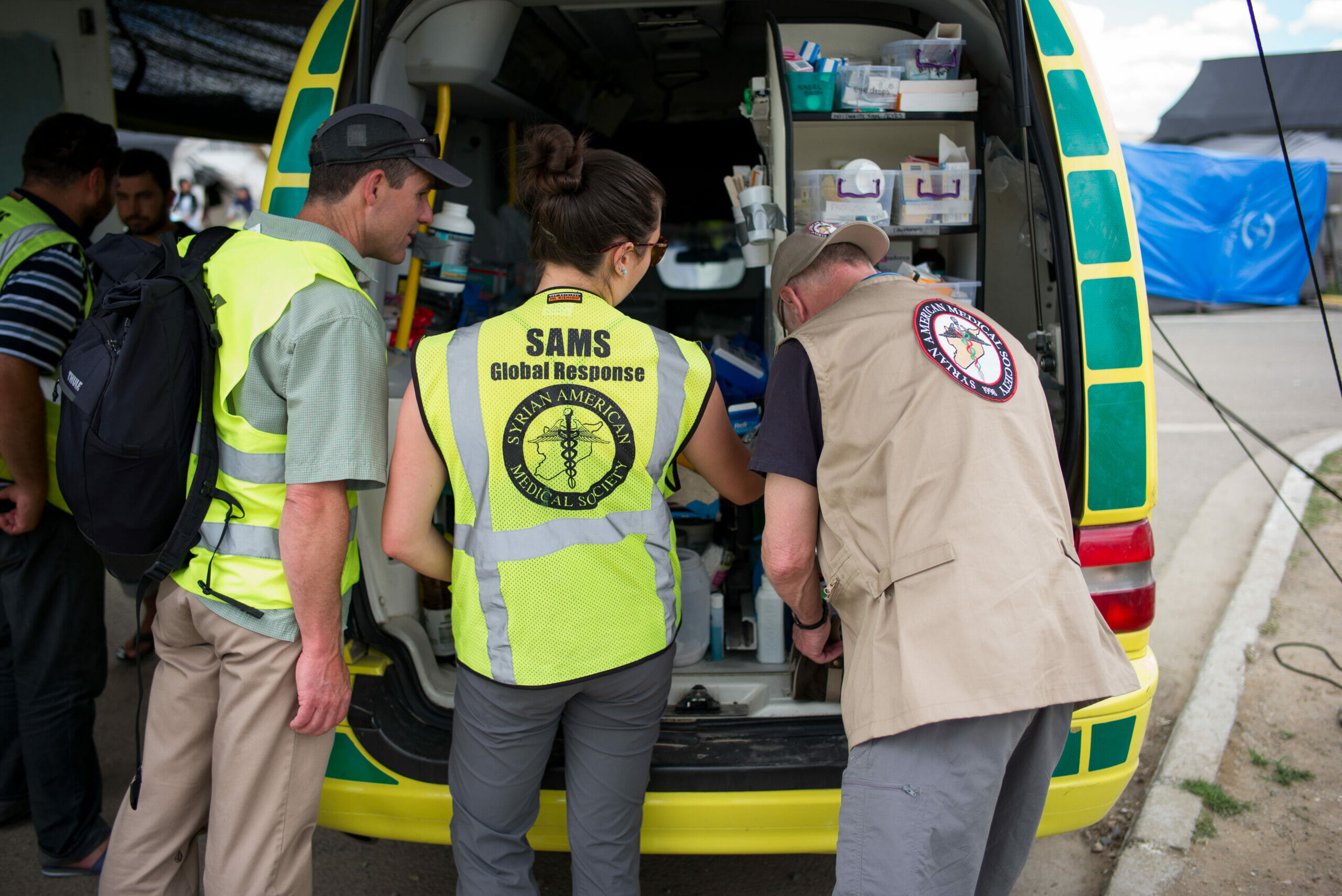 In 2017, SGR launched a medical relief program in Cox's Bazar, Bangladesh in response to the Rohingya refugee crisis. In partnership with one of our local partners, Gonoshasthaya Kendra (GK), SGR established two primary healthcare clinics in two refugee camps. Nearly 26,000 patients were treated, which equates to more than half the populations in both camps combined. Both clinics also provided nutrition screening and assessment services, care for prevention and control of communicable diseases, and chronic disease services. Learn more about our programs in Bangladesh here.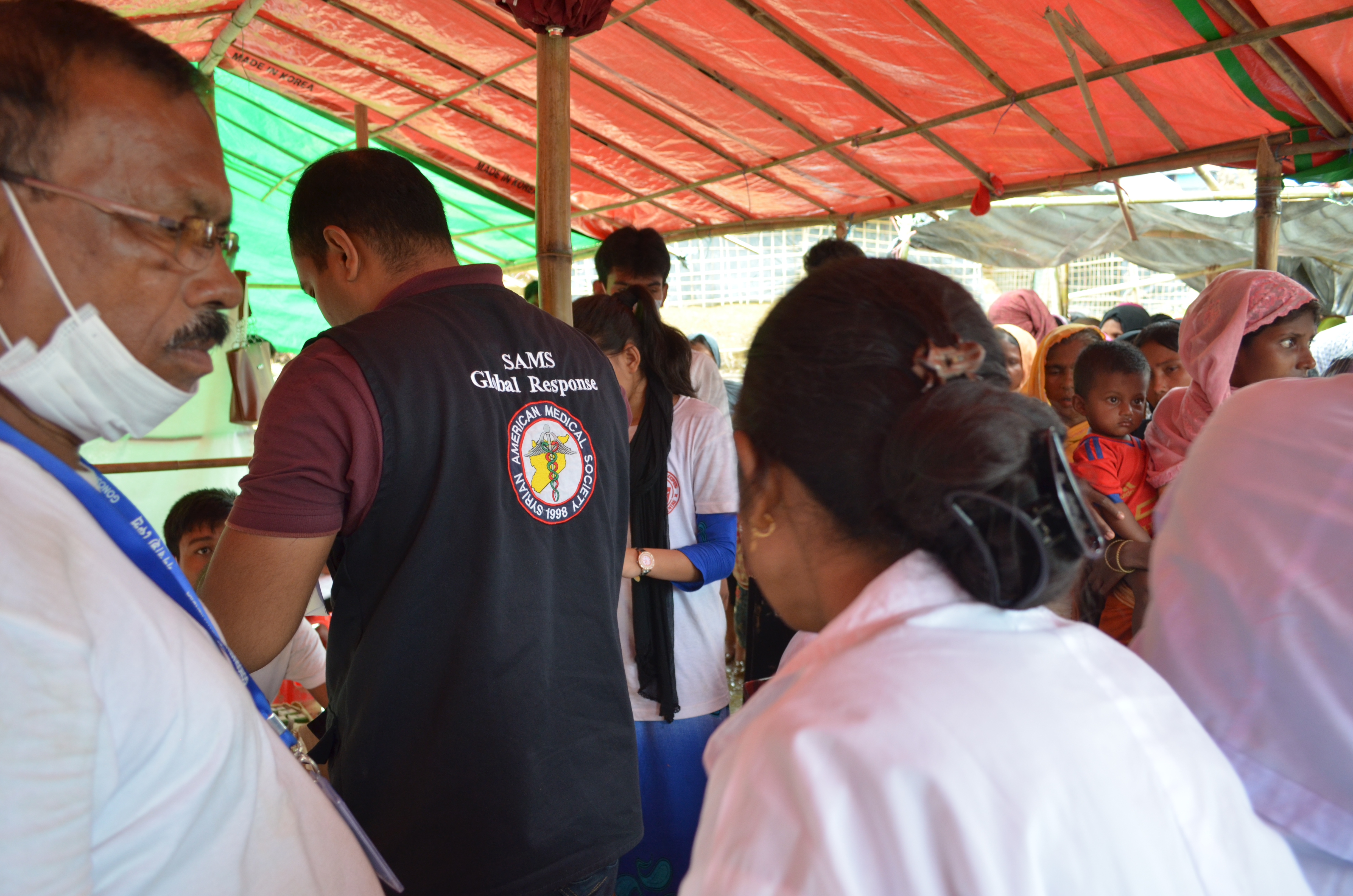 Our Approach:
Monitoring: SGR consistently monitors developing weather situations, earthquake activity, and other forms of natural and man-made disasters. By staying up to date on potential situations, we are able to deploy assessment teams and supplies rapidly.
Assessment: Our global response capacity allows us to send assessment teams to the field to gauge our level of response. In many instances, our teams establish partnerships with like-minded health-focused NGOs, reducing overhead costs, and increasing effectiveness. Our assessment teams gather critical information and report that back to the SGR Committee where the scope of our response is determined based on predetermined criteria.
Response: Response efforts vary depending on the nature of a disaster, but typically consist of rotating medical response teams and volunteers in the field, training and mentoring local health providers, and the shipment of disaster relief supplies. Our field teams set up emergency primary health care services, upgrade critical care services, distribute relief supplies to survivors, and coordinate medical volunteers who serve as a core component to our response methodology. Coordination with other NGOs, UN clusters, and local health ministries, and government officials is an essential part of our disaster response work.
Recovery: Through partnering with and training local NGOs and counterparts, we build capacity where is best capitalized – local first responders.