Overview
Since the beginning of the conflict in Syria, SAMS has organized and supported extensive healthcare programs in Syria, the surrounding region, and internationally with SAMS Global Response. In 2017 alone, SAMS provided over 3.5 million medical services to vulnerable individuals in seven countries.
While SAMS has proven its status on the international medical relief stage, in the US, many health needs remain in SAMS members' home communities. Across the country, low-income and refugee communities face financial, linguistic, and cultural barriers to accessing appropriate and affordable care.
In 2017, SAMS recognized these needs and its members' desire to assist in our home communities and launched SAMS Community Outreach Programs (SCO). With its extensive network across the U.S. of humanitarian health workers and medical professionals, SAMS is well positioned to extend its reach locally, working to bring free quality health care to its own communities.
Since its inception, SCO has provided medical care to communities impacted by hurricanes in Houston, Puerto Rico, and Florida. Our members also served over 300 beneficiaries through health fairs in three states, conducted a refugee health needs assessments in Houston, Texas and is currently in process of planning programs to meet this community's health needs. Participation in free clinics has also been a priority for SCO, and a pilot program in Chicago is underway.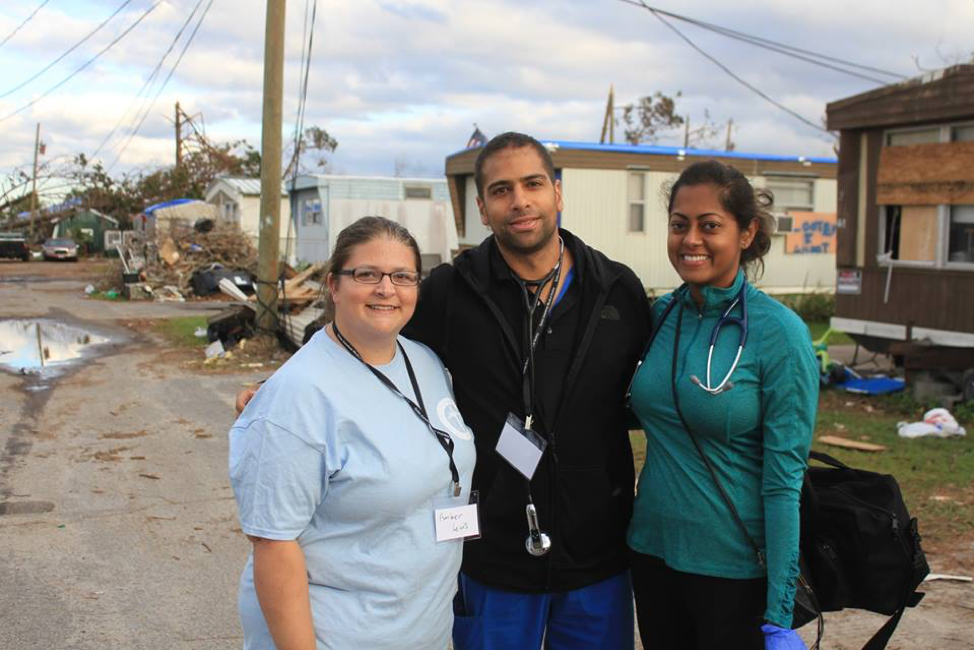 Our Approach
Across the US, SCO is committed to reducing barriers to healthcare by developing and utilizing high quality, evidence-based, culturally-appropriate, community-based, sustainable models of free healthcare. SCO believes effective health outreach thrives by activating local chapters to meet their own communities' needs. Therefore, in 2019, SCO is expanding its impact within the US and territories, by facilitating our local chapters to plan, implement, and evaluate the following models of care:
Disaster Relief: Over the past couple of years, SAMS worked with local communities affected by Hurricanes Harvey, Maria, and Michael to bring healthcare to areas that were not receiving aid by municipalities and other relief organizations. SCO revisited Houston a year after Hurricane Harvey and hosted a health fair and rebuild day in the same community we had worked with during the storm.
Medical Missions: SCO is surveying rural communities and communities recovering from disasters to identify gaps in healthcare access that we intend to fill through regular medical missions and specialty services in such areas.
Health Fairs: SCO facilitates local chapters to organize health fair events, in which community members receive free health screenings and wellness checks, health education, school physicals, and other specific services appropriate for each community. See Health Fair Guide here!
Free Clinics: SCO is partnering with Pillars Community Health, an Illinois based healthcare organization, and Anne M. Jeans Elementary School to open a free clinic. SCO will be providing free specialty services including pulmonology, women's services, cardiology, endocrinology, and other services as needed.
Development of Sustainable Health Models: SCO is exploring novel sustainable health models including telemedicine for rural areas, home visits for readmission prevention, and other innovative programs. SCO is identifying potential free clinic partnerships in various regions of the country. SAMS members interested in SCO programs may contact Michael Knudsen at [email protected]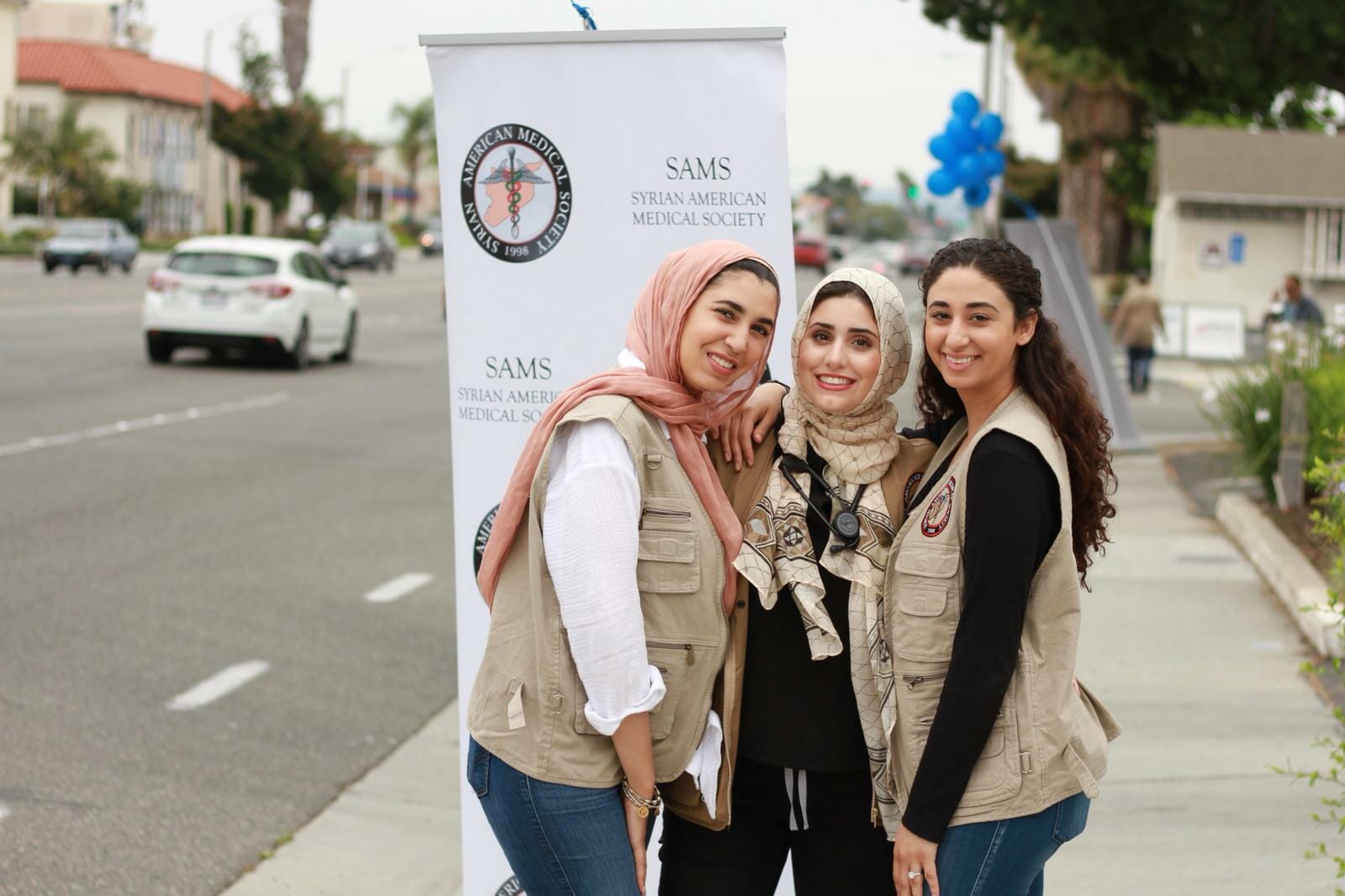 SCO Committee Members
Dr. Maher Azzouz, Gastroenterology and Hepatology, SCO Committee Chair
Dr. Abdulrazak Alchakaki, Pulmonology and Critical Care Medicine
Dr. Abdulfatah Elshaar, Internal Medicine
Omar Tarazi, Attorney
Safeya Shah, Occupational Therapy
Dr. Tarek Zetoune, Pediatrics, Palliative Care and Hospice
Michael Knudsen, SAMS Community Outreach and Volunteer Coordinator