For Immediate Release
February 25, 2020
Washington, D.C.- Today, SAMS-supported Idlib Central Hospital was targeted directly, injuring four health workers and causing major structural damage to the facility. Additionally, 10 schools were targeted, including two preschools. SAMS-supported Ma'arat Al-Masrin Hospital has received 11 deceased civilians, including 6 children, and 31 severely injured, including 14 children and 6 women. According to initial reports from the ground, the total number of casualties from today's attacks in Idlib is at least 20 fatalities, including 10 children and 5 women, in addition to 80 injuries.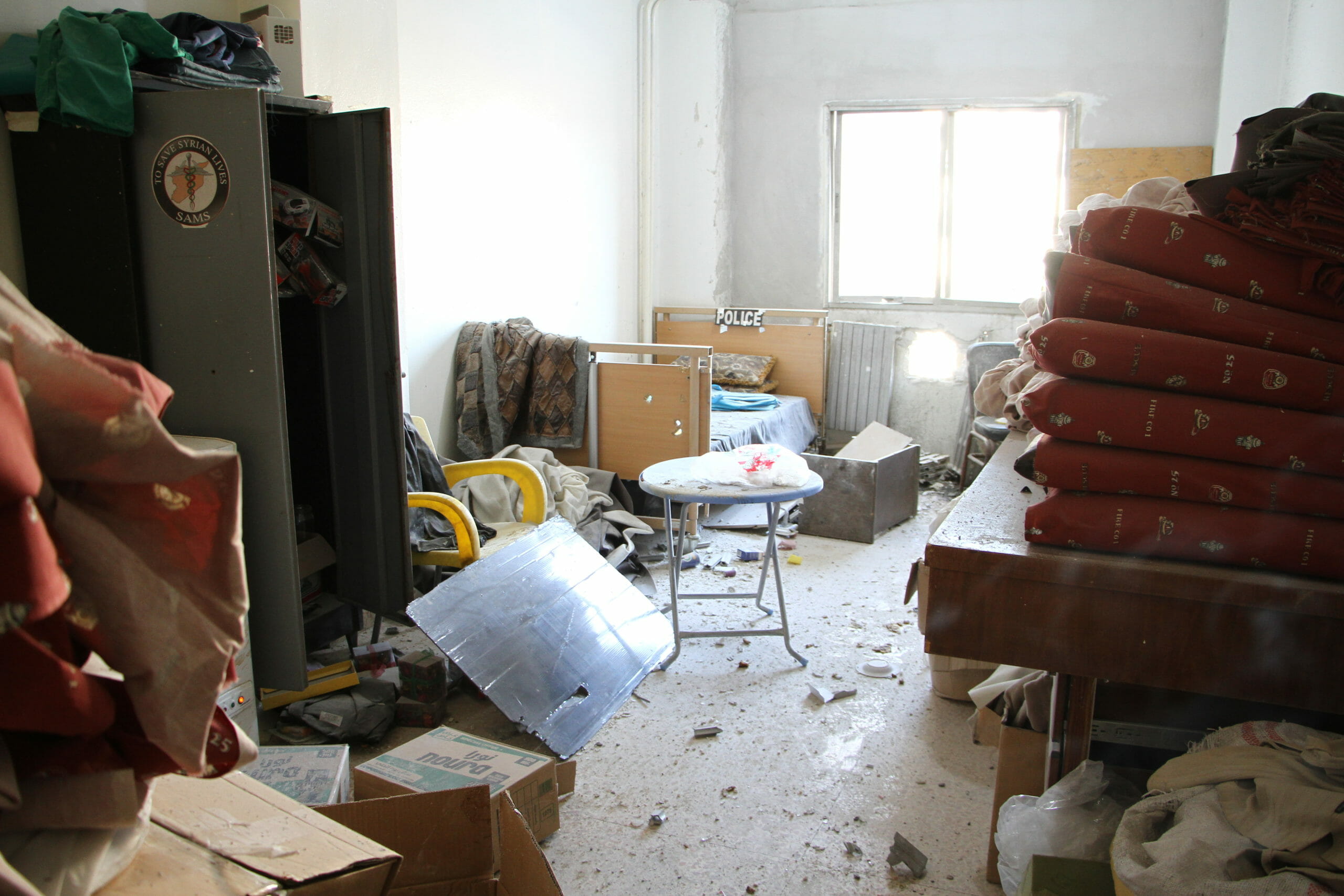 Idlib Central Hospital has sustained significant structural and material damage. The oncology department is the only center providing cancer treatment in the area, and was severely damaged, leaving hundreds of vulnerable patients without access to lifesaving care. The hospital provides on average 11,500 services on a monthly basis.
"After we were displaced from the city of Sarmin due to the recent escalation, my family and I sought refuge in Idlib City. I've been working here at the Central Hospital for the past 25 days non-stop, responding to the overflowing number of injured civilians. Today, I was surprised to see my 5-year-old daughter Naha among them. I was devastated," said Abdul Moneim Akkeh, one of our staff members.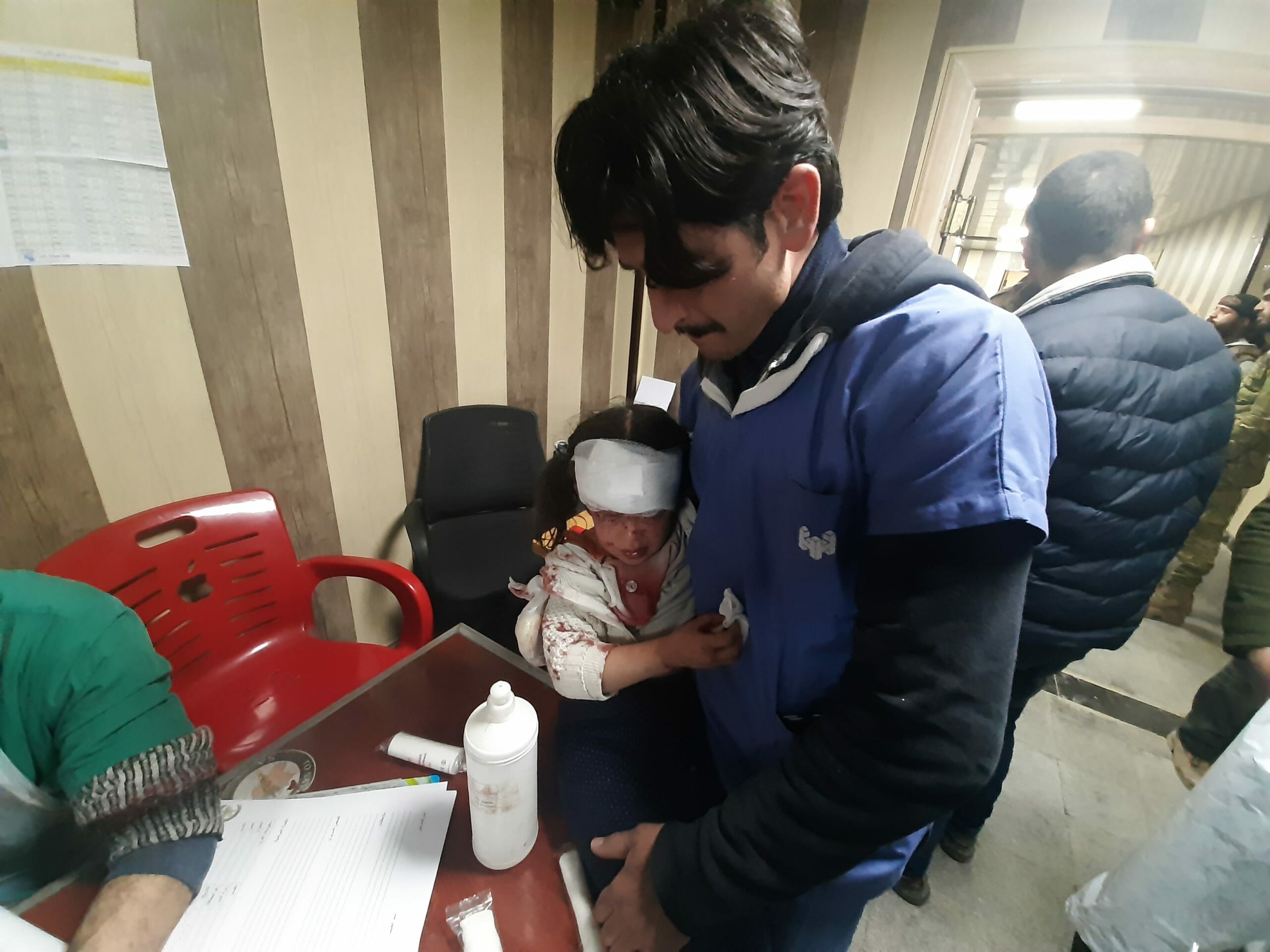 Due to the unstable security situation and the facility's exposure to direct targeting and severe damage, SAMS was forced to suspend operations at Idlib Central Hospital. Despite today's attack, the hospital still received 24 injured patients, as well as 4 deceased civilians before suspending operations.
Since December 1, fifteen SAMS-supported medical facilities in northwest Syria have been impacted by the continued targeting of health infrastructure. In the past ten days alone, at least nine facilities were impacted, three of which sustained significant material damage and were forced to close. Since April 26, 2019, there have been 95 direct attacks on medical facilities in northwest Syria, 22 in the last three months alone.
Suspending operations further compounds the suffering of the hundreds of thousands of civilians who continue to endure bombardment, repeated displacement, and inhumane living conditions in freezing temperatures.
"What's happening in Idlib is the worst humanitarian catastrophe in the 9-year-conflict. We are deeply appalled and horrified by today's attacks on schools and hospitals. How much longer will the international community stand idly by while children are being killed, freezing to death, and displaced?" stated SAMS President, Dr. Mufaddal Hamadeh.
SAMS strongly condemns today's attacks, which represent the cruel and illegal tactic of deliberately targeting civilians and civilian infrastructure, and demands an immediate ceasefire and the entrance of international monitors to oversee its implementation. Additionally, SAMS calls for international humanitarian law to be upheld in Idlib and for civilians and medical personnel to receive the protection to which they are entitled.
For media inquiries, contact SAMS Senior Media & Communications Manager Lobna Hassairi at [email protected].