November 15, 2019
The humanitarian situation in northwest Syria remains dire. Since the latest escalation of violence began on April 26th, 2019, at least 600,000 civilians have been displaced, many of whom have already been forced to relocate multiple times. Over 1,000 civilians have been killed, many of whom were women and children. Furthermore, of the 2.8 million Syrians in need of humanitarian assistance, 76% are women and children. As winter temperatures drop and heightened rainfall increases the risk of flooding, tens of thousands of internally displaced persons (IDPs) remain exposed to the elements in tents and other informal dwellings. While a ceasefire was declared on August 31st, 2019, intermittent bombardment and ongoing security risks prevent most IDPs from returning to their homes.
As long as the violence continues, the reality for those living in northwest Syria remains bleak.
"When people imagine life under the bombs in Syria, they don't think we have anything to do or responsibilities to keep us busy. They don't think about how we're like everyone else. We want to live, raise a family, and create a beautiful future for our children," said one of our beneficiaries in Idlib.
Recently, at a SAMS-supported hospital in northwest Syria, a woman who had struggled with infertility gave birth to a child via cesarean section. For ten years she and her husband had dreamed in vain of having a baby before deciding to try in vitro fertilization (IVF). Her husband stayed by her side during every visit to the clinic, and anxiously protected her from any stress or inconvenience that could interfere with the pregnancy. The waiting room was always packed with women who insisted that he remain outside during her checkups, where he would wait to see her and hear the good news, smiling ear to ear.
When the day came for her delivery, the patient arrived by ambulance without her husband.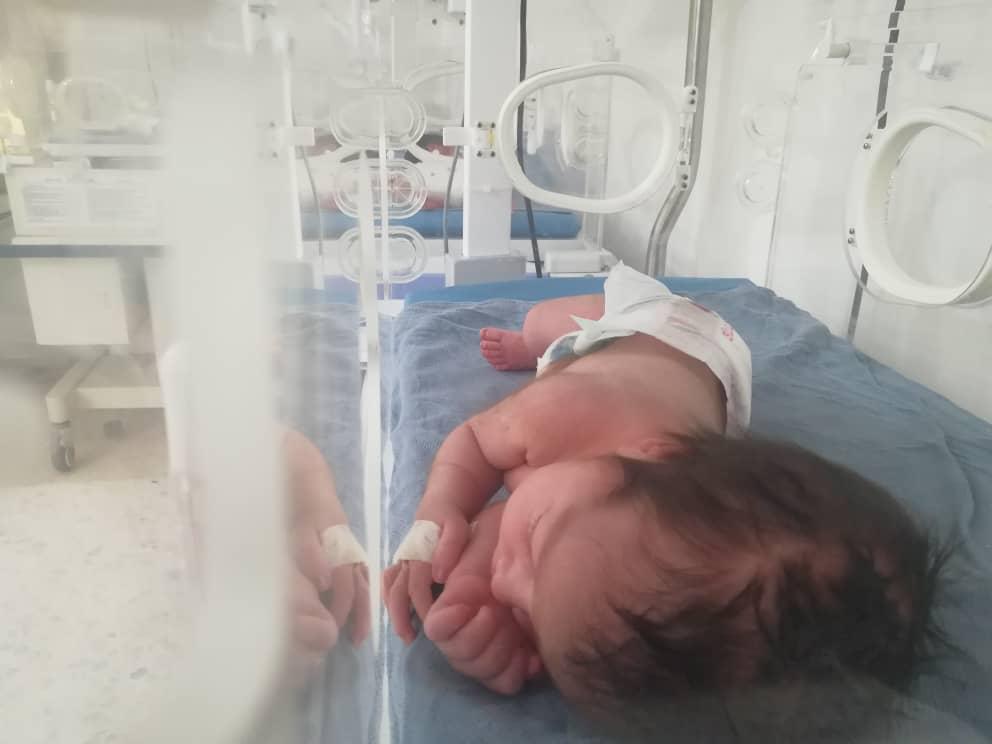 While she and her husband were on their way to the hospital, a bomb had gone off, hitting the road and flipping their car. When first responders s arrived at the scene, the woman was transferred to SAMS' Al-Salam Hospital in Idlib, while her husband was transported to another hospital for treatment. She gave birth alone, repeating her husband's name over and over throughout the night.
While she was giving birth, her husband succumbed to his injuries. Her son would never meet his father, and her husband would never meet the son he had always wanted. What should have been one of the happiest days of her life was ultimately devastating.
The Syrian conflict has had grave repercussions on the provision of reproductive and neonatal healthcare services. Of the 62 targeted attacks registered on 45 health facilities during this period, 6 have targeted maternity hospitals, further decreasing the capacity of the already-beleaguered health system to care for expectant women and their newborn children. A pregnancy in Syria can be especially dangerous. Even when a pregnancy goes perfectly, the conflict makes tragedies like this one happen far too often. Families should be able to live in peace, yet in Syria, moments that should be filled with joy are tinged with suffering.