More than a decade of conflict in Syria has pushed millions of Syrians into poverty and displacement, while also decreasing their access to primary and secondary health services, including cancer care. In northwest Syria, it is estimated that 2,000 – 3,000 people will develop cancer each year. Unfortunately, Syria's fragile healthcare system, weakened by years of conflict, is ill-equipped to meet their urgent health needs.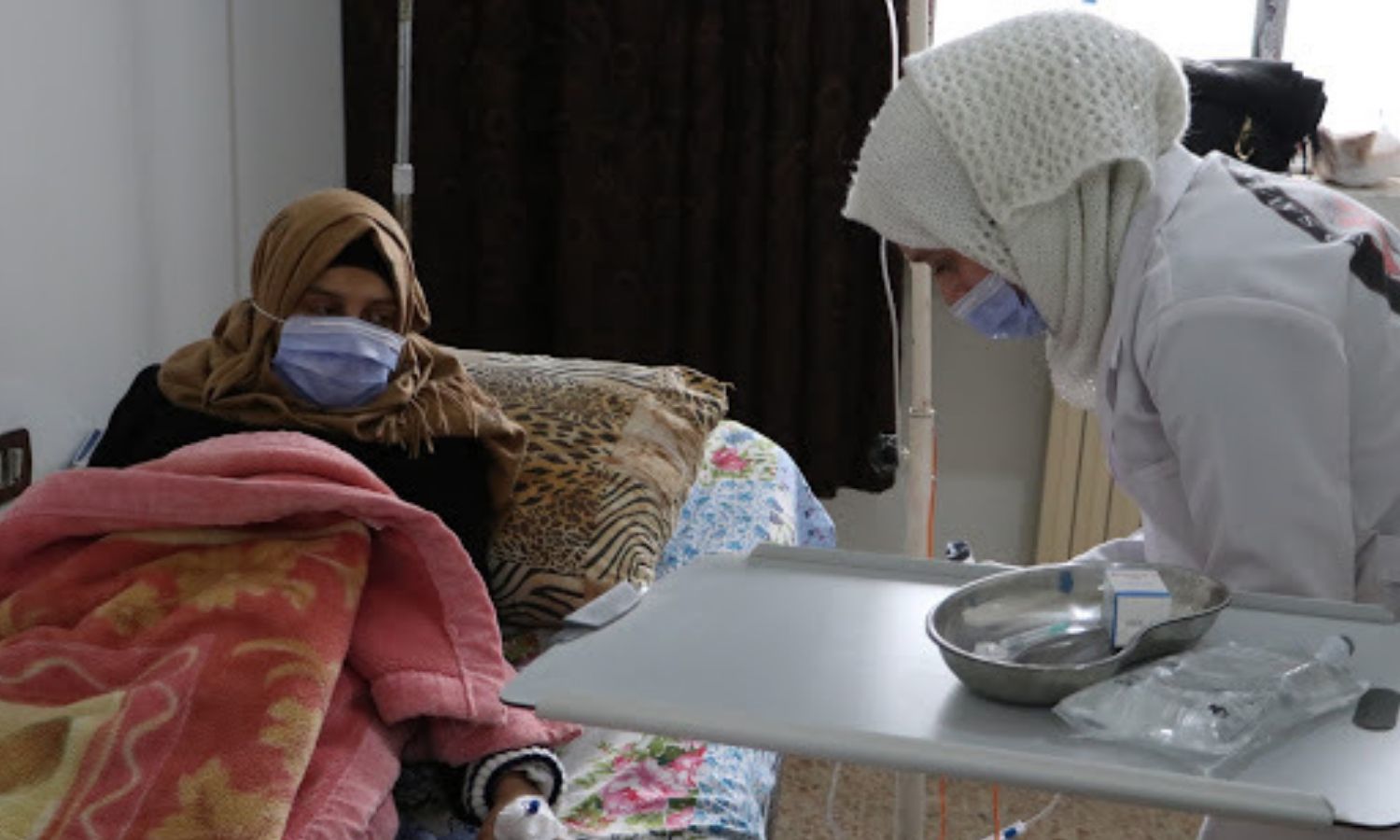 Amid ongoing conflict and displacement, cancer patients in Syria struggle to access care and are more likely to be diagnosed when their disease has already reached an advanced stage, making treatment more difficult and reducing their chances of survival. Moreover, cancer patients face treatment interruptions due to displacement and prohibitive costs of care, medications and travel to medical facilities. To bridge the gap in cancer care, SAMS opened its Oncology Center in Idlib, Syria in November 2018, as the only one of its kind in the region providing cancer treatment free of charge to those who otherwise have no access to cancer care. SAMS later expanded its oncology program to two additional clinics, while also increasing its cancer screening and diagnostic capacity. With support from SAMS' dedicated Oncology committee, members, and donors around the world, SAMS tireless medical teams are delivering life-saving cancer care to patients who have no where else to turn.
In northern Syria, SAMS is the only NGO on the ground offering a full range of cancer services, free of charge to patients in need. SAMS specialists provide quality, compassionate cancer care, including any lab work, diagnostic tests, surgeries, cancer medications, chemotherapy, and even transportation to appointments, free of charge to patients in need. SAMS supports three specialized facilities in northern Syria: SAMS Oncology Center in Idlib, an oncology unit in Al Bab Primary Health Center, and an oncology unit in Jarablus Primary Health Center.
In total, SAMS provides more than 1,000 cancer consultations per month, managing patients with colon cancer, Hodgkins and non-Hodgkin's lymphoma, pediatric leukemia, and breast cancer, and bridging the gap in accessible cancer care for underserved populations. When possible, SAMS also arranges for selected cases to travel to Turkey to receive advanced and specialized forms of treatment that are unavailable inside Syria.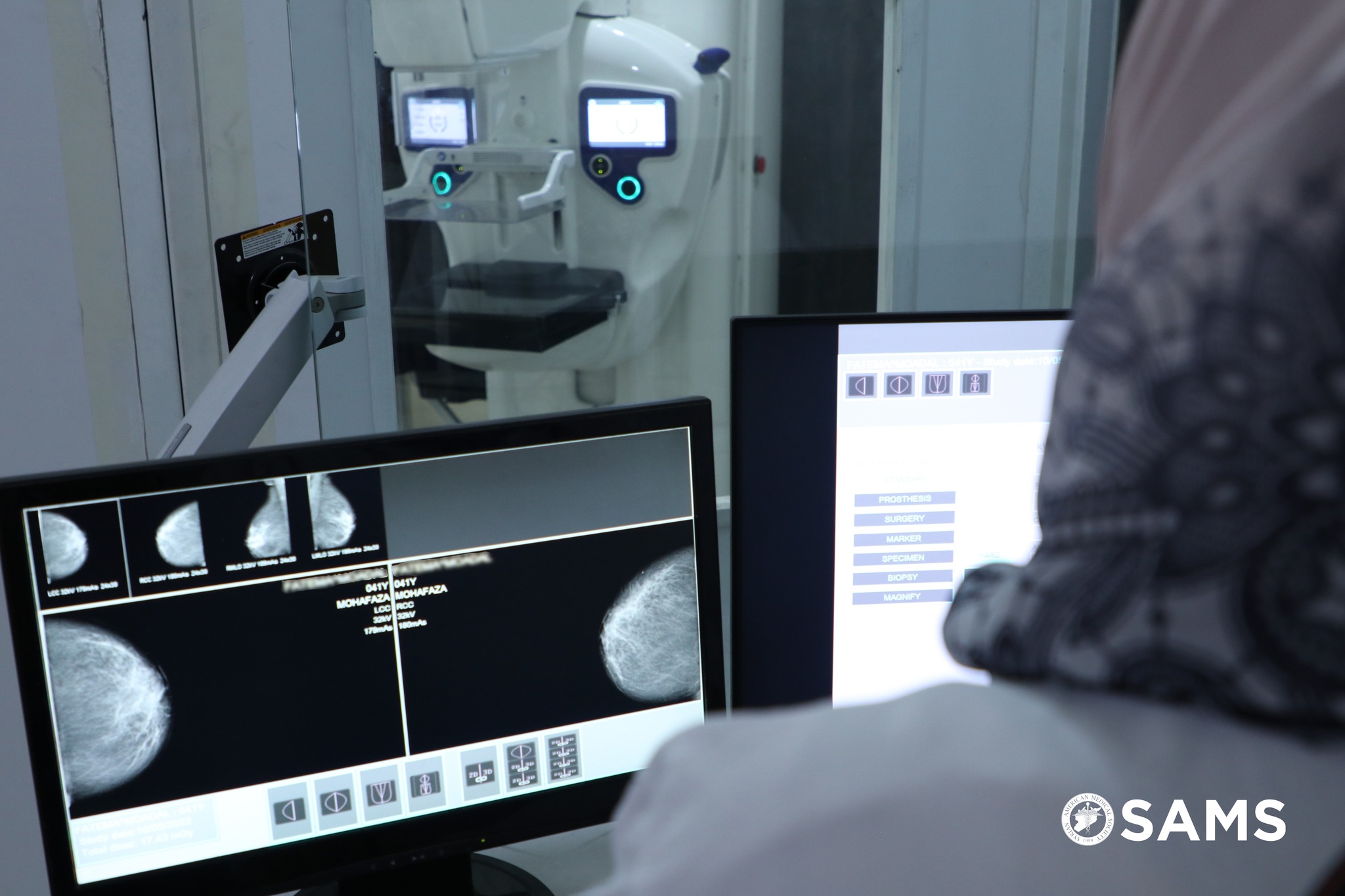 In 2021, SAMS also launched a mammogram screening program at Idlib Central Hospital, extending the hospital's ability to detect breast cancer early in communities where access to cancer screening services is rare. With the implementation of a mammogram screening program, 35 breast cancer cases are being detected each month.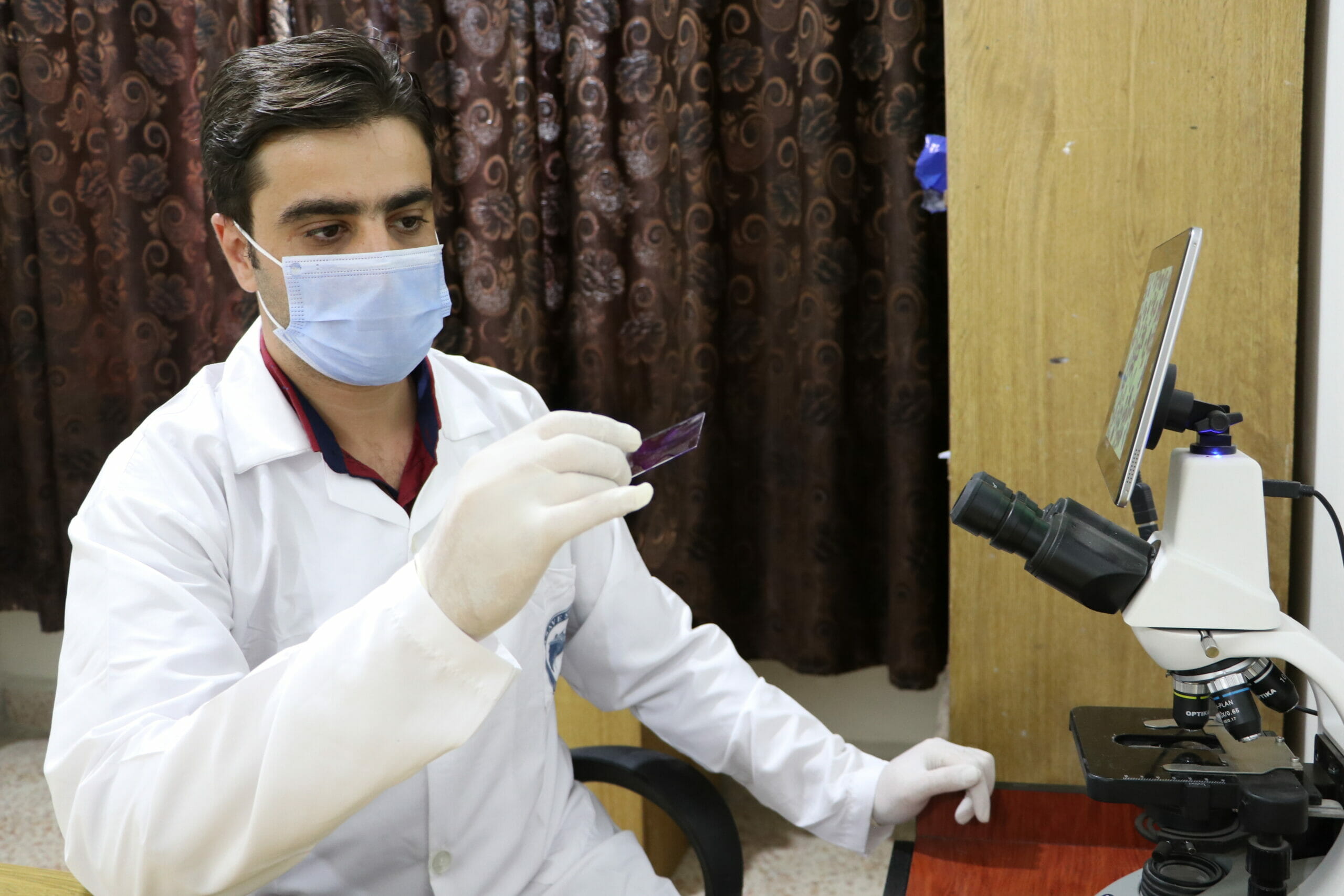 SAMS also began providing specialized testing at the pathology department in Al-Rai Hospital, allowing for the advanced diagnosis of cancer subtypes and proper treatment planning. In addition SAMS continues to provide ongoing training and workshops to oncologists and other staff, thereby improving patient health outcomes.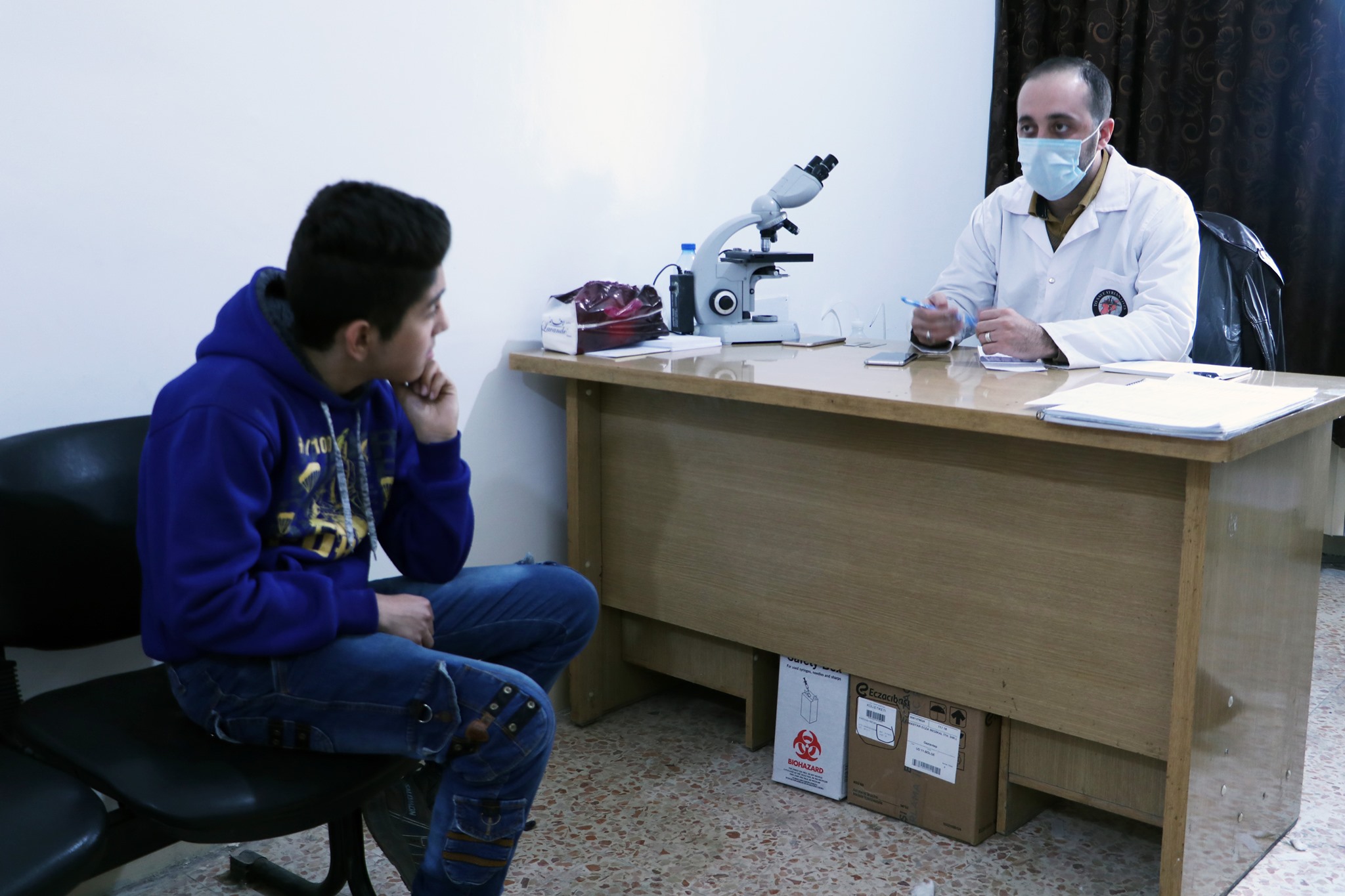 A few years ago, Mustafa, age 14, was severely injured in an airstrike on his hometown of Ariha. As a result, he underwent surgery to remove his spleen. After he recovered from the surgery, he noticed swollen lymph nodes in his neck and chest, so he visited the SAMS Oncology Center in Idlib, where he was diagnosed with Hodgkin's Lymphoma. Thankfully, Mustafa was able to undergo chemotherapy and receive all the medications he needed, free of charge at the center.
To ensure that we can deliver this life-saving cancer care, we ask for your support. Please make a tax-deductible donation today to ensure that cancer patients in Syria have access to dignified, comprehensive cancer care, free of charge. Your donation will help cancer patients like Mustafa recover and have a fulfilling life.
Please select "Oncology Fund" from the pull-down menu.