Since the escalation of attacks on Dara'a governorate on June 19, 2018, more than 500 civilians have been injured and at least 350,000 Syrians have fled their homes, seeking safety at Syria's borders.
The intensified bombardment campaign over southern Syria has created the greatest displacement crisis since the beginning of the conflict. Most of the displaced, including many children, women, and the elderly, are now stranded along the borders with Jordan and the Golan Heights with little or no access to medical care, food, clean water, and shelter.
At the Golan border, most of the displaced live out in the open with no shelter, exposed to the hot sun and high temperatures. There is no consistent medical care, and many of them urgently need medical attention, especially those suffering from chronic diseases such as diabetes and heart disease. Additionally, SAMS medical personnel on the ground has reported the spread of skin diseases and skin inflammation amongst children due to the high temperatures, and lack of sanitation.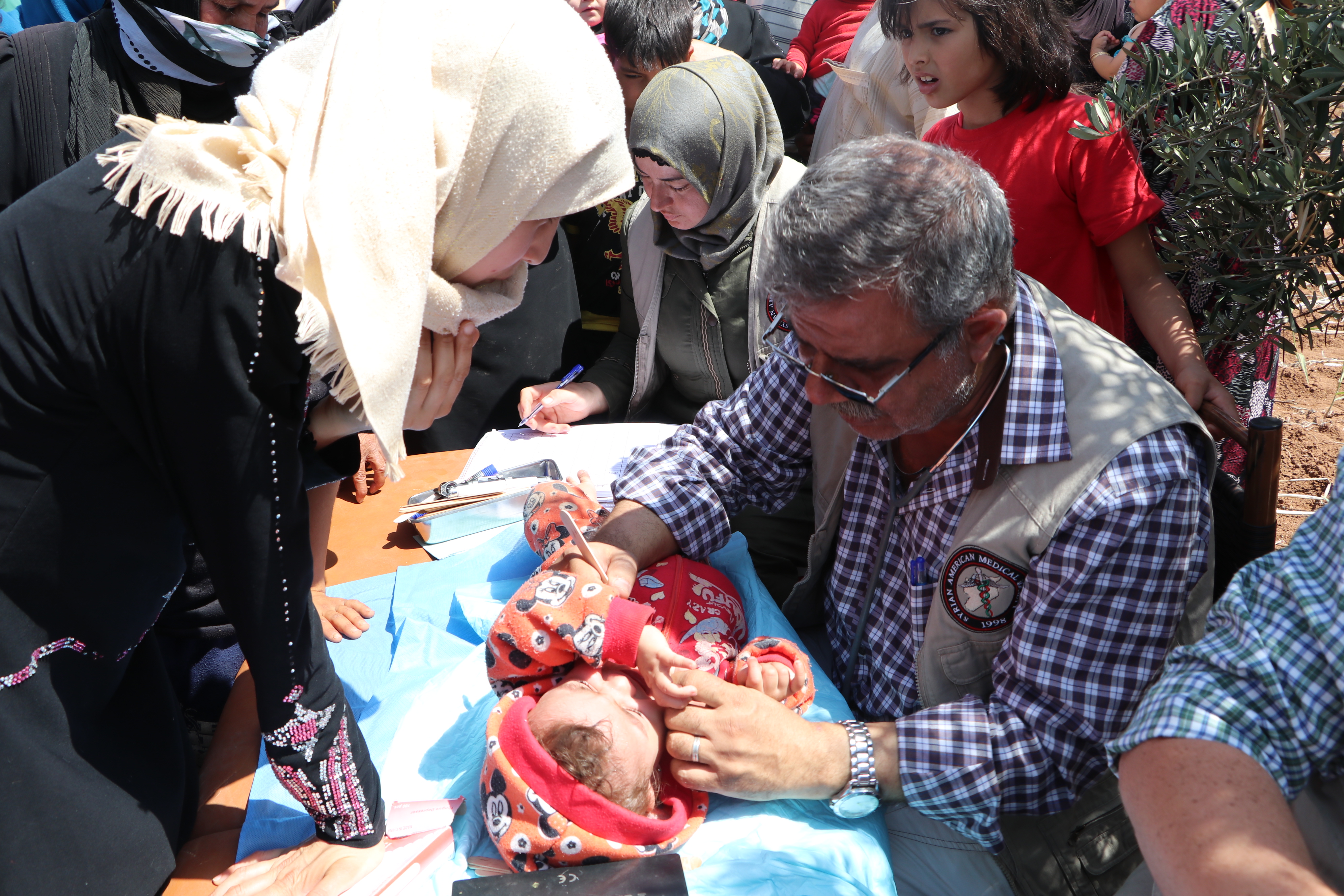 In order to respond to the overwhelming influx of individuals in need of humanitarian assistance, SAMS has taken the following steps to reach as many displaced as possible:
Deployed mobile clinics along the borders to provide emergency medical care
Procured medications and medical supplies to resupply the mobile clinics
Partnered with a local organization, Sawasea, to provide humanitarian aid, including food, clean water, and baby formula. We are providing hot meals to 30,000 displaced families through this partnership.
Donated medications and medical supplies to local medical organizations working at the Jordanian border.
Established an emergency response mechanism to monitor events on the ground on a 24/7 basis.
There is an urgent need for humanitarian assistance in southern Syria. Your gift will ensure that SAMS continue to support those who have been forced to flee in the face of crisis.