On July 22, a marketplace and other residential areas in Ma'arat al-Nu'man in southern Idlib province were subjected to intense air strikes, killing 54 civilians, and injuring many more. Sadly, SAMS hospital security guard, Mahmoud Qittaz, was among those killed in this attack on a local marketplace. He had just left work. Read our statement here.
The Aladel siblings, Ahmad and Batoul, were among those severely injured in the attack. Unfortunately, their parents and newborn brother were killed, buried under the rubble. Ahmad and Batoul's condition remains extremely critical.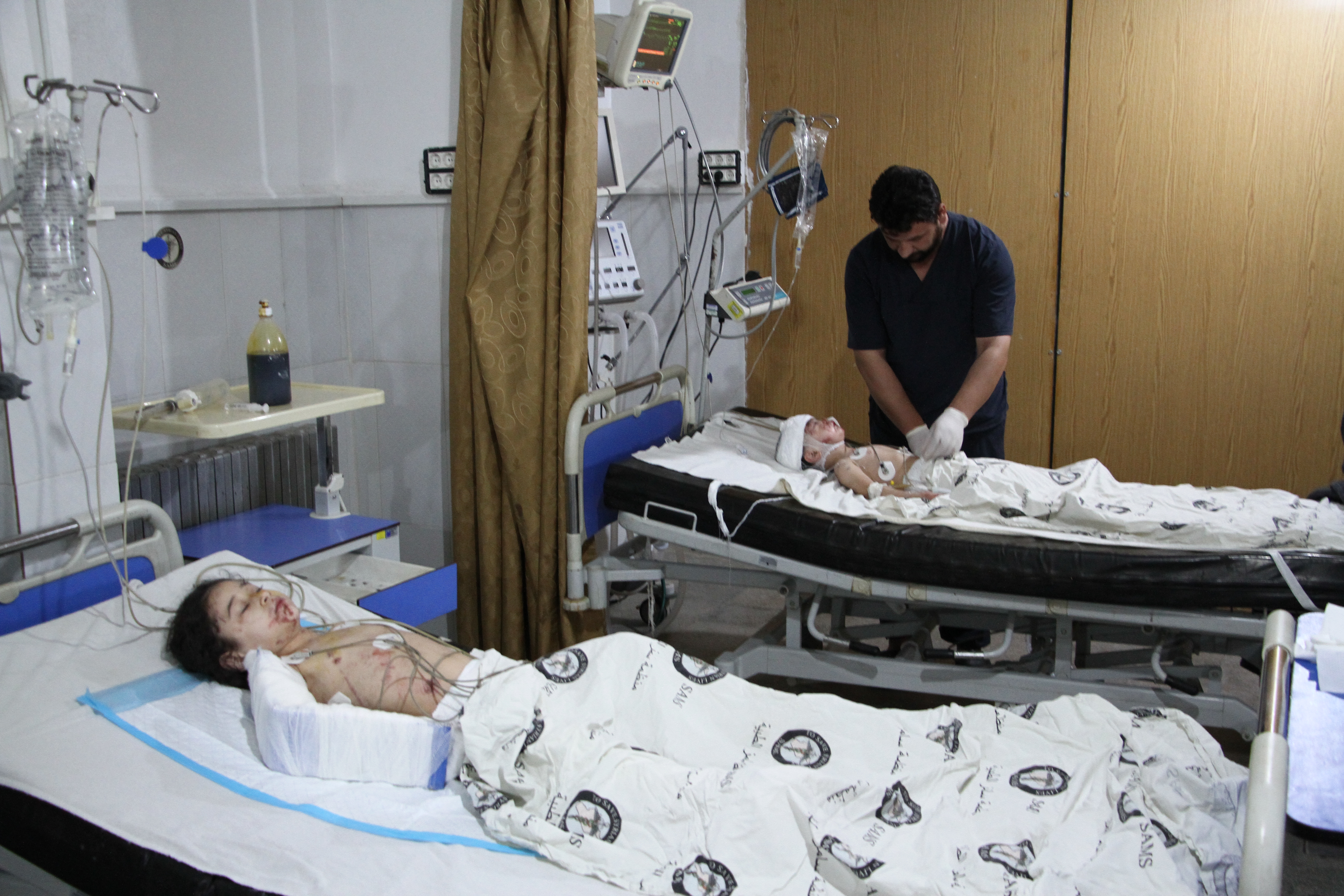 More than 3 million civilians, including 1 million children, are in imminent and mortal danger from the escalating violence in northwest Syria. In July, SAMS facilities received 1,515 injured civilians, including 220 children.
Since the beginning of the escalation on April 26, SAMS facilities in northwest Syria have received more than 4,000 injured civilians, including 827 children and 620 women.
How You Can Help
We continue to witness tremendous human suffering in northwest Syria on a daily basis. While the situation on the ground is worsening, the international community remains silent in the face of this humanitarian catastrophe.
We ask you to stand in solidarity with the people of Idlib in their time of greatest need. We urge you to show your support to pressure the international community to take immediate action to stop these crimes against humanity.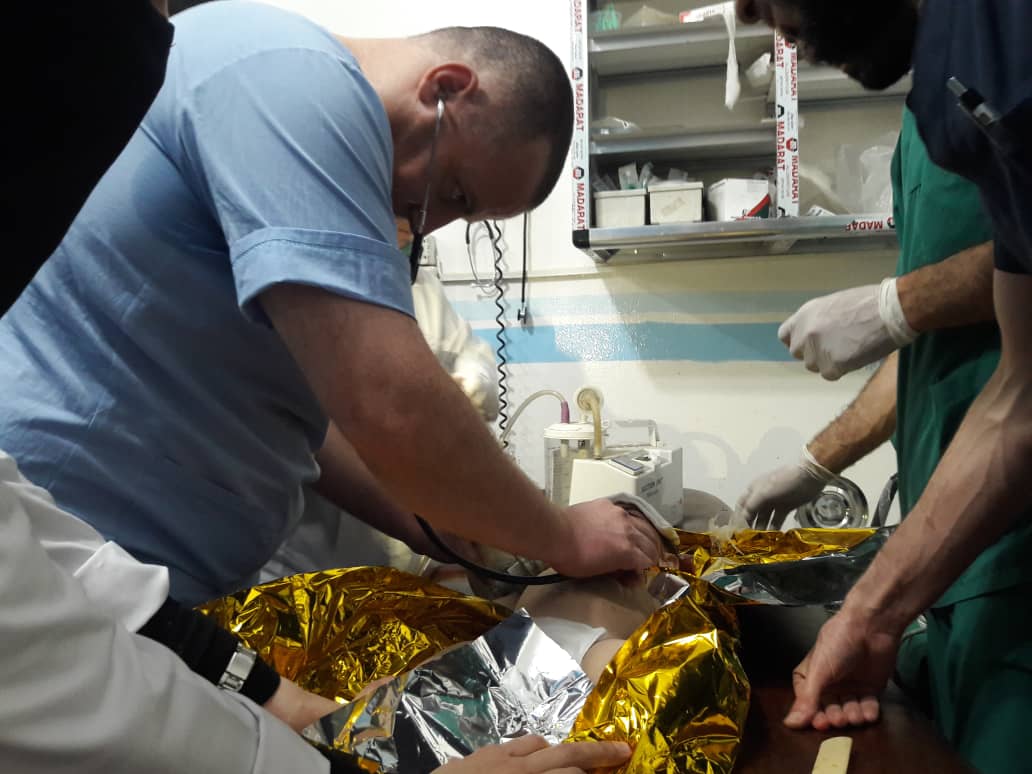 Here are some concrete steps you can take to help:
Call, write to, or meet with your Member of Congress.

Find your Member of Congress' and Senators' contact information

here

.

Call their office, and use

these talking points

to guide your message.

Organize events, vigils, or rallies on behalf of the people of Idlib

– show them that they haven't been forgotten.

Write Op-Eds/ Letters to the Editor

to submit to your local media.

Write a letter to your local newspaper about the crisis in northwest Syria and mention the name of your Congressperson and/or Senator.

Support SAMS medical relief efforts in northwest Syria by donating to our "Idlib Fund" today!

Your contribution will ensure that no patient is left untreated in the face of this humanitarian catastrophe.

Raise awareness through social media of the current escalation

and join the conversation on social media using these hashtags: #EyesOnIdlib & #NotATarget.
Here are some sample tweets:
This escalation of aerial attacks on southern Idlib and northern Hama has not spared medical facilities. Since April 26, 39 attacks on health facilities, 14 of which participated in the UNOCHA-led deconfliction mechanism have been documented. #NotATarget
The humanitarian situation in Idlib is deteriorating daily, while the international community stands by watching. Since April 26, 718 people have been killed, including 175 children and 141 women. #EyesOnIdlib
39 attacks on health care facilities in northern Syria since April 26, 2019. Healthcare in Idlib is being systematically attacked, preventing civilians from accessing lifesaving care. #NotATarget
Hospitals in NW Syria are struggling to respond to the growing number of injured civilians. Due to the escalation of attacks, many medical facilities have suspended their operations, while some are operating under a state of emergency. #EyesOnIdlib
Since late April, SAMS facilities in northwest Syria have received more than 3,740 injured civilians, including 827 children and 620 women. This month alone, SAMS facilities have received 749 injured civilians, including 83 women and 103 children. #EyesOnIdlib