The Syrian American Medical Society (SAMS) Foundation is a global medical relief organization that is working on the front lines of crisis relief in Syria, in neighboring countries, and beyond to save lives and alleviate suffering. SAMS proudly provides medical care and treatment to every patient in need.
UPCOMING EVENTS
Sorry, currently there are no scheduled events
IN THE NEWS
Press Release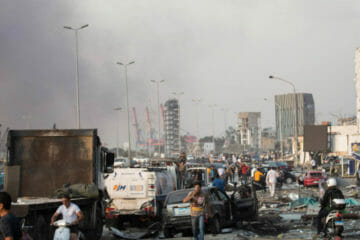 August 5, 2020
For Immediate Release August 5th, 2020 Washington, D.C. – We at SAMS are deeply shocked and saddened by the tragic...
Read More
View All The News
FISCAL RESPONSIBILITY
95 cents of every dollar donated went directly into our programs in 2019.
Programs: 95%

Fundraising: 3%

Management
and Admin: 2%