For Immediate Release
April 4, 2017
Washington, D.C.- This morning, at 6 am local time, the town of Khan Sheikoun in Idlib was targeted by chemical weapon attacks killing at least 72 people, including at least 11 children, and injuring 560. This morning's attack has been the largest chemical attack since the East Ghouta attack of August of 2013.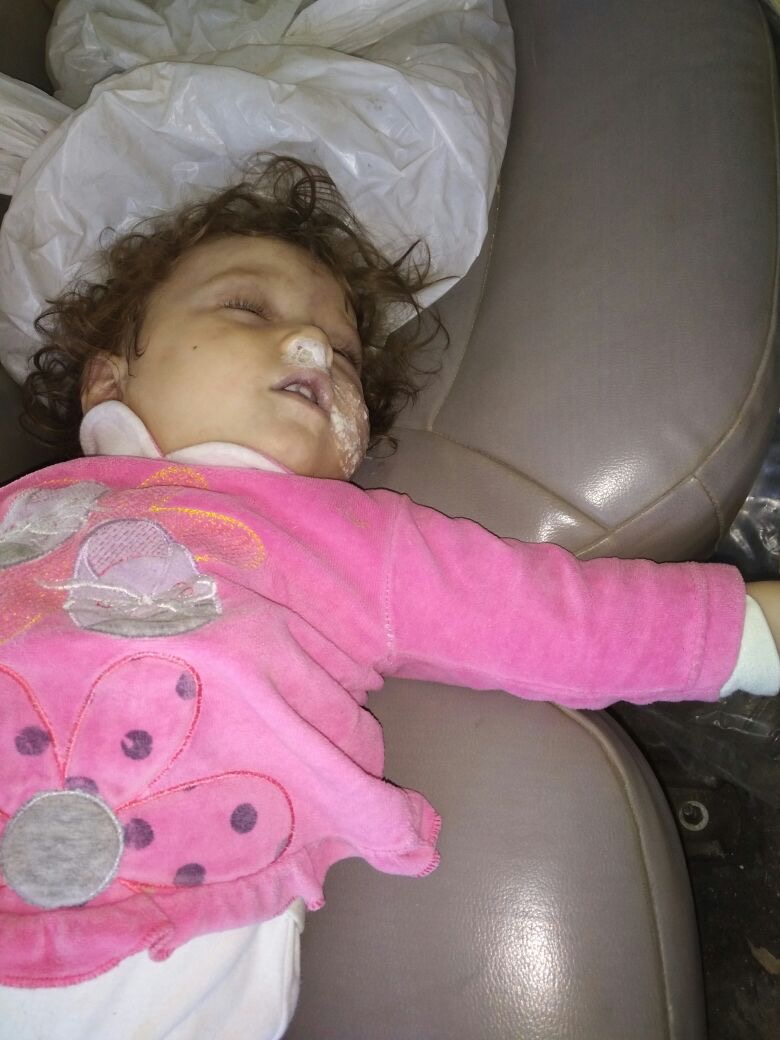 Yesterday, at 8 pm local time, reports from the ground indicated that government forces dropped a barrel bomb containing toxic chemical agent on civilian areas in the town of Hbeit in the southern Idlib countryside. A couple of hours later, a barrel bomb with chemical agents was dropped in Al-Latamneh in the northern Hama countryside, also the site of two recent chemical attacks on March 25th and March 30th. Yesterday's attacks led to 12 injuries.
Hospitals in the surrounding area received patients who suffered symptoms indicative of an organo-phosphorus compounds agent, a category of toxic gases which includes sarin. According to SAMS doctors on the ground, symptoms seen in patients included constricted (or "pinpoint") pupils, foaming at the mouth, and the loss of consciousness, slow heart rate, slow breathing, vomiting, muscles spasms and other neurological symptoms consistent with nerve agents. Blood and secretion samples have been collected in many hospitals.
Due to recent attacks on healthcare facilities in the area, as well as a double-tap strike on the main hospital in Khan Sheikhoun this morning, victims are struggling to receive urgently needed care. In the hours following the chemical attack, according to witnesses, Syrian government forces targeted the main hospital in Khan Sheikhoun, as well two offices of the Syrian Civil Defense (The White Helmets) with air strikes. The hospital, where victims of the attack were being treated, is now partially destroyed and out of service. The technique of "double-tap strike" has been frequently used by government forces to cripple an area's humanitarian and first response capacities.
Hospitals in the area are struggling to fill the gap left by the main hospital in Khan Sheikhoun, as they have been subject to aerial attacks in the past weeks, severely limiting their already stretched ability to provide care. Since last Sunday, one of the main SAMS-supported hospitals in the area has been out of commission since it was subject to two airstrikes. Just last week, SAMS lost one of its doctors, Dr. Ali Darwish, one of the three orthopedic surgeons left in Al Latamneh, to a chemical attack on March 25th, which also killed a patient. A few days later, on March 30th, another chemical attack targeted the same area, injuring 166 civilians and 7 medical staff. Symptoms of the patients in last week's attacks were also consistent with the use of a nerve agent.
SAMS is responding to the chemical attacks by providing ambulances for referred patients to hospitals and distributing materials such as atropine, face masks, syringes, and medical waste boxes. We continue to treat patients in our facilities in the area; although one of our facilities has been partially destroyed, it continues to receive patients.
"It is an undeniable fact that chemical weapons are still being used, with deadly effectiveness, on innocent civilians in Syria," SAMS President Dr. Ahmad Tarakji said. "In this morning's attack, dozens of children suffocated to death while they were sleeping. This should strike at the very core of our humanity. How much longer will the world fail to respond to these heinous crimes? How will the policy makers, who are meeting tomorrow in Brussels and in the UN Security Council, address these crimes against the people of Syria? The world has failed Syria."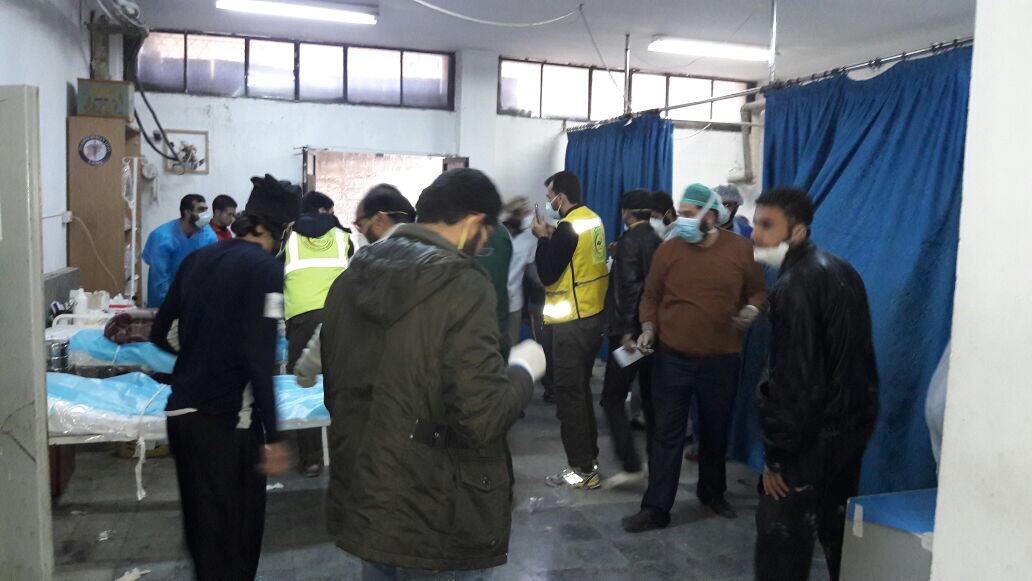 Dr. Tarakji also stressed the importance of meaningful, decisive action to counter the possibility of future attacks: "The majority of these chemical attacks are conducted using air jets and helicopters. Grounding the air force will limit the possibility and impact of the chemical attacks significantly."
Despite the international outrage and pledges to take action we witnessed in August of 2013, this "red line" has been repeatedly transgressed with impunity. Recent attacks in the area have not only crippled the medical infrastructure's ability to respond to the April 4th attack – they also tested the resolve of the international community in the face of chemical attacks, much like we saw in the months preceding the August 2013 attack. Chemical agents have been used four times in just the past two weeks, with little action taken to bring perpetrators to justice. We owe the victims of these chemical attacks, and future chemical attacks, more than indifference and empty promises.
For media requests and footage from the attacks, please contact our Media and Communications Manager, Lobna Hassairi at [email protected].