2020 has been a challenging year for many of us. Yet, it has brought us together in ways we couldn't imagine. The COVID-19 pandemic has undoubtedly tested our values and shared humanity.
SAMS is proud to represent over 1,500 medical professionals, scientists, humanitarians, and researchers who have been the backbone of SAMS over the years. Today, as the world grapples with the COVID-19 pandemic, SAMS members across the United States have been on the frontlines, treating COVID-19 patients, offering training to medical workers in Syria and its neighboring countries, and providing guidance to combat the virus.
Syria is currently facing a growing number of interrelated crises– ongoing strife, waves of displacement, economic turmoil, and now a COVID-19 outbreak. Nearly a decade of conflict has decimated the country's economy and healthcare system, leaving millions of Syrians with growing medical needs and staggering psychological effects from violence, loss, trauma, and displacement – inside Syria and elsewhere.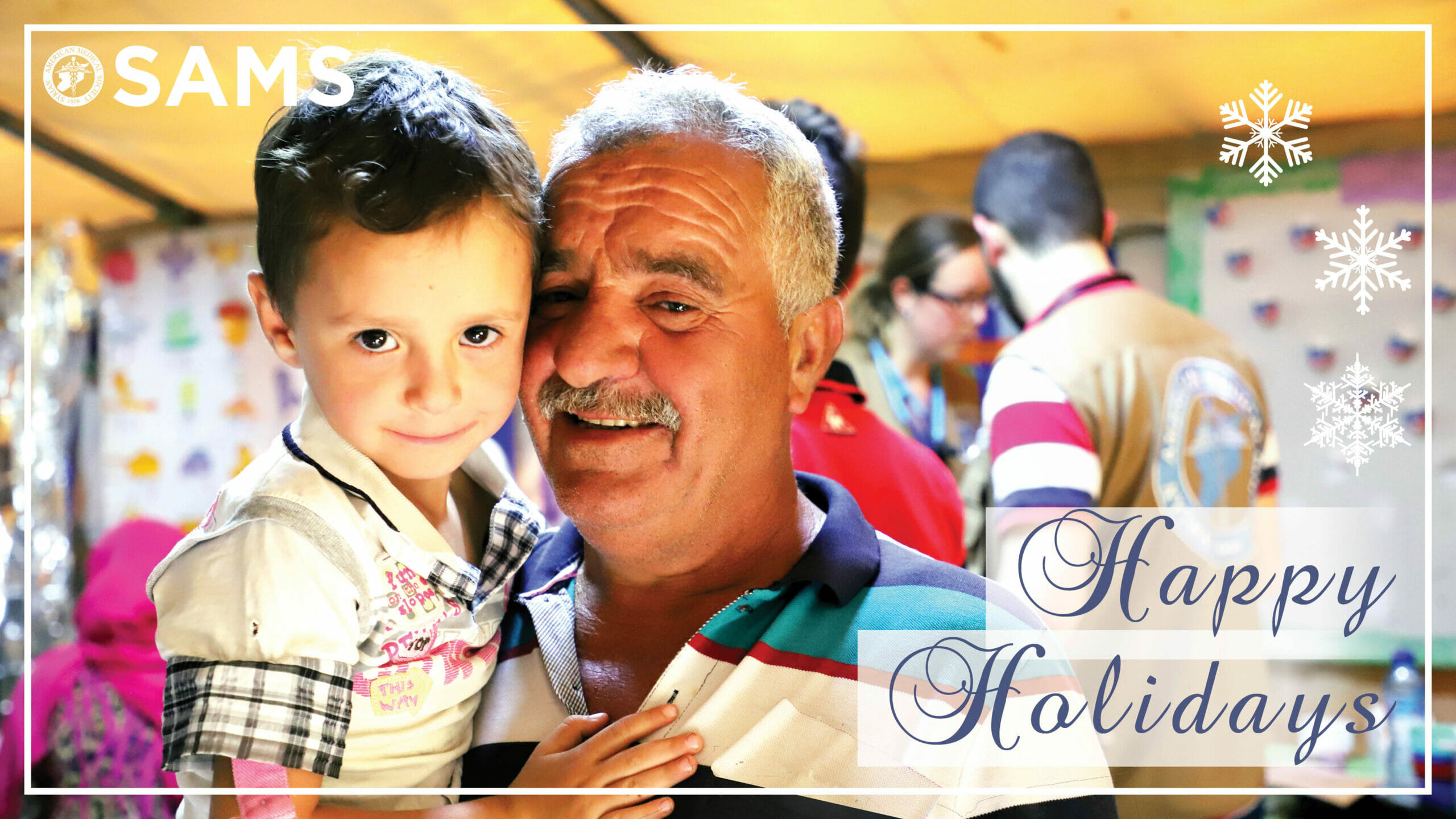 Despite the growing challenges we face, SAMS continues to expand our operations inside Syria, in neighboring countries, and beyond to ensure that every patient in need receives the dignified care they need and deserve, while responding to the COVID-19 crisis. In northwest Syria, our medical personnel provide an average of 150,000 vital medical services per month, free of charge, across our 40 medical facilities in the area, including three COVID-19 centers.
SAMS continues to support Syrian refugees in host countries, responding swiftly to the spike in COVID-19 cases, leading local specialized medical missions, and providing PPE to hospitals, while leading ongoing public awareness campaigns to help curtail the spread of the disease.
With your generous support, SAMS will continue to expand its operations to ensure that the vulnerable and displaced populations are not left behind in the face of crisis. SAMS will continue to support and advocate for the protection of our personnel and their patients from aerial threats and violence.
Now is the time for solidarity and unity. We ask you to join our efforts and show your support. Together, as a community, we will bring relief and quality care to vulnerable populations.
On behalf of everyone at SAMS, we send the warmest of wishes for the holiday season!
Sincerely,
Mufaddal Hamadeh, MD
SAMS President