In 2019, SAMS continued to provide primary and specialized care in seven countries, with major operations in Syria, Turkey, Lebanon, and Jordan.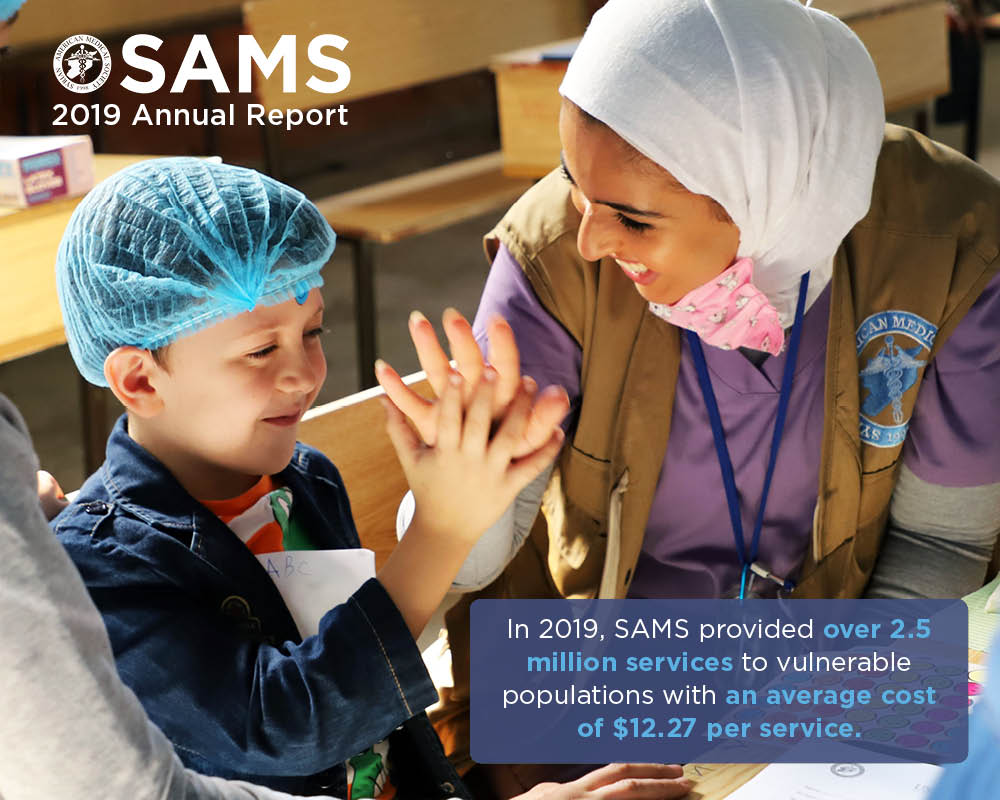 In Syria, SAMS expanded its relief operations in Syria to meet growing medical needs due to escalation in the northwest region that began on April 26, 2019. Since then, civilians have been subjected to a relentless bombardment campaign, resulting in the largest displacement in the 9-year conflict. In 2019, SAMS operated 49 facilities in 3 governorates – Idlib, Hama, and Aleppo – providing over 2.4 million services to highly vulnerable individuals.
"Both of my children were showing signs of illness. We were the first to show up at the mobile clinic every week it comes to our camp. We're grateful for your services and continued support."– An IDP Mother in Northwest Syria
In neighboring countries, SAMS continued to support medical relief efforts and organize specialized medical missions to support those who otherwise would struggle to access the lifesaving care they need and deserve. In 2019, SAMS organized 15 medical missions to the region, treating over 15,000 patients.
"I was able to receive all the services I needed for my diagnosis. The team here conducted the necessary tests and provided diagnostic radiology exams. After my diagnosis, the doctor prescribed medications from their pharmacy." – Um Ahmed, Refugee Residing in Al-Zaatari Camp
In the United States, SAMS Community Outreach (SCO) worked with four SAMS chapters to provide medical services to underserved communities. In coordination with SAMS Midwest Chapter, SCO opened SAMS' first free specialty clinic in Willowbrook, IL, providing free pulmonology, cardiology, endocrinology, and gynecology services for low-income, uninsured beneficiaries. In 2019, 235 beneficiaries benefitted from services provided through SCO in three major U.S. cities.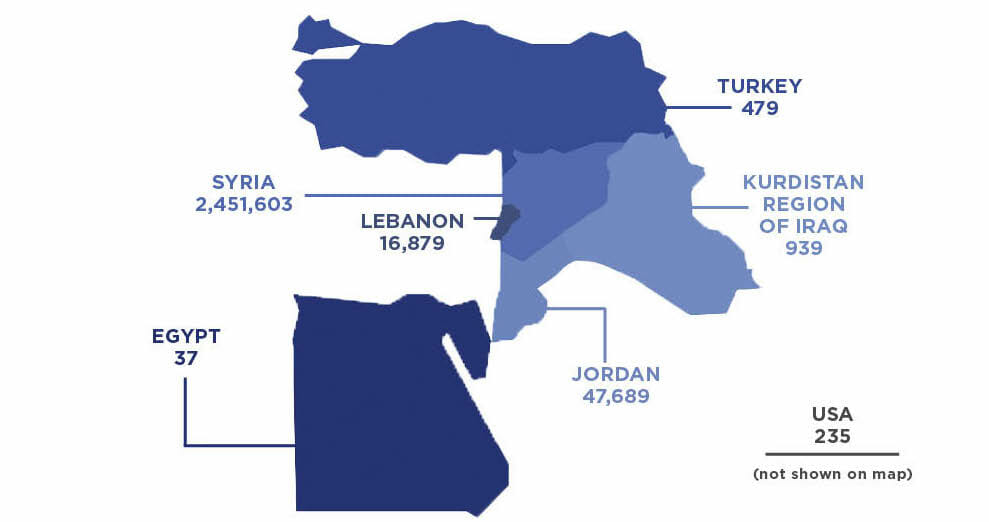 Our achievements in 2019 would be inconceivable without the unwavering support of our donors, staff, and volunteers around the world. As we embark on new challenges and endeavors in 2020, please join our mission to provide dignified, quality medical care to those in acute need.