Today on World Humanitarian Day, join us in commemorating and celebrating medical workers from around the world who have committed their lives to saving others, often at great cost and risk to themselves and their families.
Since the beginning of the crisis in Syria, medical workers have been subjected to relentless attacks, including the use of chemical weapons and targeting of medical facilities, leading to loss of life, reduced access to health care for millions of people, and attrition of skilled medical healthcare workers. According to Physicians for Human Rights, there have been 595 attacks on at least 350 medical facilities, killing 923 medical personnel.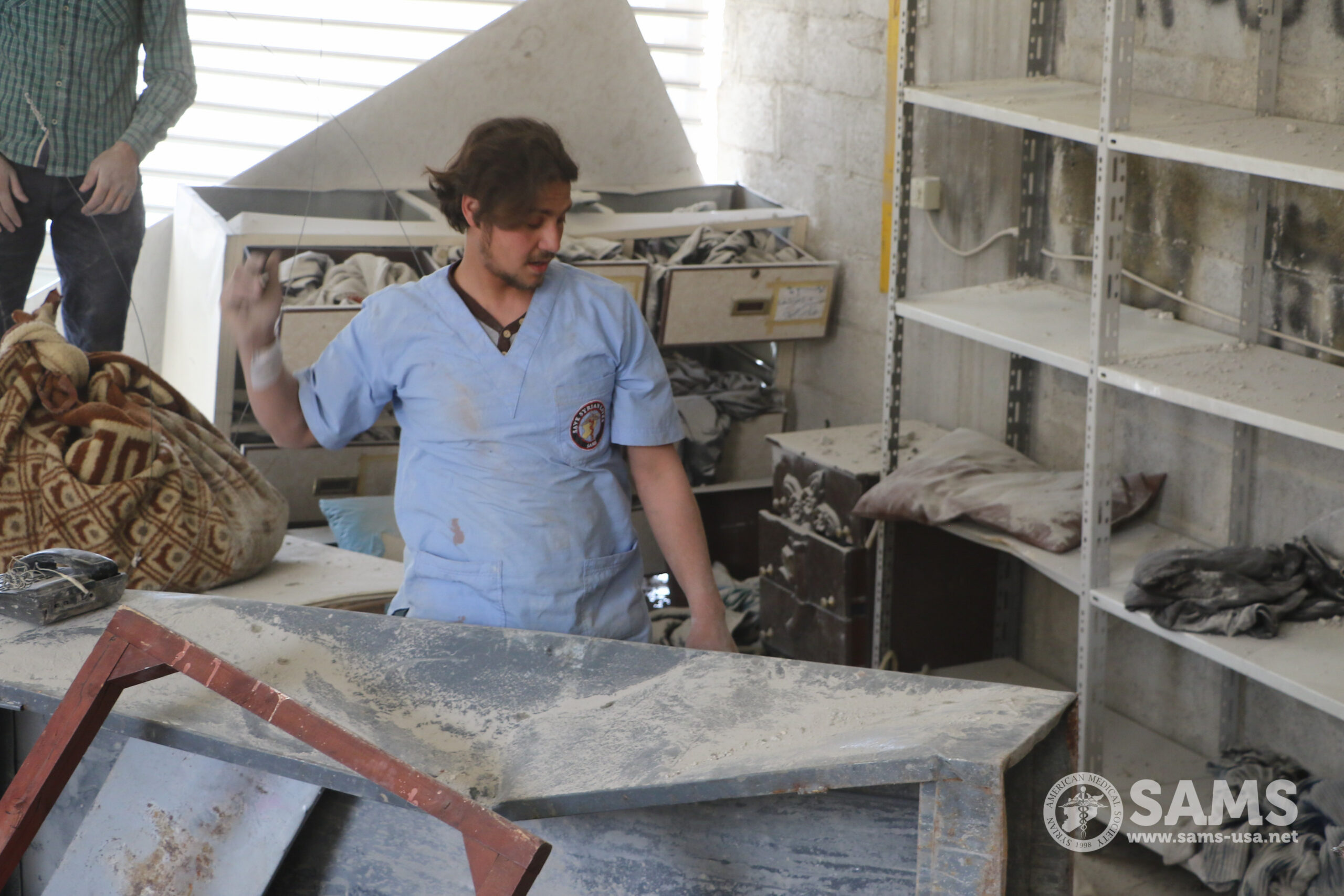 These blatant violations of international humanitarian law and sheer disregard for human life have continued with impunity. Despite relentless attacks on healthcare in Syria and the failure of the international community to meaningfully address this issue, our brave medical workers have continued to care for the sick and injured, risking their own lives to save others. Their bravery and selflessness constantly inspire us to ensure that no one is left untreated in the face of this humanitarian crisis.
"It's critically important that we continue to support humanitarian workers. We must work together to support and protect them, and ensure that they have adequate resources to carry out their work."

– David Lillie, SAMS' Executive Director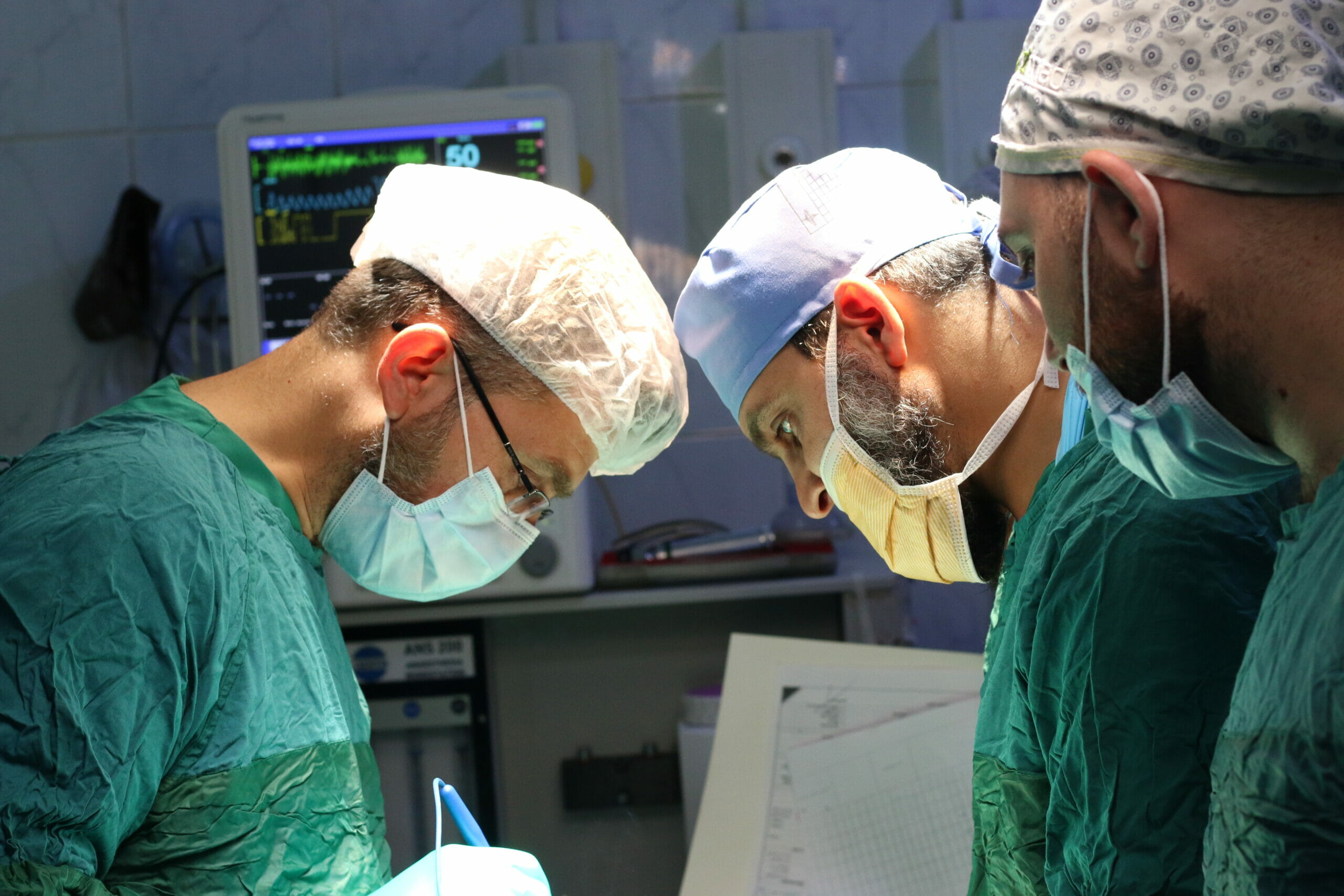 Meet some of our real-life- heroes:
This year's World Humanitarian Day comes as the world continues to grapple with the COVID-19 pandemic. Frontline healthcare workers have been an integral part in the fight against the novel coronavirus. Their dedication and bravery deserve our deepest gratitude. In the United States, supported by our vast network of members and medical professionals, SAMS delivered personal protective equipment (PPE) to hospitals in states hardest hit by the pandemic, while also providing healthy meals to frontline medical workers and cash appreciation awards to nurses.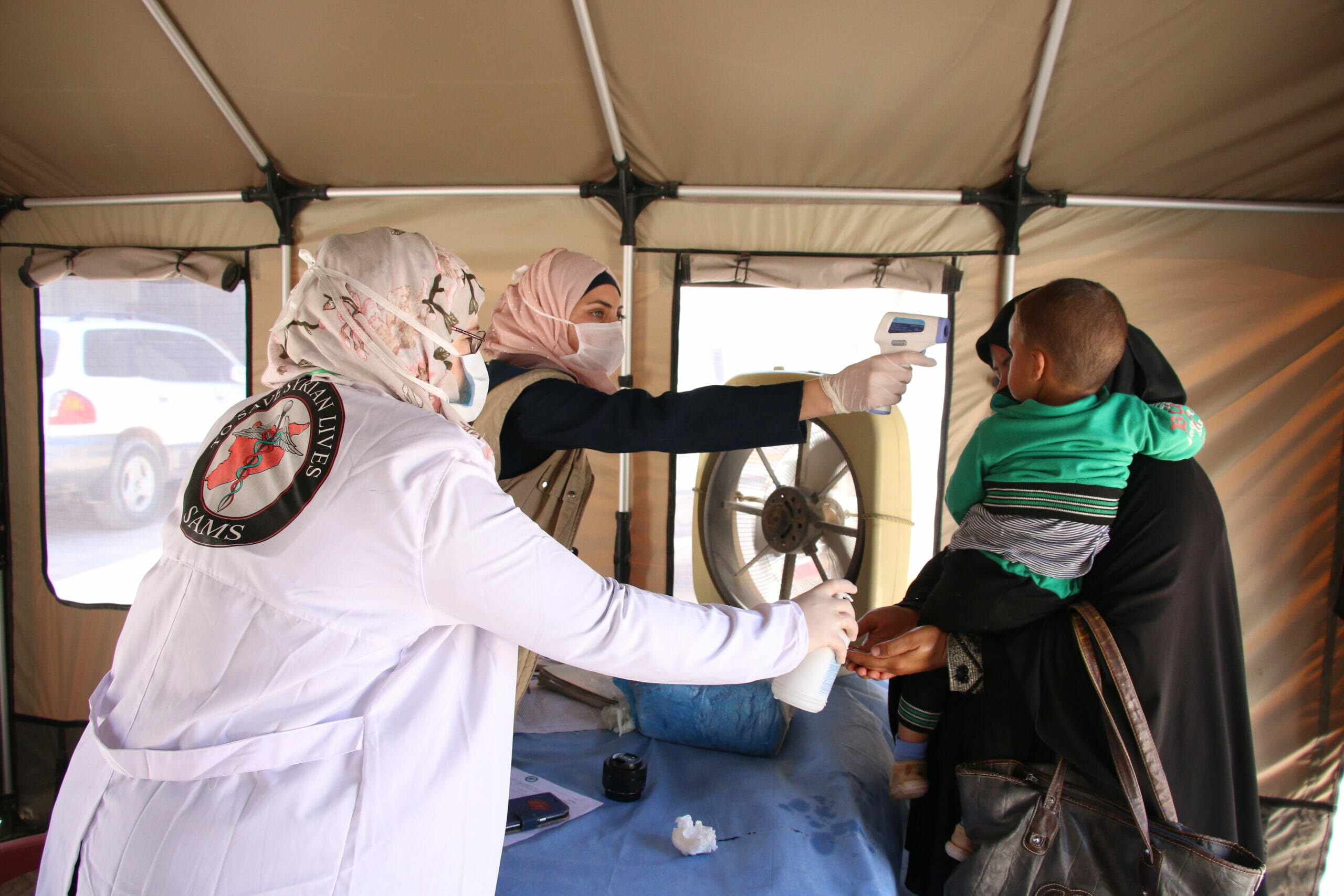 Compounded by the advent of COVID-19, the current situation in northwest Syria has resulted in a steep deterioration in humanitarian conditions for the millions of people who have been forced to leave their homes. As a result, SAMS continues to expand its operations to reach as many people as possible. SAMS currently supports 40 medical facilities and nearly 2,000 medical workers in northwest Syria, who together are providing an average of 150,000 services a month, including approximately 1,600 newborn deliveries, nearly 6,000 surgical procedures, and over 460 dialysis sessions.
This World Humanitarian Day, join us in celebrating and standing with real-life heroes around the world who continue to work amid conflict and pandemic. Please consider making a gift to SAMS in support of our heroic medical workers in Syria and beyond.