A decade later, the conflict in Syria has created the greatest refugee crisis of our time, displacing more than 12 million Syrians, or more than half of Syria's pre-conflict population. About 5.6 million Syrians have fled mainly to Turkey, Lebanon, Jordan, and Iraq, and another 6.5 million Syrians have been displaced within Syria, with the majority living in impoverished informal settlements, which lack access to basic necessities. About half of those affected by Syria's refugee crisis are children.
"Some of my younger patients have grown up in this camp and have known nothing but displacement and hardship." – Dr. Rania Al-Shaltouni, dentist at the SAMS Medical Center in AL-Za'atari Refugee Camp in Jordan.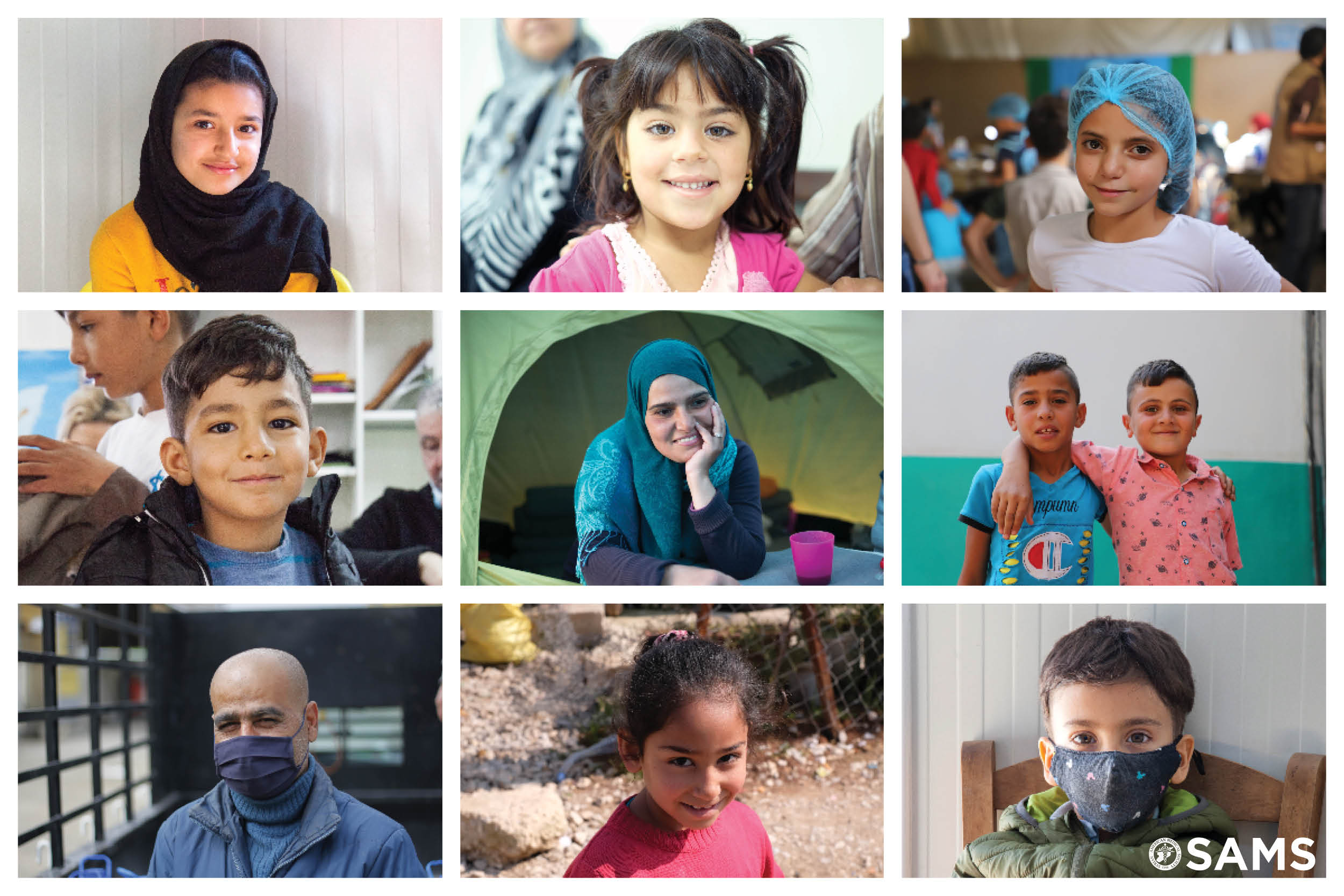 Displaced individuals deserve recognition beyond only their status as "refugees" and we must recognize that. We, at SAMS, have been at the forefront, ensuring that these vulnerable populations are not forgotten as they continue to face a daily struggle to survive.
SAMS has been one of the leading medical relief organizations working in Syria's surrounding countries to address the urgent medical needs of the most vulnerable, bridging healthcare gaps for refugees struggling to afford care. Over the years, SAMS has organized frequent international and local medical missions to neighboring countries, bringing together medical professional volunteers to provide much-needed medical services to refugees and host populations, who often have limited or no access to specialized care. All services are provided to beneficiaries free of charge.
Empathic, compassionate, and dignified healthcare is at the heart of our work to ensure that no one is left untreated in the face of crisis.
SAMS operates a number of programs for Syrian refugees in Syria's neighboring countries and beyond:
In partnership with the Greek Ministry of Health, the International Organization for Migration, and other local and international nonprofits, SAMS operates a mobile medical team in five camps providing reproductive health and pediatric services, including vaccination, throughout the Attica region.

In Jordan's Al-Zaatari Camp, home to nearly 80,000 Syrian refugees, SAMS operates a medical center providing childhood vaccination, dental and X-ray services.

SAMS has established robust mental health and psychosocial support (MHPSS) programs in host countries, including Jordan, Lebanon, and Turkey, providing different means of care and support to vulnerable beneficiaries, including therapy for individuals struggling with conflict or violence-related trauma, anxiety, PTSD, depression, and children with Autism Spectrum Disorder. Learn more about our MHPSS programming

here

.

In the wake of the COVID-19 pandemic, SAMS has halted all international medical missions to the region. However, SAMS has established a medical referral system to ensure that patients in Jordan continue to receive the life-saving care they need for free, through interventional medical missions in partnership with local partners and volunteer healthcare providers.

With medical facilities struggling to cope with the growing medical needs amid the COVID-19 pandemic, SAMS continues to support local facilities that provide care to refugees, mainly in Lebanon, Turkey, and the Kurdistan Region of Iraq, with PPE and medical supplies.
SAMS is committed to providing compassionate, dignified medical care to those impacted by crisis, whether in Syria, surrounding countries, or elsewhere.
SAMS provides primary and specialized healthcare to refugees, including mental health and psychosocial support, cardiology, oncology, ophthalmology, and more – services that can transform the lives of many refugees who otherwise wouldn't be able to afford care.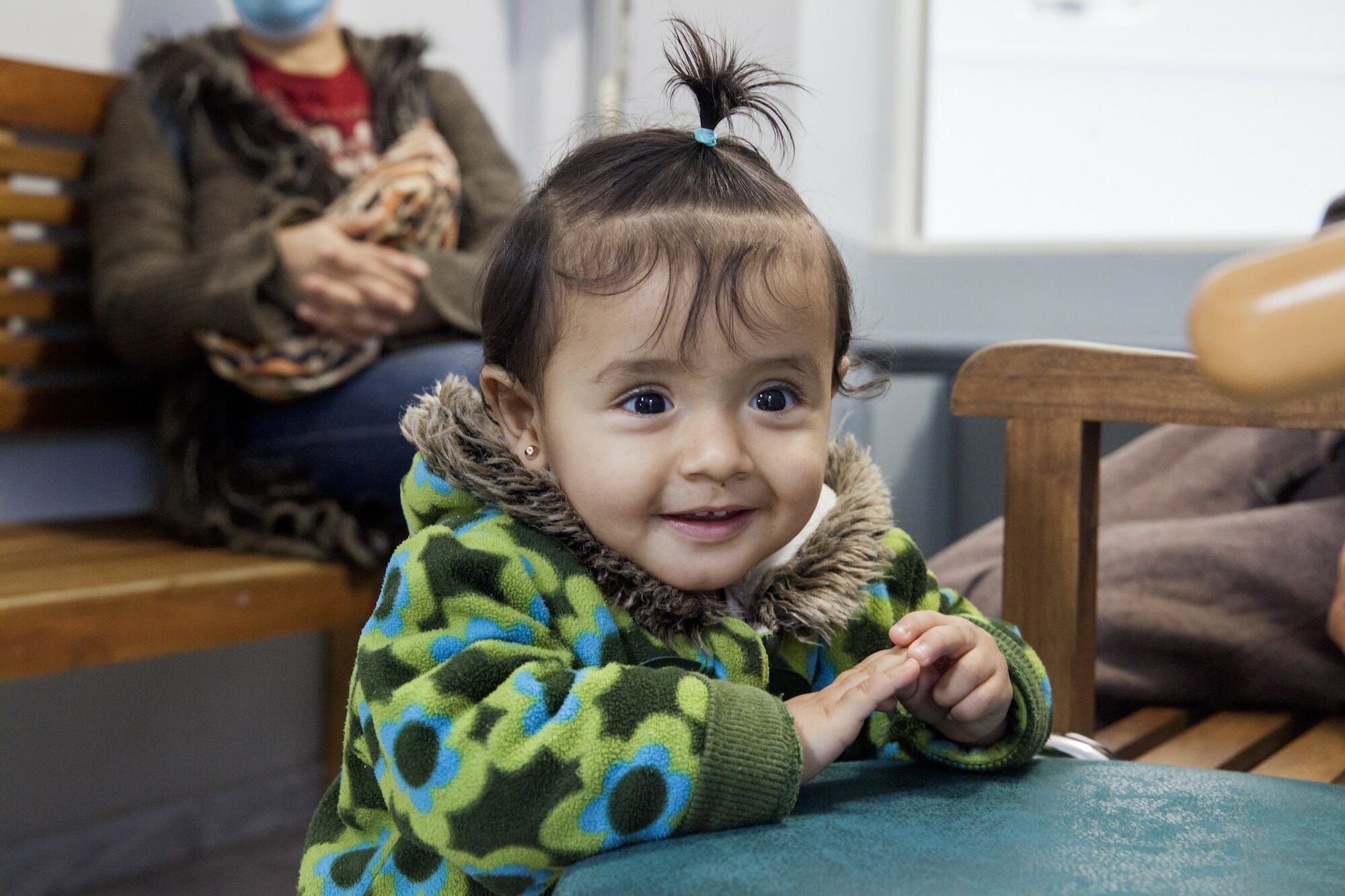 "We can't turn a blind eye and say these missions are too expensive. These patients are not getting the care they need. They're the anchors of their families." – Dr. Akhter, SAMS Volunteer
In addition to operating medical relief programs on the ground, SAMS has organized nearly 100 medical missions to the region since 2011, bringing together over 1,600 medical volunteers from all over the world and treating nearly 1 million Syrian refugees.
On World Refugee Day, we ask you to show your support to ensure that access to healthcare is not compromised for conflict-impacted populations. Your donation will ensure that vulnerable individuals and their families receive the quality medical care they need and deserve. Your compassion and support will have a lasting impact on the lives of the patients we serve.