Today, on National Doctors' Day, we would like to acknowledge the heroism of medical workers on the front lines of the COVID-19 pandemic around the world.
At SAMS, we are proud that our over 1,500 members join countless other American and global healthcare professionals dedicated to addressing this crisis with compassion and dignity. We believe that the unwavering commitment of our doctors to serve not only their own communities at home, but also conflict-affected populations abroad shows the best of humanity.
In light of the COVID-19 pandemic, medical workers across the globe have mobilized to treat patients suffering from the novel coronavirus. Many have been working around the clock without adequate personal protective equipment (PPE) to combat this virus that has affected over 750,000 people and claimed over 36,000 lives worldwide, including nearly 2,500 in the United States. The number of COVID-19 patients continues to increase every day, yet healthcare providers remain diligent and persevere in their work to combat this virus, despite the risk of being infected themselves. SAMS members in the United States are among the brave medical workers on the front lines of this pandemic.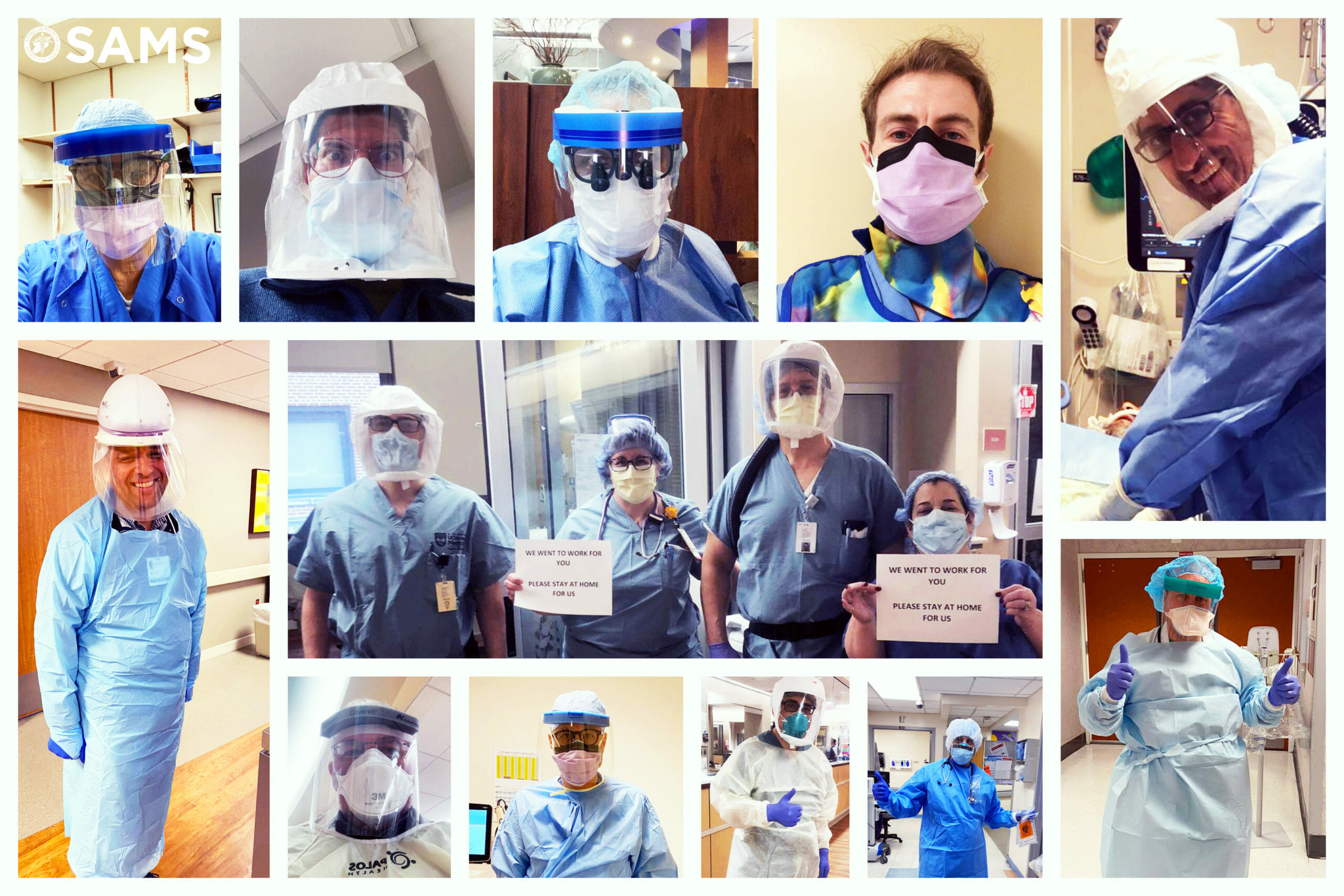 On this day, we would like to also acknowledge our heroic and selfless medical workers on the ground in Syria who continue to grapple with a crippled healthcare system, decimated by years of conflict and mass displacement. Today, they are facing another unprecedented challenge– a looming COVID-19 outbreak that would be devastating to the hundreds of thousands of internally displaced persons (IDPs) who live in makeshift, overcrowded encampments lacking basic sanitation and healthcare.
SAMS provides medical relief to those impacted by conflict, disasters, and displacement. Since 2011, SAMS has provided over 15.5 million services in eight countries. Our impact would be impossible without the hard work of our medical workers in the United States, Syria, and elsewhere. Our commitment to providing care to the most vulnerable is guided by humanitarian principles: neutrality, humanity, impartiality, and independence.
Please join us today in acknowledging and honoring those who are on the front lines combatting the COVID-19 pandemic worldwide, including those working in conflict zones serving vulnerable and underserved communities under difficult circumstances.